5 Ways to Make Your Airbnb Rental Stand Out
With so many people jumping on the Airbnb bandwagon, leaving guests spoilt for choice, it's more important than ever to make sure your property stands out. Lame copy, fuzzy photos and poor presentation simply won't cut it in today's highly competitive short-term rental market.
You want your property ranking high up in search results, and one of the many complex factors that Airbnb uses to decide this, is both how many clicks your property receives and how many of those clicks ultimately result in booking requests.
Wondering how you can achieve this? Here are my top 5 pointers.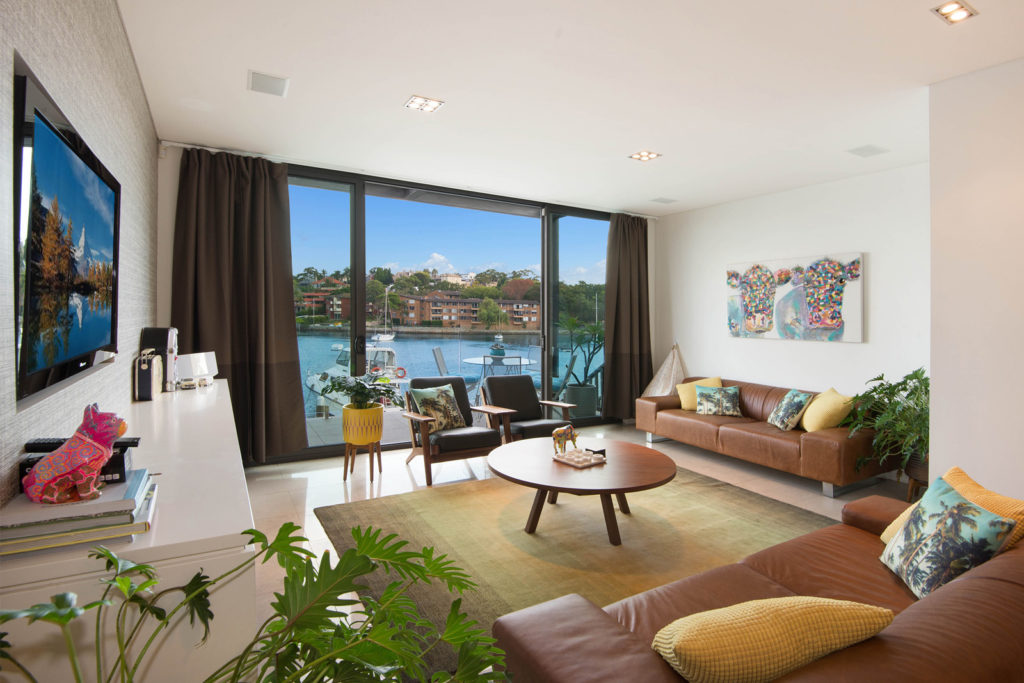 1. Get killer photos
Let's face it, we all judge a book by its cover and rarely give a poor first impression a second chance – we simply move on. That is definitely NOT what you want when you're in hot competition with dozens of other listings. Yours needs to leap off the screen! So you need amazing photos, all strategically serving a purpose, including a hero shot that will immediately stop potential guests in their tracks. If you're lucky enough to have stunning ocean views from your terrace, that's your killer shot. If your pad is beautifully decked out in vintage furniture, that's your hero. It's about playing to your strengths.
2. create a Catchy headline
Along with that knock-out shot you've selected to appear as your cover photo, you'll need an equally powerful headline. You've got a 60-character limit to capture both the spirit of your place and its location. Tough call, I hear you say! A good idea is to browse the headlines of your hottest competition for inspiration. Just like your hero image, you need to play to your property's strengths. Choose descriptive and emotional words like "country getaway", "forest bungalow", "rural retreat" or "seaside oasis" to seduce your guests.  Just like the best real estate listings, you're after evocative descriptions that hit the right nerve with guests.
3. Provide plenty of detail – highlight the positives
It's a no-brainer that you should always highlight your property's best features, but what's equally important is you don't hide the negatives. If your place is on a busy road, then say it; don't wait for guests to arrive and then post a negative review. Your description should accurately reflect your property. Thoroughly outline the amenities and features, as well as any rules or expectations of guests.
4. aim for Superhost status
There's a tick list of requirements that will earn you Superhost status (an average 4.8 overall rating, 50% review rate or higher, excellent response time to requests, etc). Certain travellers look for this badge and tend to give those properties priority. From the very first contact, right through to when your guests leave, you're aiming to be the perfect host: helpful, accommodating, responsive to all issues… you're after that five-star review!
Superhosts are evaluated 4 times a year. During each assessment period, hosts can gain, keep or lose their Superhost status based on their activity within the last year. So you have to always be on top of your game and not rest on past laurels. It's super important you become a Superhost, as once you get that badge, more people will be naturally exposed to your property through higher search exposure.
There's also another 2 elite tiers above Superhost status called Airbnb Plus and Airbnb Luxe, but they're restricted to certain cities or tourist hot spots around the world, and you have to meet far stricter criteria to be part of these clubs.
5. Get the pricing right
It's key you get your pricing strategy right. Prices will vary throughout the year, according to supply and demand. If you're in a prized location, like a popular city or tourist hot spot, the price you charge during peak times like Christmas, New Year, long weekends, special events and school holidays should be significantly higher than your quiet months. For example, I can charge nearly 4 times as much for my Byron Bay Airbnb at Christmas than in winter.
For novices wanting to get an idea of what price to set, the process of setting correct rates will be a strategic mix of factors, including knowing your property financial break-even point, your annual cash flow, competitive analysis, sizing up local hotel prices and tapping into data reports that help you get your rates spot.
As a newcomer with no reviews or track record for guests to see, try this clever tactic: undercut your competition for a short period to get those bookings rolling in until you establish your 5-star reputation. Happy renting!
To learn how to skyrocket your investment property rental returns (instead of a traditional tenant), check out my comprehensive Airbnb For Profit course.