10 Ways To Save For Your Home Deposit Fast.
In 2021, Australians' insatiable appetite for property remains ever so strong. In many parts of the country, property prices are experiencing unprecedented growth with property prices showing no signs of slowing down.
As prices continue to spiral upwards, many Australians have it tough saving that all important 20% deposit. Thankfully, banks recognise this issue, with many now offering deposits as low as 5%. Even then, with the national average dwelling price currently sitting at $574,872*, you'll still need a decent down payment tucked away. Add stamp duty & legals to the mix and it gets all that bit harder, again. Ever get the feeling that trying to buy property is like chasing a runaway bus?
Here's the thing … don't give up. If you're on a mission to get a property, you'll need to change a few things. The sooner you can do them, the better.
START WITH THE END IN MIND
Change your mindset pronto. Goals don't happen by accident; they're meticulously planned. Be focused & prepared to do whatever it takes (within reason).  That requires a special type of thinking & for you to be as disciplined as possible.
CUT THE LUXURIES OUT
Do you really need that café latte every morning or another shirt in your wardrobe? Exercise in the outdoors; it's free which means you can wave bye-bye to your gym membership costs. There are always work-arounds if you put your mind to it. All these little savings cumulatively add up to a lot of extra savings each year.
MAKE A STRICT SAVINGS PLAN
Yes, boring but necessary. Work out where your money is going & where you can cut back. Strategise how much you can realistically save & document this on paper. Get your employer to deposit your savings straight into a term deposit account so you're not tempted to spend it. Make it super hard to pull money out of your account. Whether that means no keycard access or someone else controlling your account for a short period, so be it.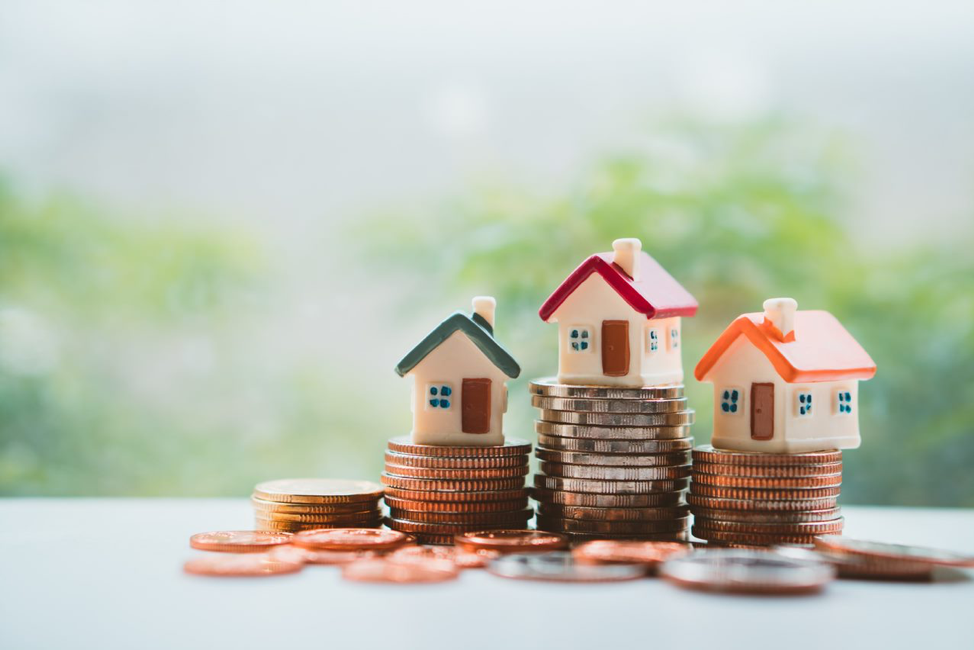 TAKE ON EXTRA WORK
Want to turbo charge your savings? Ask your current employer if additional hours are a possibility? If that's not an option, take on a 2nd job on weeknights & on weekends. Packing shelves, taking someone's dog for a walk, you get the drift.
In my late teens & into my early twenties, I worked 2 jobs to get my first home deposit together. My Friday & Saturday nights working as opposed to night clubbing at this age, set me up well for the future ….
PAY OFF HIGH INTEREST DEBTS FIRST
It's not uncommon for home buyers to have a number of debts before they head into the mothership of debt, a mortgage. HECS fees, credit cards, car loan, the list goes on. Try to pay off your debts that are charging the highest interest rate first. Better still, try to consolidate all your debts into one new loan, negotiated at a lower interest rate. Any interest saved will ultimately become new savings for you. 
SELL STUFF YOU DON'T NEED
Time to get rid of the things you don't really need – that guitar you haven't used in ages or the PlayStation you've grown out of. It's an instant cash grab in your hands that should go straight into your savings account.
REDUCE YOUR RENT
If your folks are kind enough to take you back for a year or 2, for minimal rent, lucky you. If that's not an option, share accommodation with others to keep your living costs down. Rent is a major expense for most Australians so if you can avoid or minimise it, you'll be streets ahead. Think short term pain for long term gain!
EARN SHORT TERM RENTAL INCOME
If you're not able to move in with your folks or not so-keen on sharing accommodation with others long term, Airbnb'ing any spare space you have could be an option for accelerated savings. If you have a spare room, garage, caravan, etc, the extra cash you earn on Airbnb can help you save for your mortgage quicker. Make sure you check out my Airbnb For Profit course to ensure you maximise your Airbnb profits.


LEVERAGE EQUITY IN YOUR EXISTING ASSETS
If you own property already, tapping into the equity in your existing property can be a good way to fast-track your savings for your next property purchase. In effect, you use the equity in your current home or any investment properties as a deposit on your second property. This means far less physical cash you need to save, if not, any at all. Your current property becomes the  security on your new purchase. Talk to your Mortgage lender to see if this is an option for you.
USE YOUR SUPERANNUATION
In 2017, the Government introduced the The First Home Super Saver Scheme (FHSSS) which allows you to withdraw an eligible portion of your super contributions to help you buy your first home. Talk to your Financial Advisor or Superannuation fund to find out if you're eligible and whether this option is right for you and your circumstances. Ultimately, if you can tap into your super, less deposit will be required.
At the end of the day, there are always ways to climb the property ladder faster. Looking for lower priced homes in more affordable areas means a lesser deposit required. Buying unrenovated properties is a cheaper alternative than buying a property that's already been done. Consider going halves with someone you trust so you pool your collective deposits together for a faster entry into the market. As they say, wherever there's a will, there's a way.
To join Cherie Barber on her next free live property webcast, click here.