$2,000 kitchen makeover
With its dated eighties cabinetry and severe lack of storage, this kitchen required a major rethink in order to better capitalise on the existing space.
A bookcase served as the owners' pantry, and sat beside their large fridge and chest freezer on the only free wall, visually blocking one whole side of their kitchen. There was a paper calendar as the splashback and the lack of a proper extractor fan, meant the kitchen had a serious build-up of grease that needed to be cleaned before any work could start.
Fortunately, the cupboards, benchtop and wall tiles were in reasonably good shape, which meant White Knight's selection of specialty paints would be able to work their magic, once all the surfaces had been scrubbed clean.
First up, I desperately needed to inject some fresh, modern colours that would erase the daggy beige cupboards and maroon benchtops.
After cleaning, then preparing all the surfaces with the appropriate primer, I opted for White Knight Laminate Paint tinted to Taubmans "Sussex" to paint the cupboard and drawer fronts, as well as a feature wall. This introduced a beautiful on-trend green that formed the centrepiece of the new kitchen. Simple chrome handles were added and I painted the kickboards white to complete the look.
I used White Knight Tile Paint to refresh the patch of wall tiles in between both windows. You can watch my tile paint video on how to achieve a flawless look using this fantastic product, which easily updates any old tiles.  For the benchtops, I added 2 coats of laminate paint then followed with White Knight Bench Protective Coating for a bullet-proof finish.
I was keen to experiment with a new product for the splashback behind the cooker. Bellessi's polymer panels can be installed directly over any vertical surface, so was a perfect solution for this small area, at a cost of $119. The new open-wire shelving above provided much-needed storage, supplemented by a pantry where a lot of the clutter can now been concealed.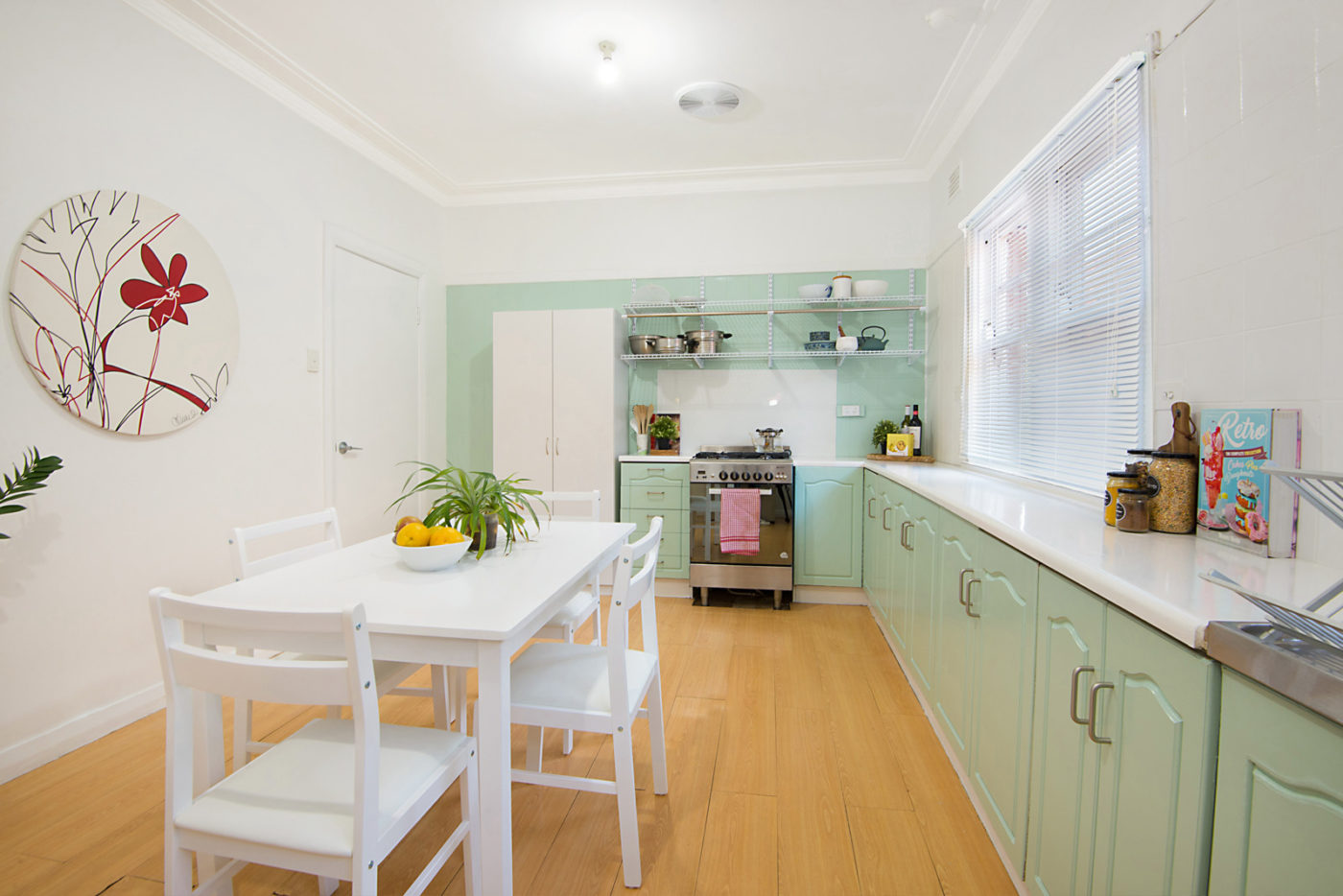 With walls and ceiling painted, I just had to solve the problem of where to put the double-door fridge and chest freezer. I discovered the owners never use the exterior door beside the sink, so I was able to put this dead corner spot to good use. It now houses the freezer and fridge. Unfortunately the fridge didn't fit the wall that the stove was on which would have been more ideal.
I would have loved to install a proper extractor fan – preferably a canopy rangehood – in this family-sized kitchen, but as the budget simply didn't allow for it, I settled for a simple ceiling exhaust fan instead.
This $2,000 makeover proves what can be achieved in a very small time frame (it took my team less than 2 days to complete), when you apply a good dose of ingenuity and the transforming power of paint.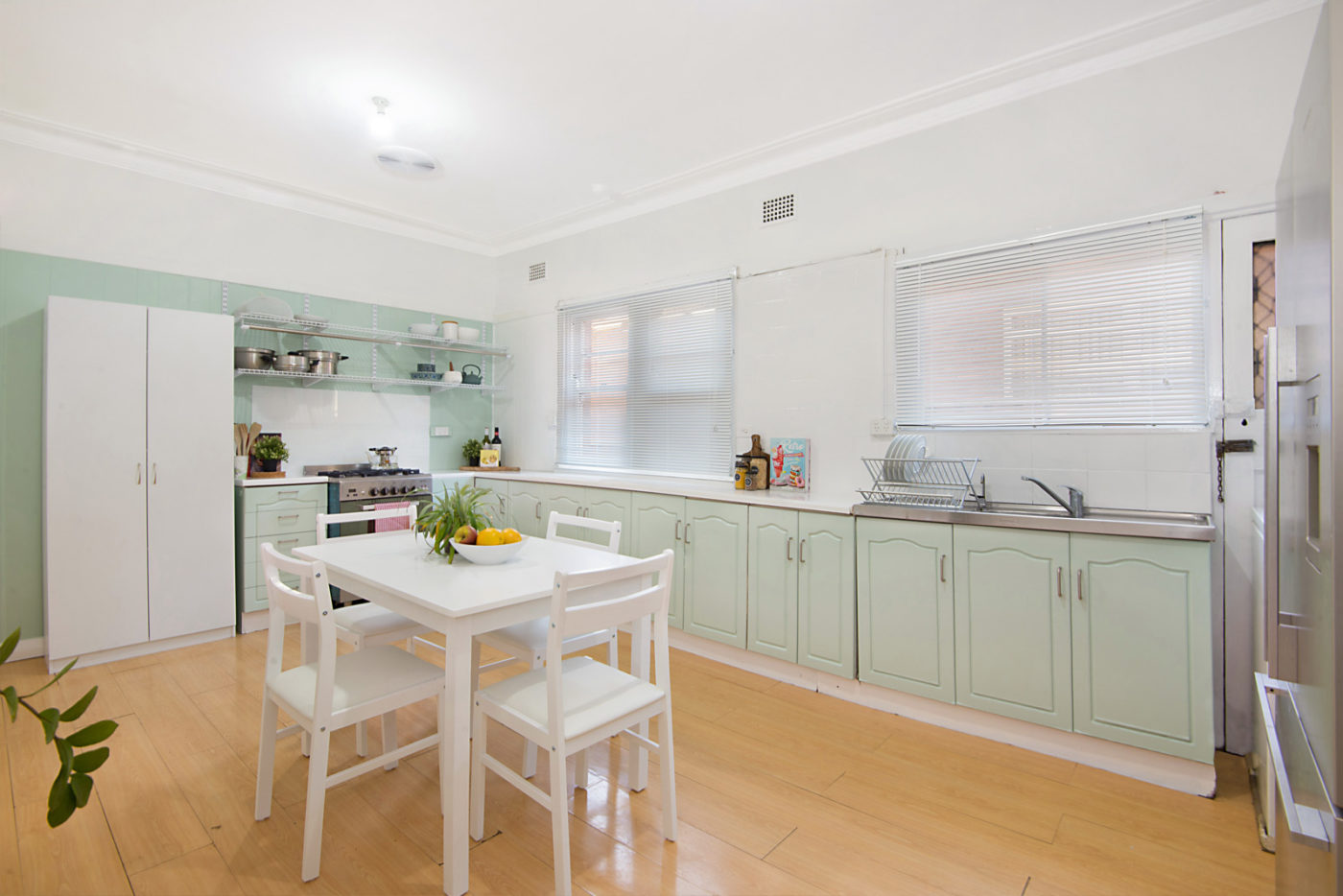 To learn how to master the art of strategic home improvements like this, enrol now in our Cosmetic Renovations For Profit Online Course here.