5 Bathroom Blunders To Avoid
It's no secret that a new bathroom is one of the most labour-intensive and challenging renos you're likely to tackle, especially if you've decided to project manage it yourself. Brace yourself for weeks without the convenience of a shower and loo, and for the procession of tradies a typical bathroom reno demands.
Luckily, with the right knowledge and planning, you can avoid some of the rookie errors that trip up inexperienced renovators. With almost 50 bathroom renos under my belt, I've identified the top 5 mistakes to avoid.
# 1 Failing to have a proper plan
If you're project managing your own bathroom reno, it might be tempting to just make decisions on a whim and wing your way through it. However, what you might see as creative freedom can easily descend into complete chaos. Making decisions on the fly is the surest way to get your tradies off side, blow out your time lines and have costs spiral out of control. Everything needs to be properly planned out well in advance of any work starting, complete with strict time lines, detailed costs and the all-important order of works, so you know exactly what needs to happen when.
#2 Not sticking to budget
The best way to ensure you don't overcapitalise on a bathroom reno is to set your budget at the start – and stick to it! Where possible, try to allocate a contingency of 10% as a buffer against unforeseen problems or things that don't go exactly to plan. That's Murphy's Law. When you're dealing with decades-old plumbing and electricals, ripping up floors and chipping off old tiles, it's impossible to know what's hidden behind, that may require thousands to put right. When you have a proper project plan in place, you can finetune your budget as the reno progresses – pare back that $1,000 basin to something more modest, if you need to claw back funds.
#3 Automatically ripping out and replacing everything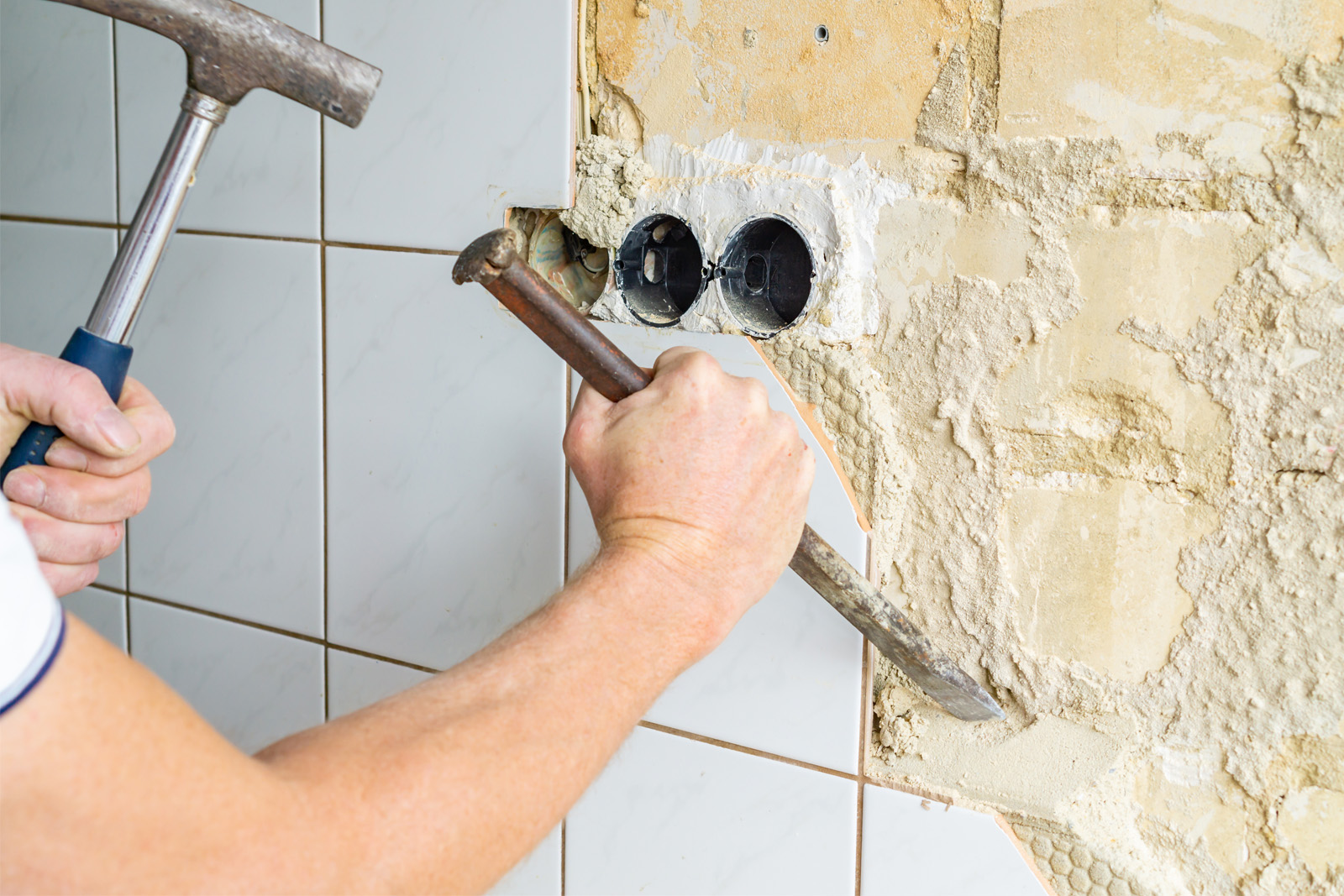 Your first impulse might be to demolish everything and start with a clean slate, but stop and consider if that's really necessary. Ditto with shuffling your room layout when the current placement of your toilet, vanity and shower all make perfect sense. Think carefully, too, about ripping out a bath to make a fancy, walk-in shower. That could be a good plan for a property targeting wealthy singles, but not so great if your target market is families who expect a bath. Updating a few key items like your vanity, shower screen, toilet, shaving cabinet, etc, but keeping the bones of the old bathroom, can save you thousands of dollars and still get you the look of a new bathroom. White Knight tile paint can be used to resurface your old wall tiles, making it way cheaper and less disruptive than replacing all the tiles. It's about thinking outside the square to reduce costs, but still achieve a contemporary bathroom.
#4 Tackling DIY when it should be left to the pros
We all know it's illegal to do your own plumbing or electrical work, but it doesn't stop some gungho DIYers from attempting crucial tasks, like the waterproofing. In a bid to save a few bucks, you'll be running the risk of a leaky bathroom – one of the most common DIY disasters if waterproofing isn't done correctly. That's not an easy or cheap fix, as anything laid over the waterproofing will need to be ripped up and reinstalled, once the repair is done. My advice: keep your DIY handiwork to straightforward tasks like painting only.
#5 Hooked on trends that will quickly date
Unless you're happy to renovate your bathroom every couple of years, or want a bathroom that's bang on-trend, then it's risky to choose fixtures and fittings that look like they're straight out of the pages of Vogue Living. Rose gold taps, boldly patterned tiles, coloured cabinetry, basins in quirky shapes or materials… they may look cool today, but how will they measure up in a year or two? You don't have to go with an all-white bathroom to play it safe, but conversely, choosing the hottest trends could mean you end up with a dated bathroom all too quickly.