Buy, Rent, Repeat… Why a Property Portfolio Beats Flipping
TV reno shows like The Block and House Rules have long promoted the idea that property flipping can be a quick cash grab for those with the right smarts and creative know-how. And the internet is full of stories boasting the tidy profits that clever investors have made through a strategic flip. It's true, it can be done. In fact, my students regularly post their successful flips in pockets all across Australia. With the right due diligence, there's no doubt you can make good money by getting in and out quickly with a really strategic cosmetic reno.
And, yes, it's a fast way to make money when you're starting out on the property ladder. At this early stage of your property journey, you certainly can't be a passive investor. Cosmetic renovations are one of the fastest and most aggressive property strategies. It's why I created my course Cosmetic Renovations For Profit – to share everything I've learnt over the years investing in property so that you don't have to make the same mistakes I did.
But as a retirement strategy, you'll need plenty of stamina to rack up the number of flips needed to create that big cash stockpile for your twilight years!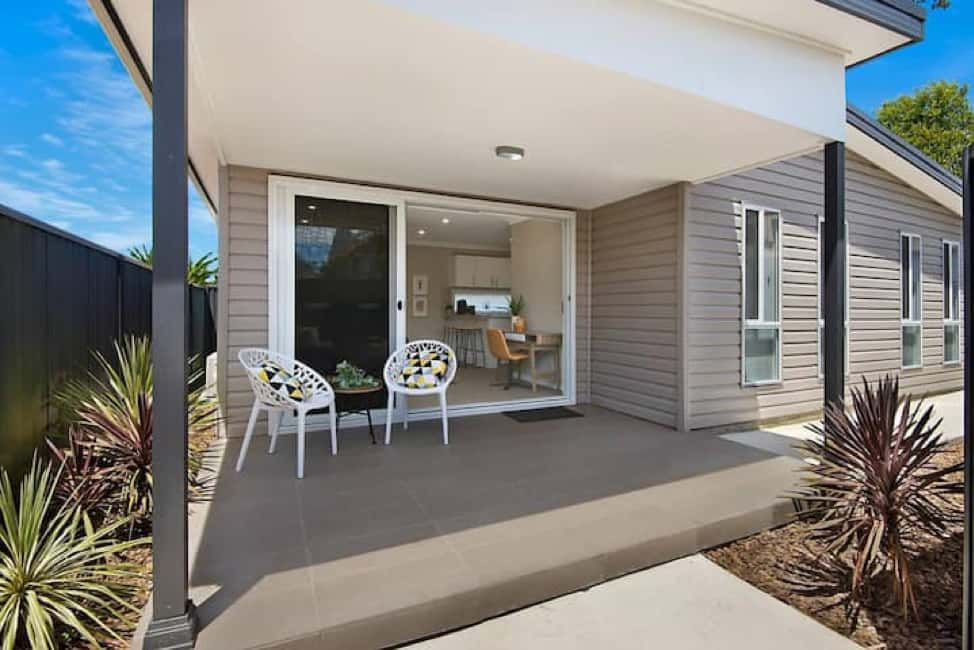 THE NUMBER ONE STRATEGY
This is why "buy and hold" is the ultimate strategy if you want to fund your retirement through property. I know from nearly three decades in property, it's "time in the market" that really counts. By holding a property for 10 years or more, you ride the highs and lows of the property market, so you don't have to panic if the market tanks during the inevitable property cycles. It all evens out. Over that decade, your property should have significantly increased in value just through capital growth alone, provided you bought well in the first place.
So it's way less effort, risk and stress than trying to time the market with a rapid succession of quick "get in and out" flips.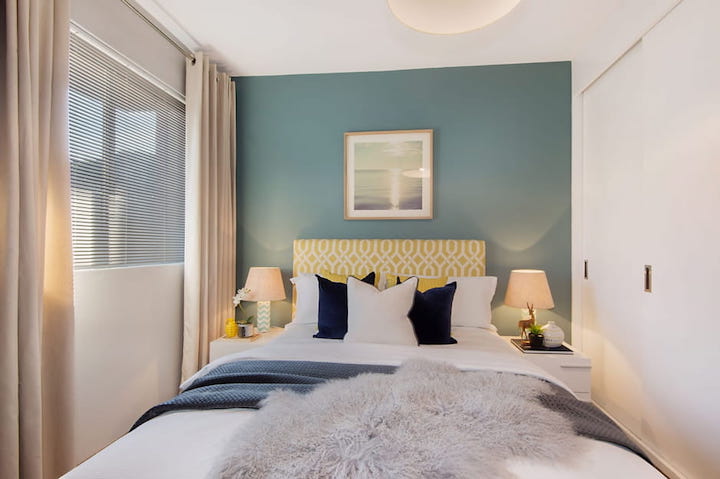 DOUBLE-DIP UPLIFT IN VALUE
By doing a reno to your investment property, you get a double bonus:
You manufacture instant equity – that's the icing on top of whatever capital gain you make.
You also benefit from an uplift in rent, which means you're more likely to positively gear the property (ie. the rent you receive pays all the costs on the property and generates a positive rental income.)
BUY, RENT, REPEAT…
Once you've bought, renovated and rented your first investment property, you can set and forget. Just let it gain in value over the long term as the rent rolls in. Then the aim is to build on that first property, leveraging the equity to buy another… and then another… until you have an investment property portfolio you can comfortably retire on.
HOW MUCH IS ENOUGH?
So the big question is: how many properties do you need to retire on? Everybody's lifestyle and retirement needs are different, but say you decided you wanted a retirement income of $1,000 a week. Below I've done the sums for how many properties you'll need to have by the time you retire. This includes the property you live in, which is fully paid off by retirement.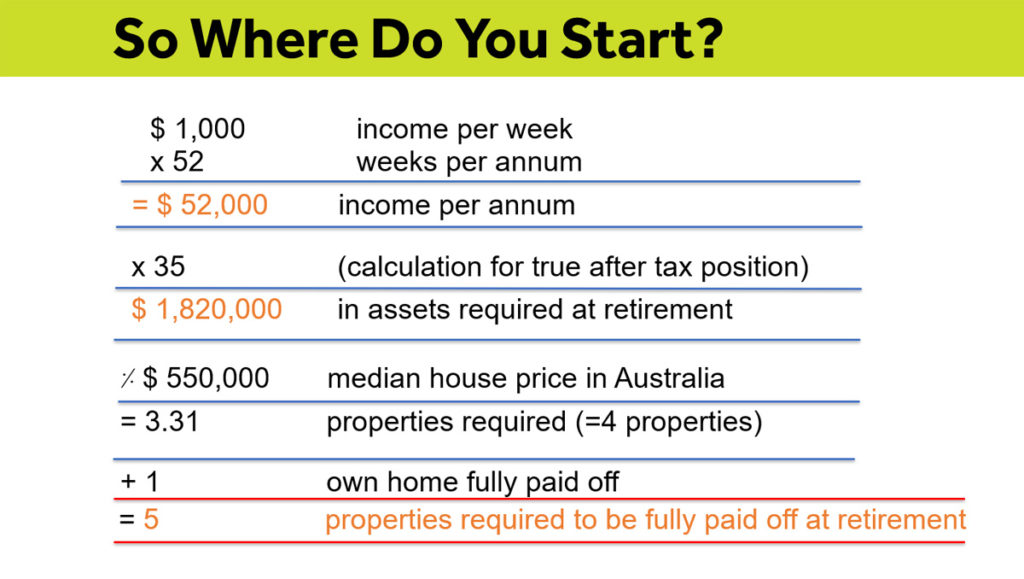 BUY AND HOLD VS FLIPPING
The bottom line is: there's no one strategy that's right for everyone. It depends on a whole range of variables, like:
Your current financial circumstances
Tolerance for risk
Your long-term goals
The time frame you've set to achieve your goals
However, one thing I know for certain as a seasoned property investor – the surest way to beat the ups and downs of the property market is to buy wisely, renovate cleverly, then hold onto that property and reap the long-term financial rewards. If you're ready to get started take a look at my course, Cosmetic Renovations For Profit which will help you build you wealth with property. Happy investing!