The classic family bathroom
I get it … renovating can be scary! And the room most renovators are reticent to tackle is one of the most expensive … the bathroom.
But it's also one of the top two rooms to add value and instant equity to your property! Just like the kitchen, a stylish renovated bathroom is what buyers and renters alike are looking for. So, if you're looking to increase the value of your own home or investment property, transforming your dated bathroom should be high on your hit list.
With the average Australian bathroom renovation costing between $10,000 and $15,000, my advice is to save is to steer clear of the bathroom renovation companies and manage your own renovation. Whether you're planning a cosmetic upgrade, or a full bathroom renovation, you can expect up to a $3 return for every $1 you spend … as long as you don't over-capitalise.
This reno in my own investment property is an example of how you can take simple materials and inexpensive fixtures and fittings… and with a few stylish additions, get the look of everyday luxury, perfect for the family home.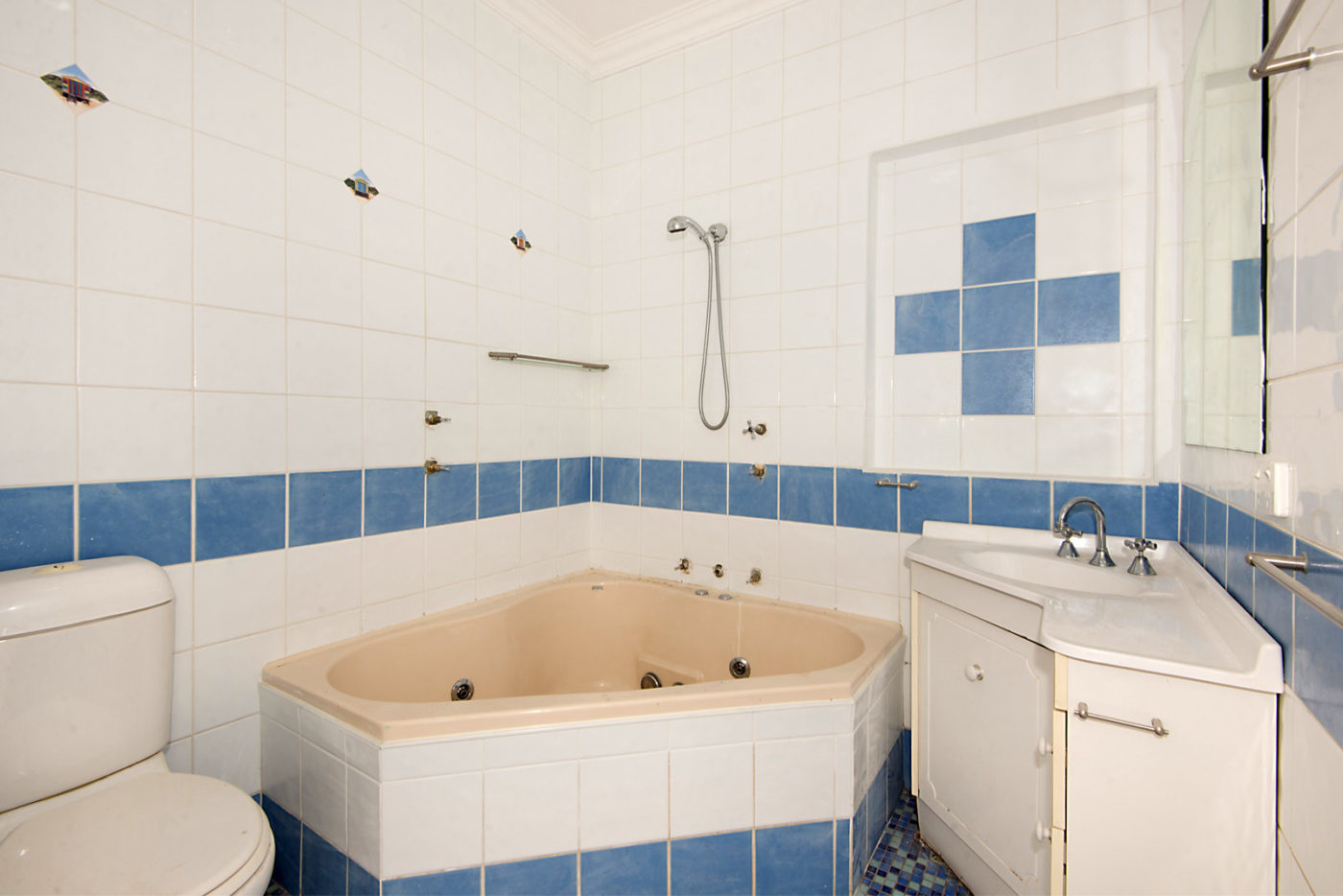 The materials used are simple and understated.
The wall tiles are inexpensive subway tiles with a classic beveled edge, laid in a brick pattern with light grey grout. To give the room a little drama, I've gone bold with a patterned floor tile and black taps and accessories.
The mirror and wall-hung vanity are 'off the shelf', but they're made to look bespoke with butcher's block bench tops cladding the outside edge. The warmth of the wood and gives a Scandinavian sensibility to the room. I've doubled down on the timber with open shelving. This gives me a great spot for styling items and all important extra storage.
The big change here is the layout. Removing the old spa made room for the toilet next to the vanity and greater floor space. My students often ask me whether to remove a bathtub in favour of a walk in shower and the answer in a family bathroom is a firm no. This is a perfect layout for a family bathroom.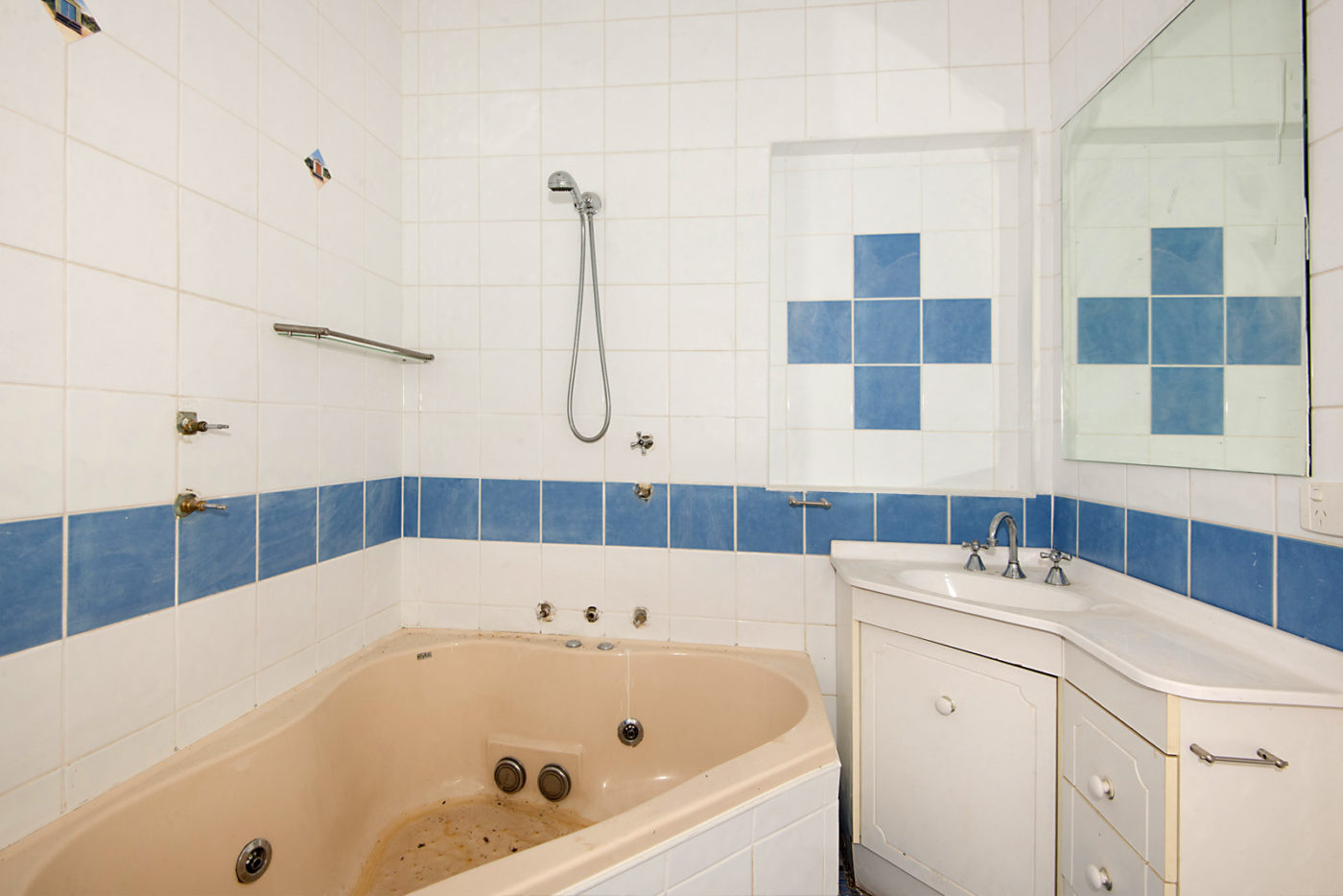 SCOPE OF WORKS
Complete demolition of the old bathroom (no asbestos present)
Rubbish removal of old  materials in skip bin
Move timber stud wall 400mm out from existing line
Reinstall new bearers & joists in floor to building code standards
Install new compressed fibro floor
Internal wall & ceiling sheeting & plaster setting
Internal painting of ceiling & trims
Waterproofing (below & above sand & cement bed)
Installation of sand & cement bed, floor and all wall tiling
Fit-off of all PC items (bath, vanity, toilet, all accessories)
Update all electricals including new excel heat / light & fan lamp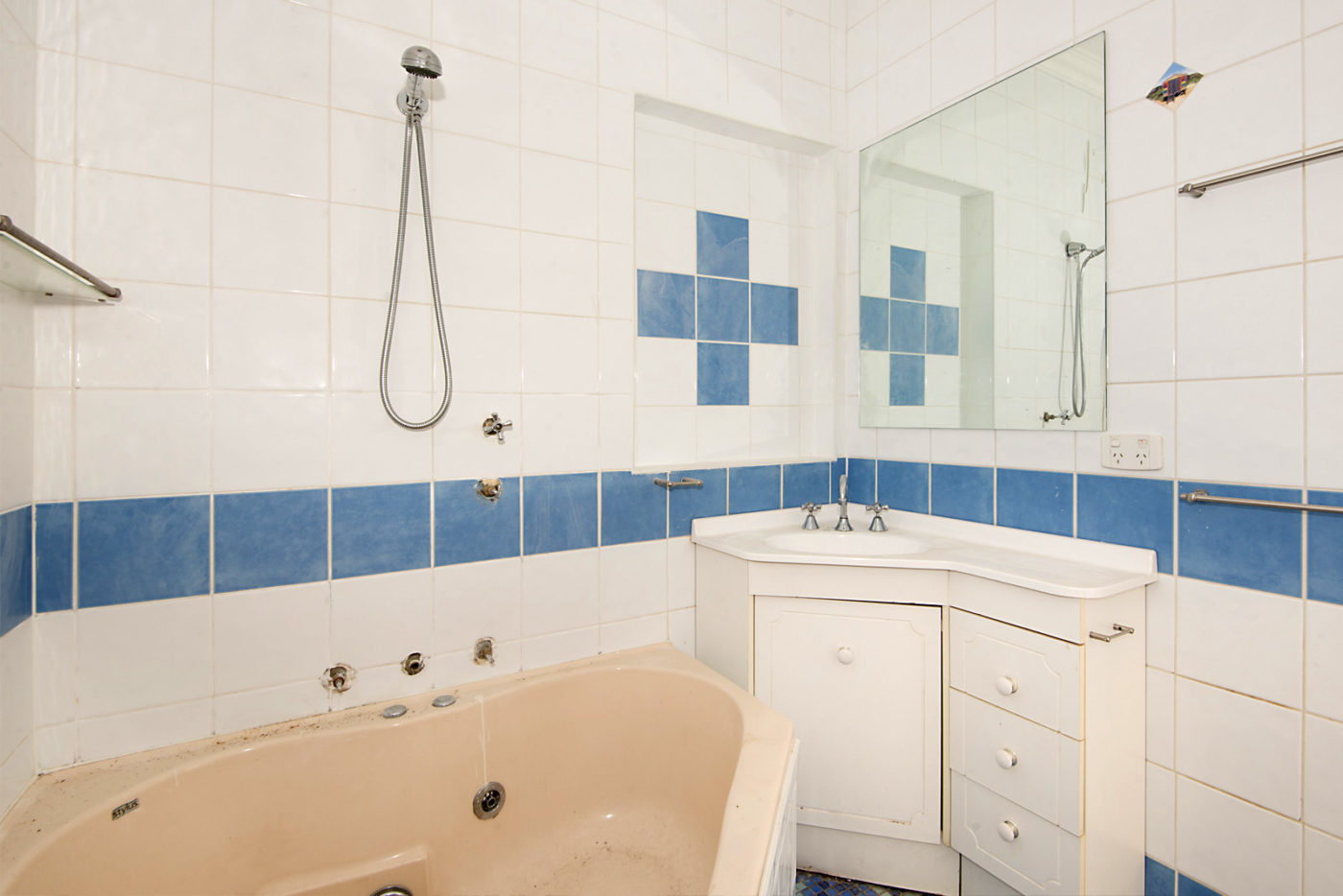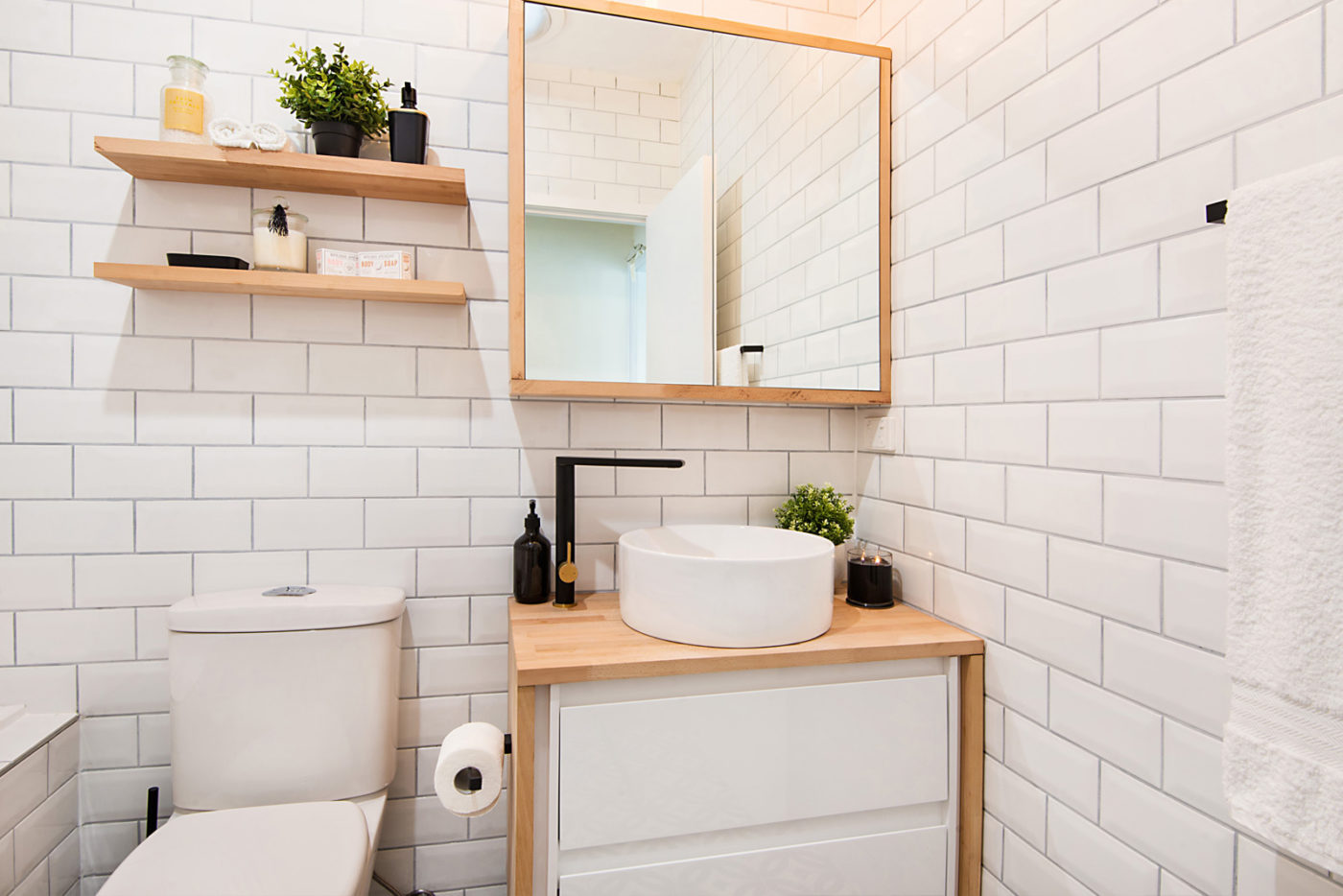 TAUBMANS PAINTS USED
Bathroom Ceiling: Taubmans Endure Kitchen & Bathroom – Ceiling Paint in 'White'
Door & Door Architraves: Taubmans Endure Interior – Acrylic Semi Gloss in 'Crisp White'