How to create profit and rental yield in Canada
It started as a love affair here in Australia, but now this enterprising couple has pulled off an amazing renovation in Canada, using Cherie's tried and true formulas.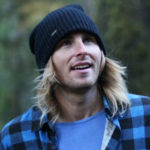 Max Shepherdson met his Canadian girlfriend Natasha while she was in Sydney in 2010. He had his own carpentry business, so he already had a close affinity with the renovating world. Eventually the couple moved to the beautiful west coast of Vancouver Island, in Canada.
"I had been doing carpentry, but knew I had to merge more into real estate, that's where the real profits are," says Max. "I did a bunch of learning through websites and books, and then completed Cherie's Renovating For Profit course when I was back in Australia in 2014. I learned a lot and brought her system back to Canada."
He found a business partner to work with and they completed a couple of real estate deals that netted them a good profit, providing Max and Natasha with the funds to buy a place to live and do up.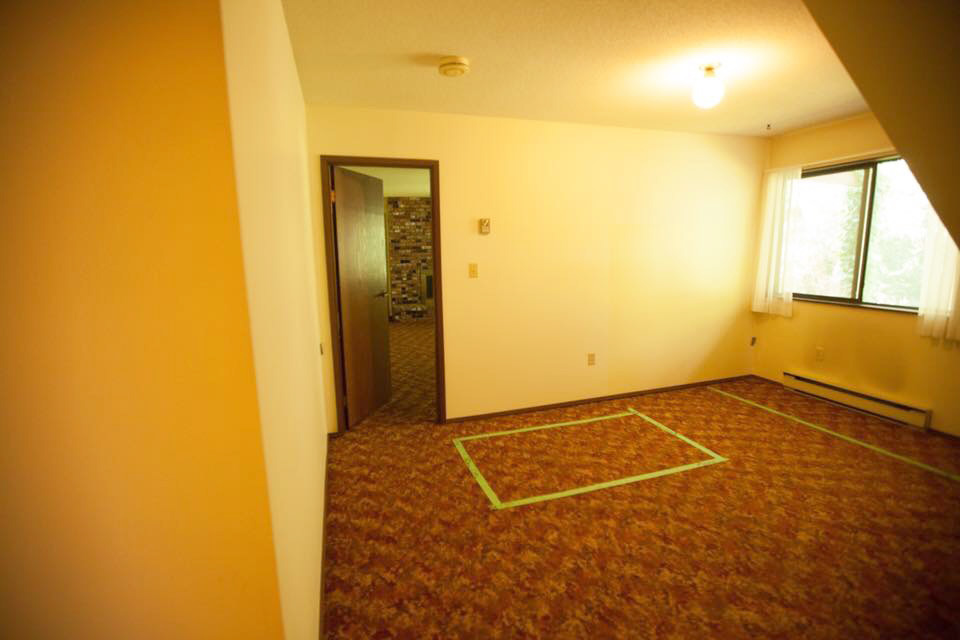 The fixer-upper they settled on was a 2-storey house that they picked up for a bargain, despite the hot market they were buying in. "Some neighbourhoods were going up between 15-30% in one year!" says Max. "This house had been on the market for three weeks, but hadn't received much attention. I put in an offer of $642,000, $27,000 under asking price, and it was accepted."
They moved into the property in August last year and had the project mostly completed by February this year, living in the house as they progressively renovated it.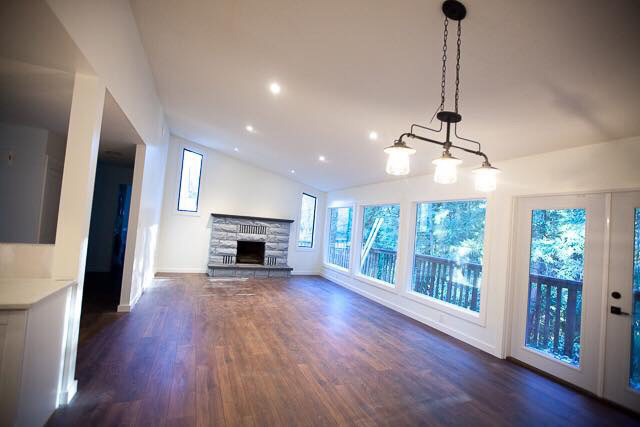 They cleverly spent $140,000 converting the property into two self-contained upstairs/downstairs residences. "We started with 3 bedrooms, 2.5 bathrooms and converted it to 4 bedrooms, 3.5 bathrooms. We currently live downstairs and have upstairs rented for $2550 plus utilities per month. Our mortgage is $3068 per month."
In its original condition, upstairs were two bedrooms, with a third downstairs. They removed the internal stairs, put in soundproofing between the floors, and had separate entrances for upstairs and downstairs.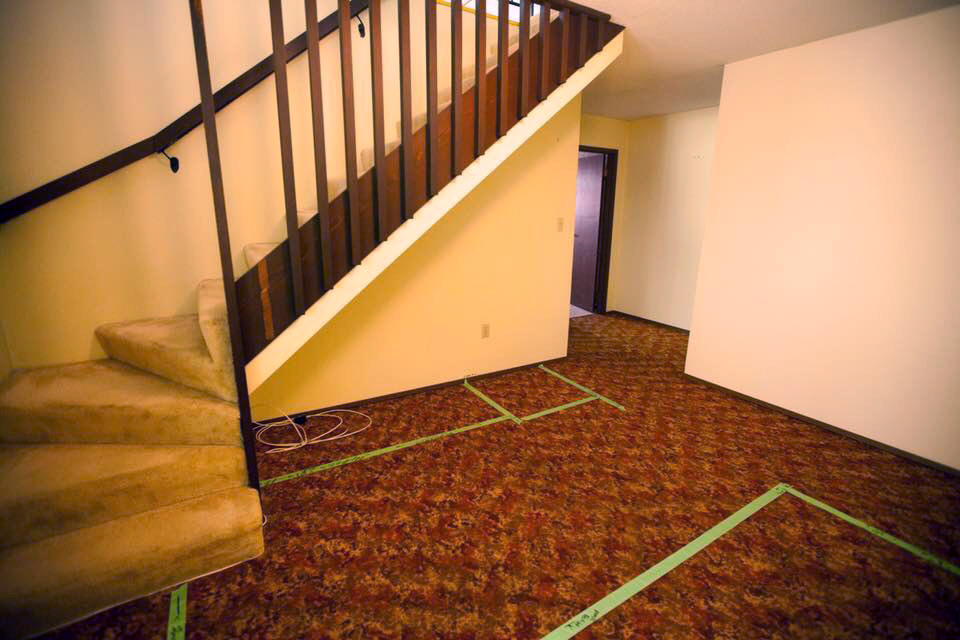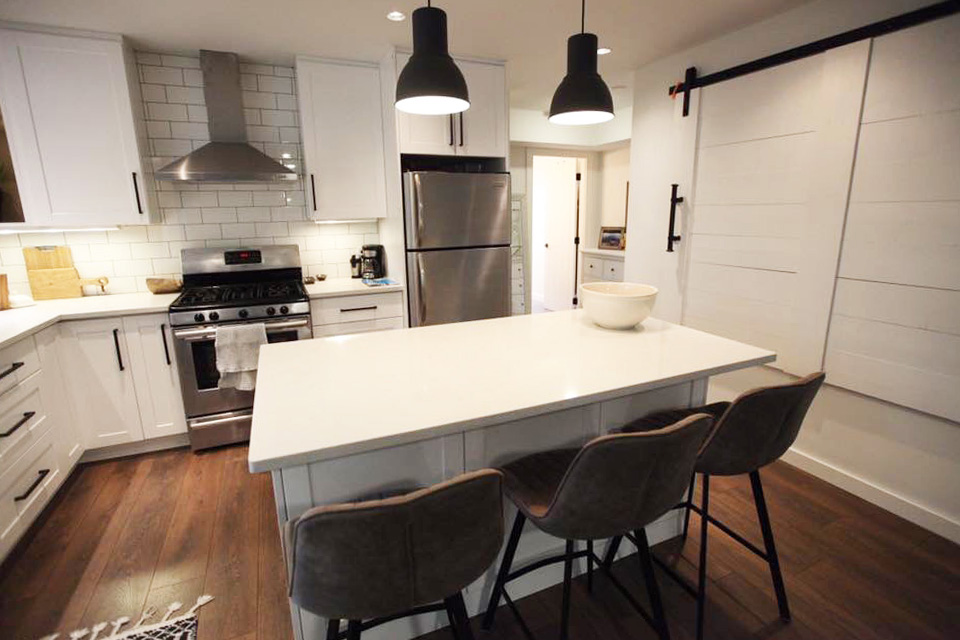 Max started on the lower level first, replacing the small windows with larger ones and putting in French doors that will eventually open onto a new deck. They added a new a kitchen downstairs to make it fully self-contained.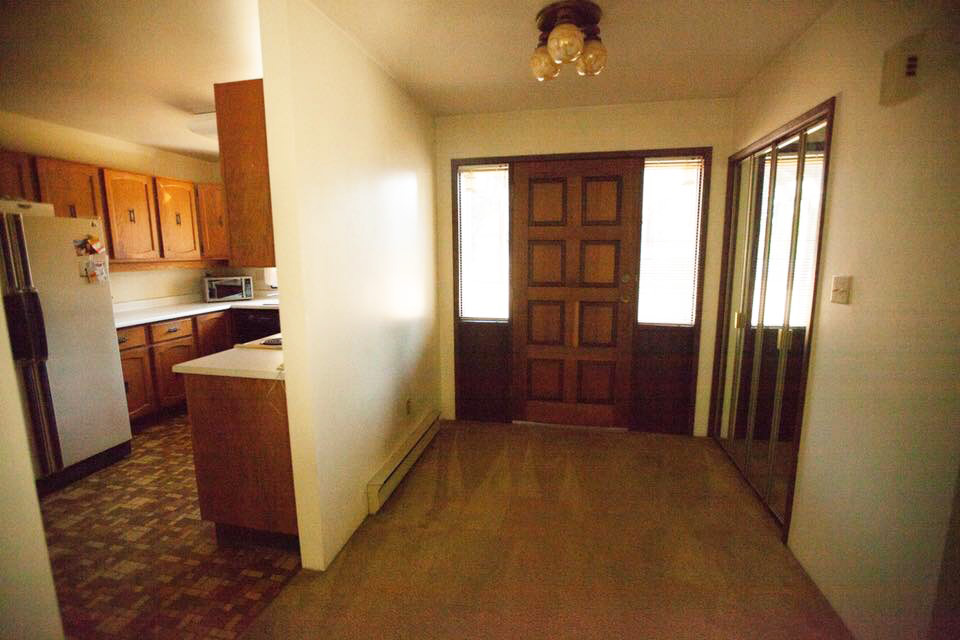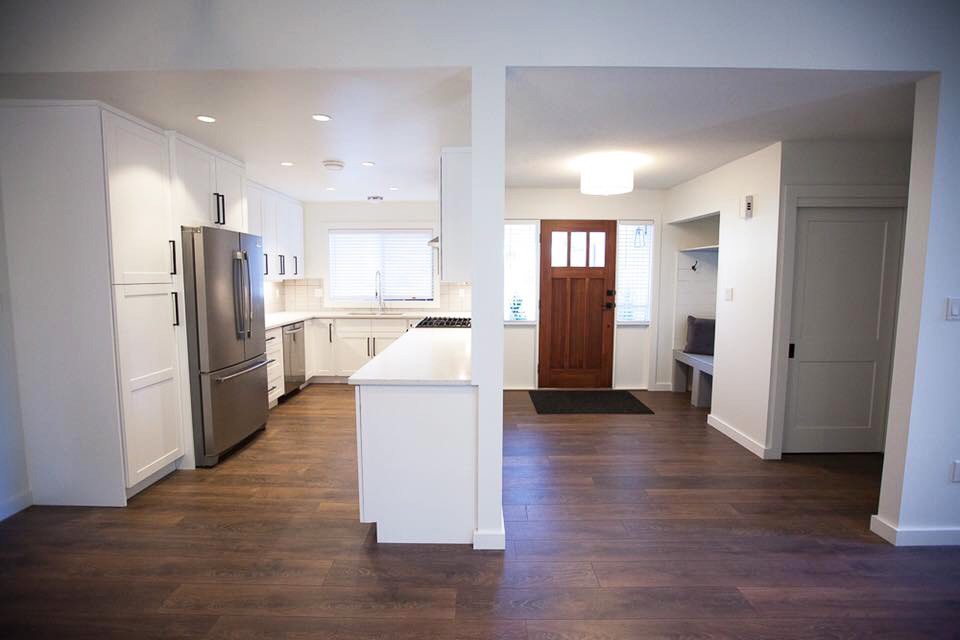 He renovated the upper level throughout, removing walls and replacing the old kitchen. "I created a new master bedroom from the old family room," says Max. "I turned the old laundry into a master ensuite and moved the washer dryer to the unusually long main bathroom.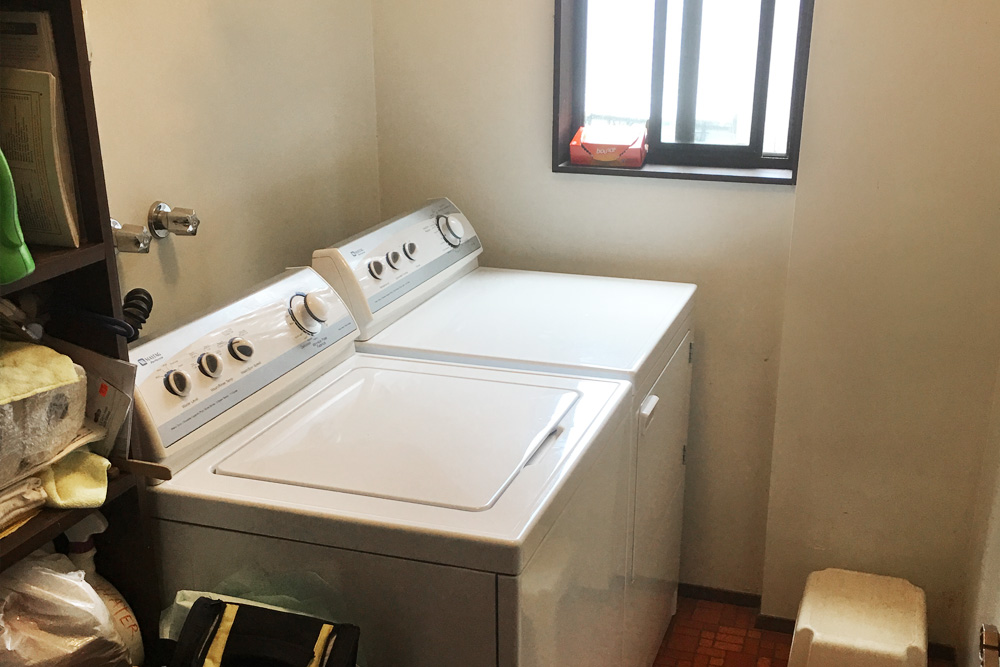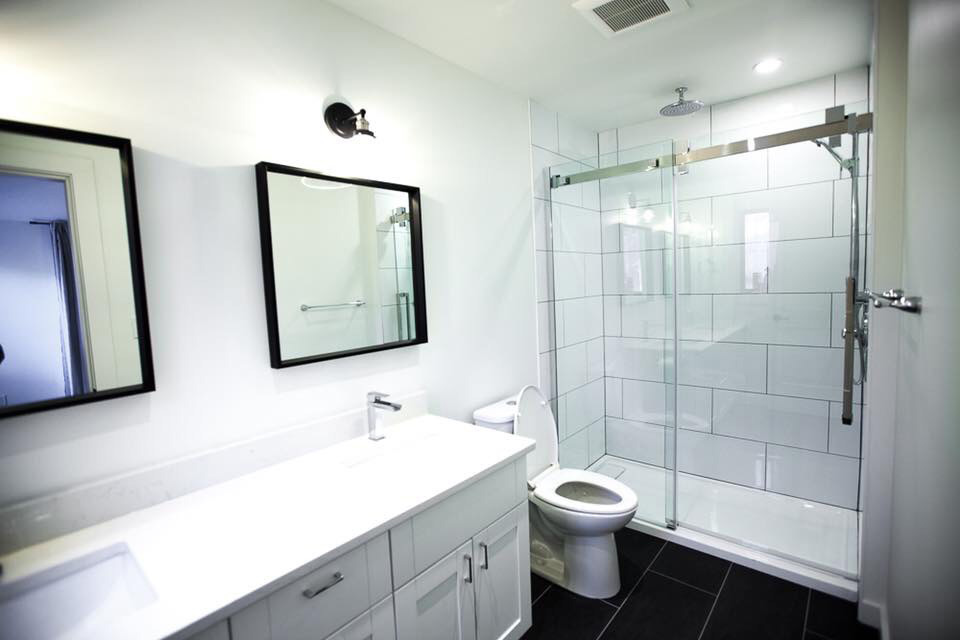 "I'm currently tearing down the old deck and creating two new decks, one for each level, to enjoy the wonderful views of the forest and the peace and quiet."
Though they haven't had the property revalued, Max estimates its current worth at anywhere between $885,000 and $935,000, based on similar properties in the area.
This is a great example of how Cherie's formula can be applied almost anywhere.
"I basically used Cherie's teachings as best I could, sourcing all my materials and labour as cheaply as possible. Even though I already worked in construction, the course was invaluable… the trades couldn't believe it when I already had their scope of works done, ready for them to quote."
Whether you're a tradie like Max, or not, and have the urge to want to know how you could Renovate For Profit too, click here.
Want to learn how to do cosmetic renovations to your home? Come along to my

FREE Renovation Riches – 2.5 hour Masterclass

. Register for FREE your tickets here.