Easy Ways to Create Your Own Outdoor Sanctuary
It's been the year for DIY, with record numbers of Aussies breaking out the tools to make improvements around their home. Bunnings sales were up a whopping 19.2% in the first half of 2020, compared to 5.8% in the previous 6 months, as our nation of #stayathomes worked tirelessly to turn their homes into welcoming sanctuaries from the outside mayhem.
With another scorching hot summer threatening, now is the perfect time to turn your focus to the outside & start creating beautiful outdoor areas that provide an escape from the heat. Whether you're a renter or a home owner, there are loads of easy ways to dress up any outdoor space so it becomes a natural extension of your home.
Here are some great ideas to get cracking on this weekend.
Shady Business
It really doesn't matter if your balcony or patio has only got room for the 2 of you or a dinner party for 10, this area of your home can be turned into useable space as long as it has 2 things: shade & seating. Without this duo, you'll be standing around, literally baking in the sun. The cheapest & simplest shade solution is an umbrella, but you can also use a portable privacy screen or 2 to ward off harsh afternoon sun. The great thing about these widely available screens is that they don't have to be attached to a structure, so they're perfect for renters. Alternatively, you can use planter boxes planted with tall grasses or any kind of screening, like bamboo panels. For those on a bigger budget or looking for a more permanent solution, a retractable awning can shade the entire balcony and be wound back when you want it gone.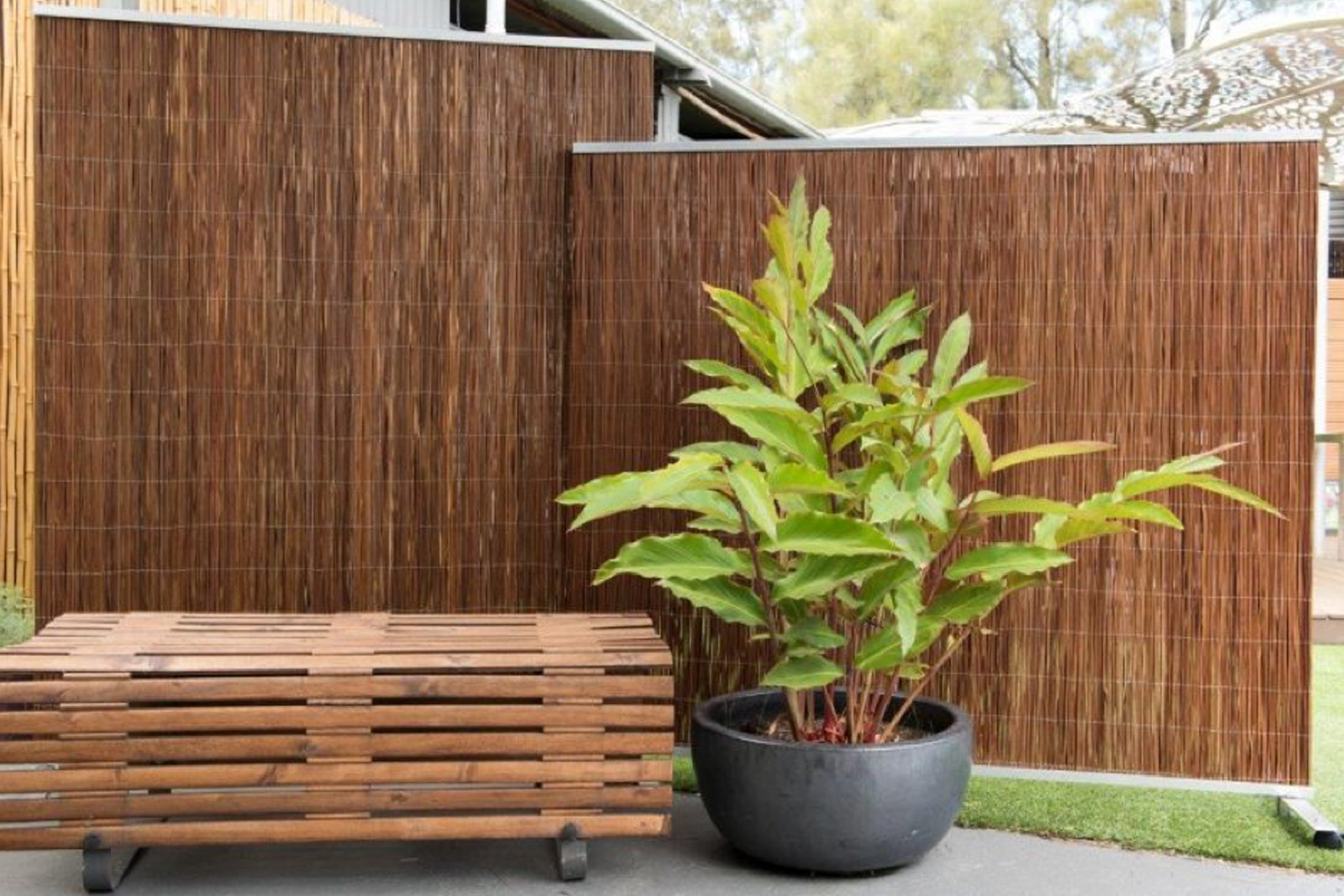 Let's Get Vertical
When people think of gardens, they tend to size up what they see around their feet, but raise your eyes & you might see the perfect spot dead ahead. That's right, walls make a great spot for a waterfall of greenery, and also provide much-needed privacy in the right spot. You can have edible gardens, with pots planted with herbs, or trailing plants spilling down your walls. These types of gardens are also extremely water-efficient… you usually only need to water the top row and let the water trickle down from there. Vertical gardens are big business these days, as people get more creative with smaller spaces, so you can easily order vertical garden kits online or basic ones from stores like Bunnings.
Pot Luck
You really can't beat plants in pots. You can create vignettes with them – that is, clusters of either 3 to 5 potted plants (odd numbers work best) that form a little outdoor scene you can use to dress up the entrance to your home or create a feature in a small courtyard. Try different shades of the same colour pot or different textures & cluster them together from tallest to shortest.
It's Cactus!
Cactus & succulent gardens aren't just right on trend; they're right on the money if you want a low-maintenance, drought-proof garden that's almost impossible to kill. These sculptural plants are generally slow-growing, but propagate really easily, so just one little cactus or succulent can generate literally dozens of plants over time. That means a small investment upfront for a few interesting varieties that can reward you with a really creative garden that evolves over time. Crushed stones or pebbles and some strategically placed boulders will give your garden that amazing desert-style Palm Springs effect.
Make Your Own…
Did you know that making your own sourdough bread was one of the biggest trends to emerge from Covid? But how about making your own built-in furniture or upcycling what you've already got around your home? Sure, you can go out & buy any outdoor setting for a bargain price these days, whether it's on clearance somewhere or salvaged from sites like Gumtree or Facebook Marketplace – but nothing beats the satisfaction of crafting your own. For this tiny patio, I used decking boards to create a fold-away outdoor table, bench space for the barbie and some bench seating. Check out my blog Easy Hacks: How to Upcycle Furniture for a Custom Look on ideas for reinventing the furniture you have to give it a whole new personality.
Lighten Up
Lighting is like fairy dust; it adds the magic to any space. Night time is often when your outdoor room comes into its own & lighting will make it feel intimate and warm. The great news is, you don't need a nearby power point these days, when you can generate a light show, just with the power of the sun. There's loads of cost-effective LED solar lights you can buy that will light up your entire garden, as well as pathways, entrances & your decks. And beyond the purchase of the spotlights, it won't cost you a cent or leave any nasty carbon footprint behind. The brightness of these lights is displayed as lumens, not watts. Around 10-15 lumens is enough to softly uplight plants & trees; 100 lumens is obviously going to pack a much bigger punch.
Raised Garden Beds
Okay, you could argue these are largely functional, but with the huge popularity of grow-your-own veggies, there are some really stylish raised garden beds you can buy and fill with your favourite produce. Once set up, they require little ongoing maintenance & in return, will reward you with a bounty of fresh organic veggies. They're also mobile so you can take them with you when you move. Popular materials are galvanised steel, like you see on roofs, as well as old wooden pallets (just make sure they're not chemically treated), and even discarded bath tubs.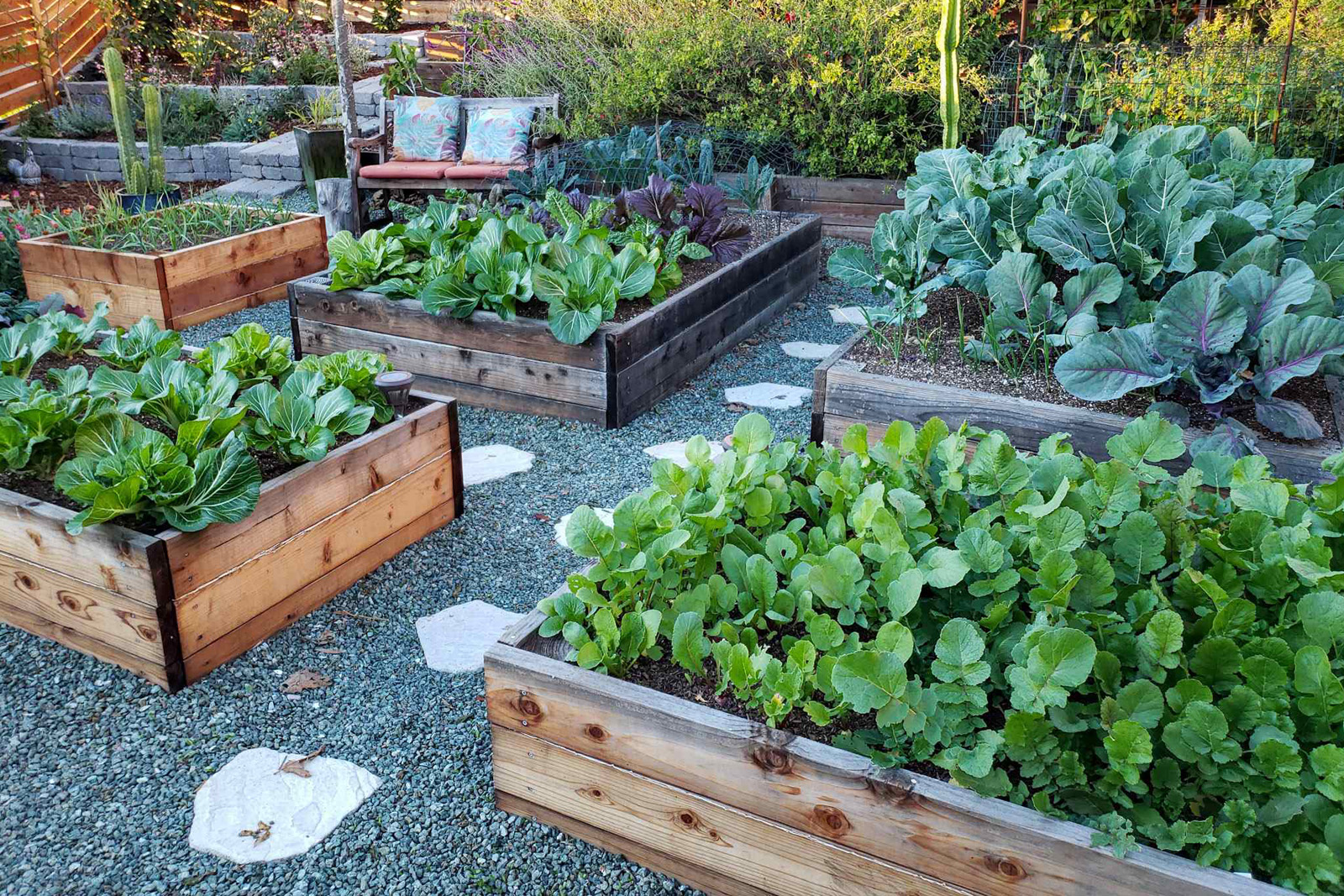 With winter behind us & the scorching rays not too far in front of us, now is the perfect time to hop out into your outdoor spaces & get cracking!
Much Love,
Cherie x