How a first-time renovator found success in regional NSW
Having grown up in Wollongong, first-time renovator Anne was familiar with the NSW south coast city and its surrounding suburbs, even though she now lives in Sydney. Priced out of the Sydney market, she decided to return to familiar roots and look for a rental property around Wollongong.
Even though Anne and her husband own a portfolio of investment properties, she'd never renovated, so completed my Renovating for Profit bootcamp in June 2018 and promptly set about her property due diligence in search of a fixer-upper. "Growing up here, I knew the suburbs well and which streets were good," says Anne. "I must have gone to about 30 open houses before we settled on this one. "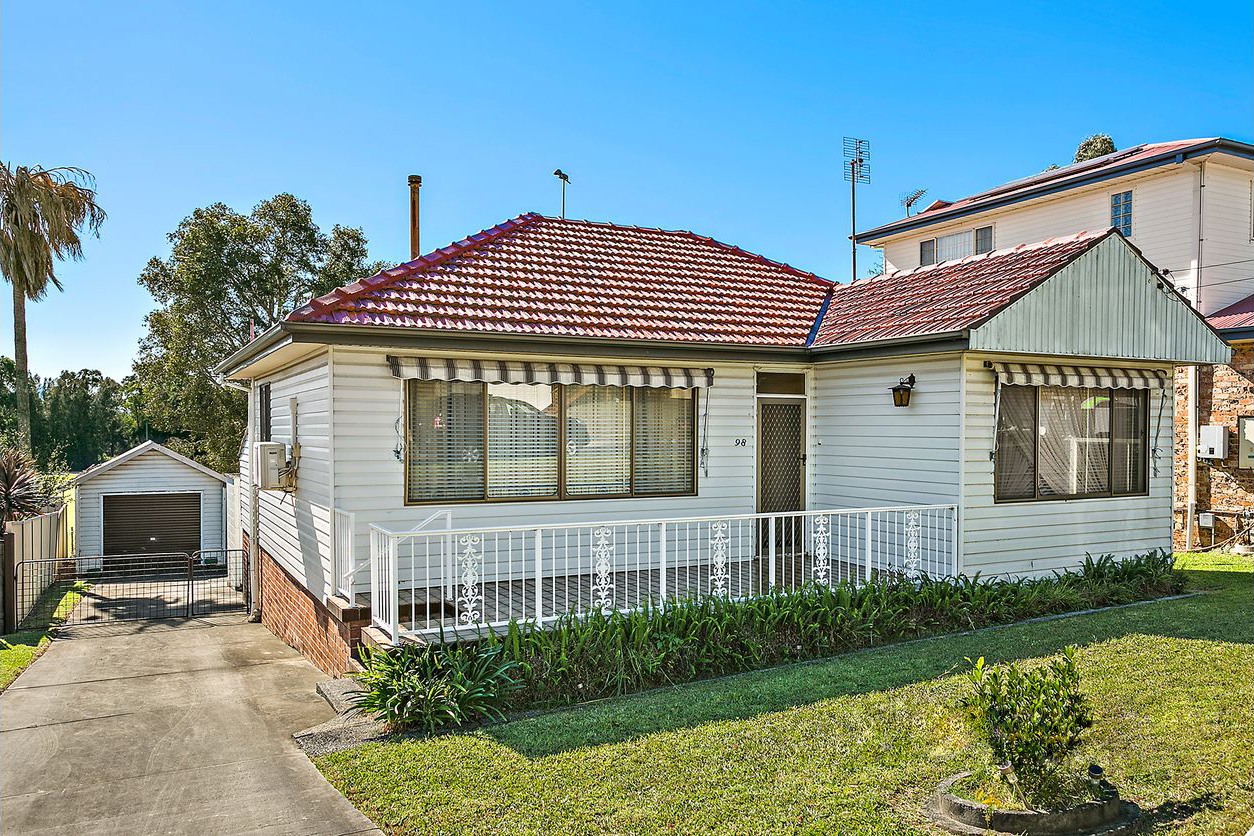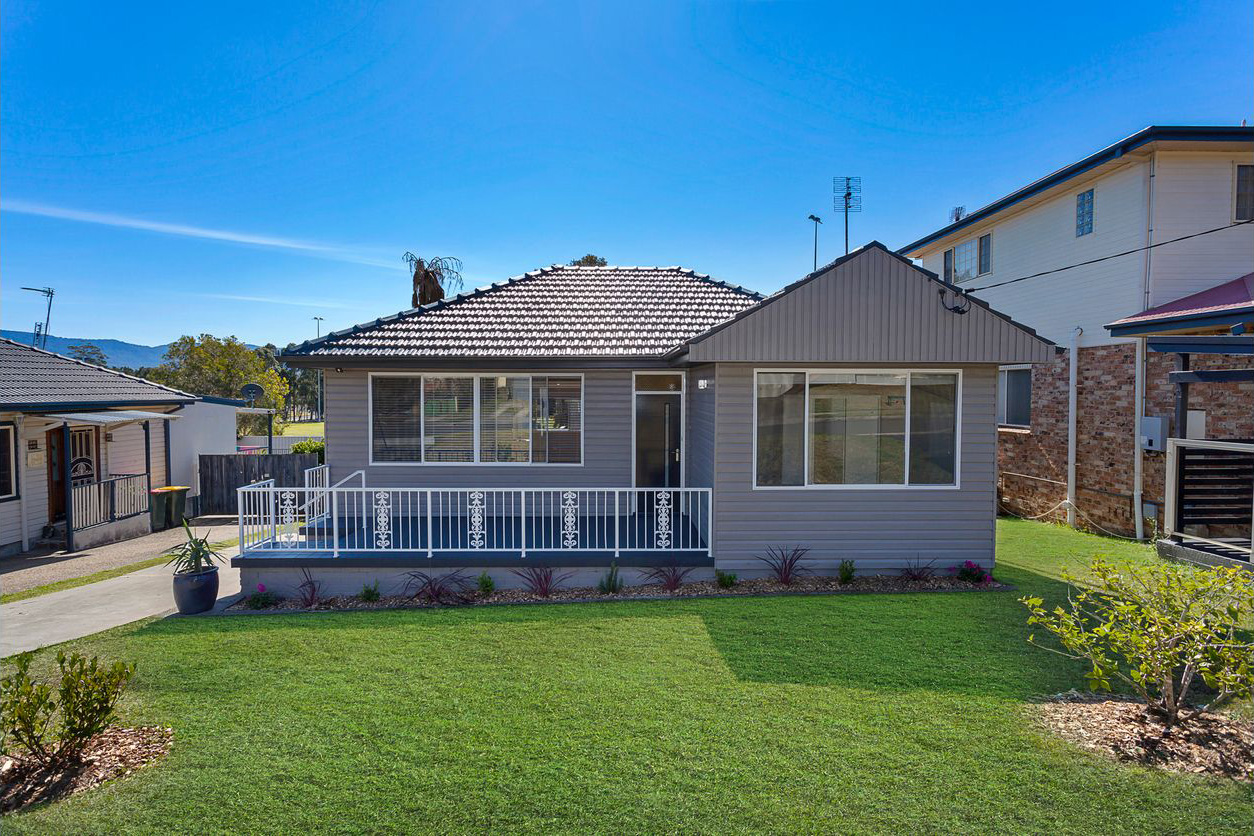 They purchased in a "transitioning" working-class suburb popular with families. Anne saw the potential to turn the simple 3-bedroom weatherboard house into a 4-bedroom home to rent out. Almost immediately upon settlement, the tradies were on board, demolishing and roughing in. The action plan was to convert the old sunroom into an extra bedroom, and take down four internal walls to make the living areas open plan.
The kitchen was relocated to facilitate a better layout, and a new Kaboodle kitchen put in for around $8000. The original bathroom had a window that looked into the sunroom, so that was walled up for the new layout. New spotted gum laminate flooring was laid throughout , window coverings and lighting updated, and the property painted inside and out.
"It was all done according to Cherie's  cookie cutter palette of materials and paint colours," says Anne, who project managed the renovation single handedly. "It was certainly a learning curve, I had no experience managing trades and was down here about three times a week throughout the renovation."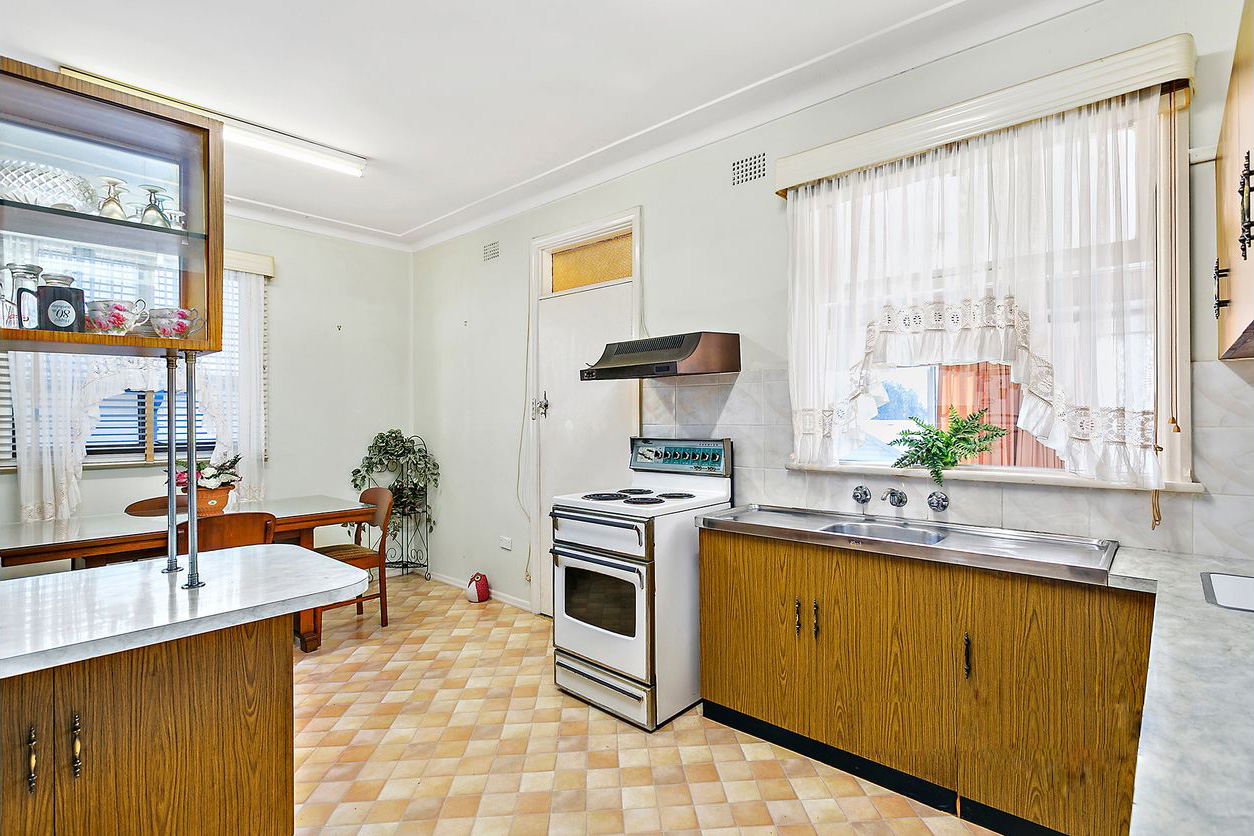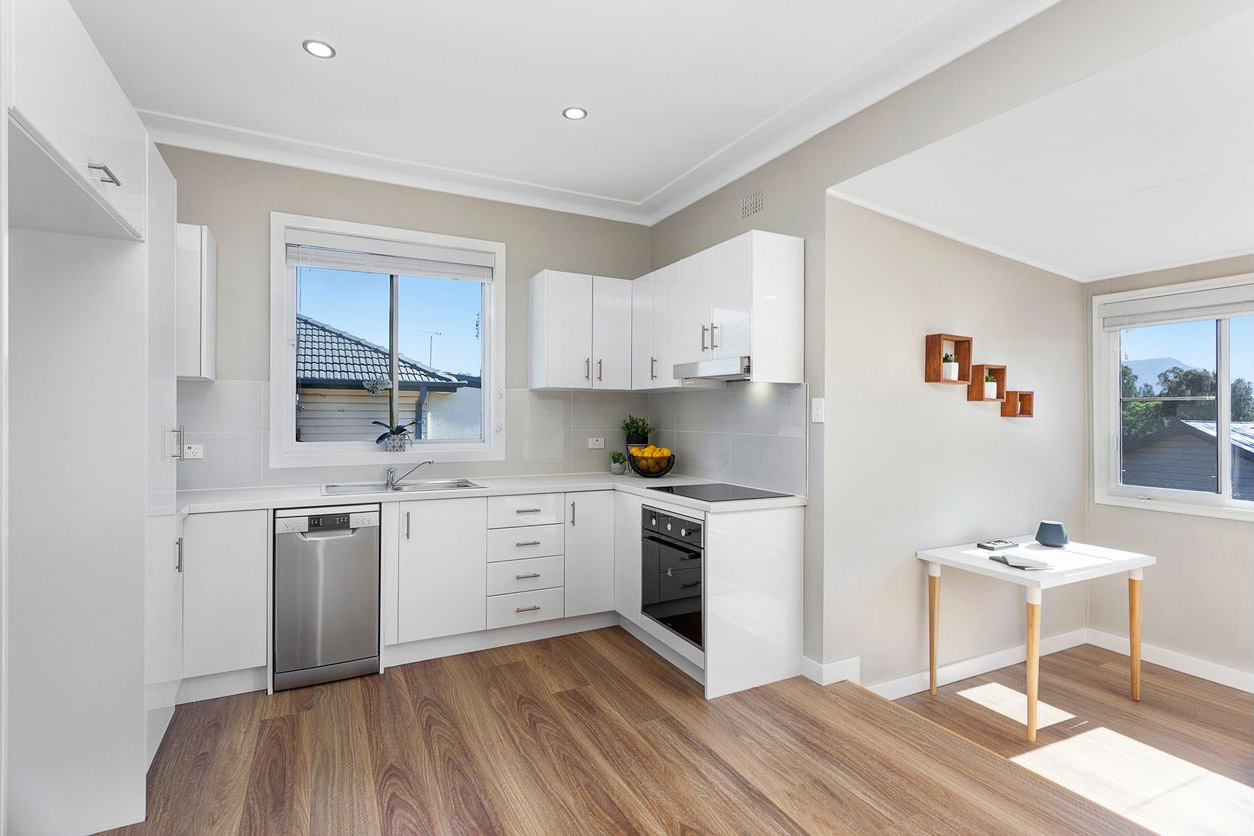 One of the valuable lessons learnt was not to opt for the cheapest quote. "I did that with the roof painters and it ended up costing me more to get problems fixed." Apparently roof tiles were broken which then caused water damage. A lot of the internal painting was done by Anne.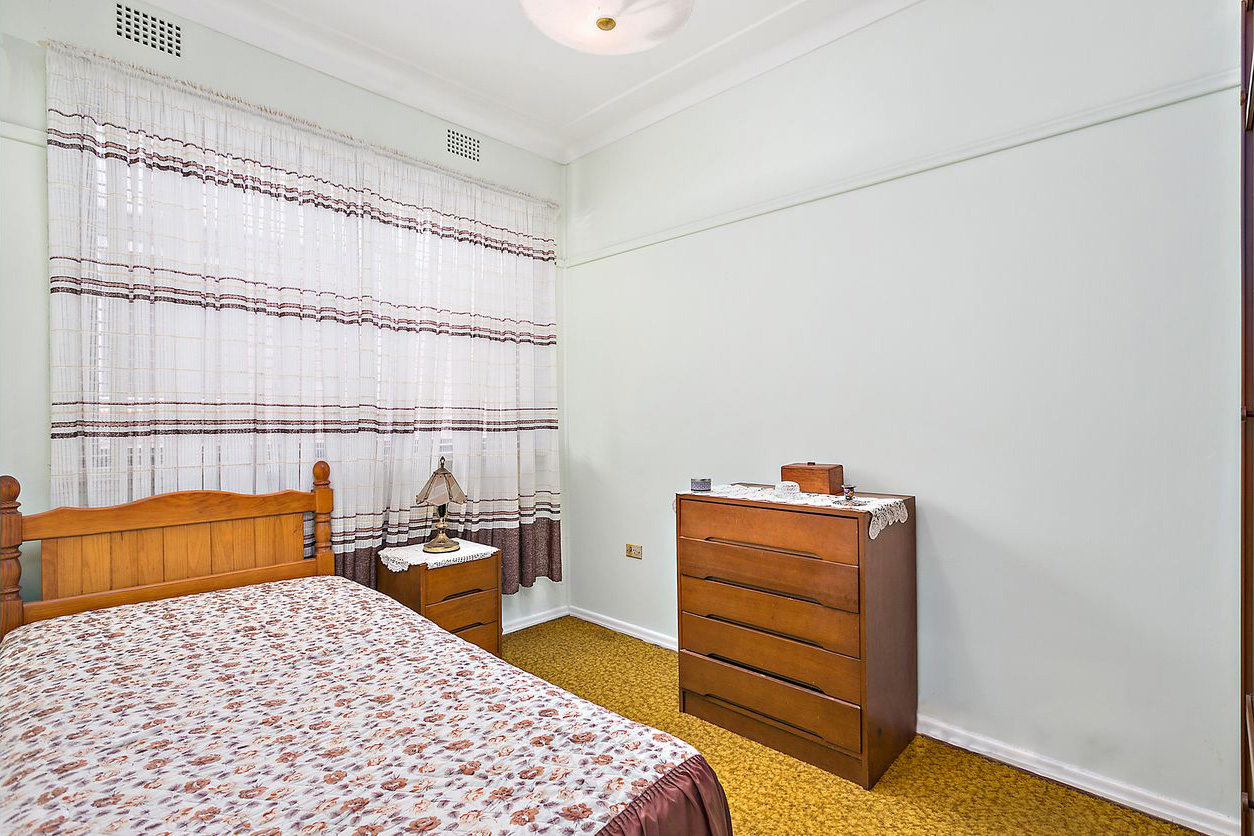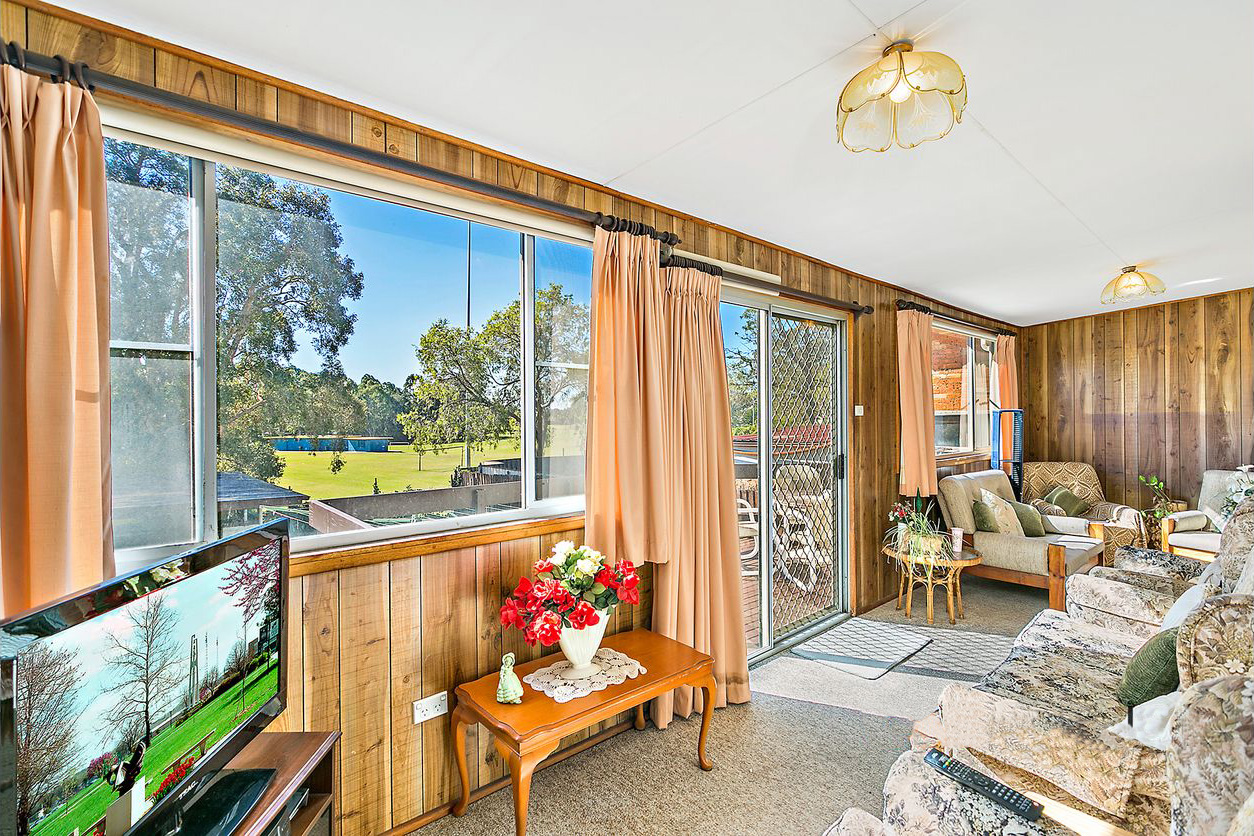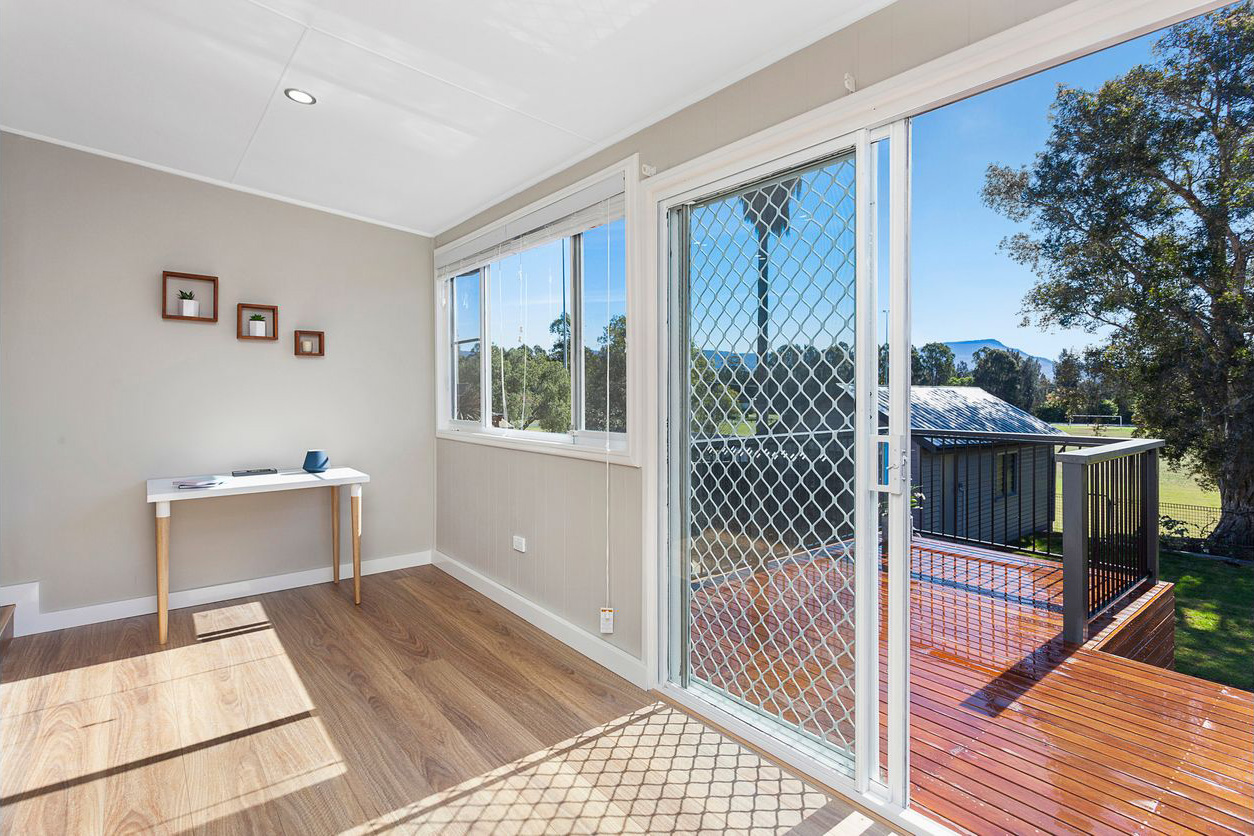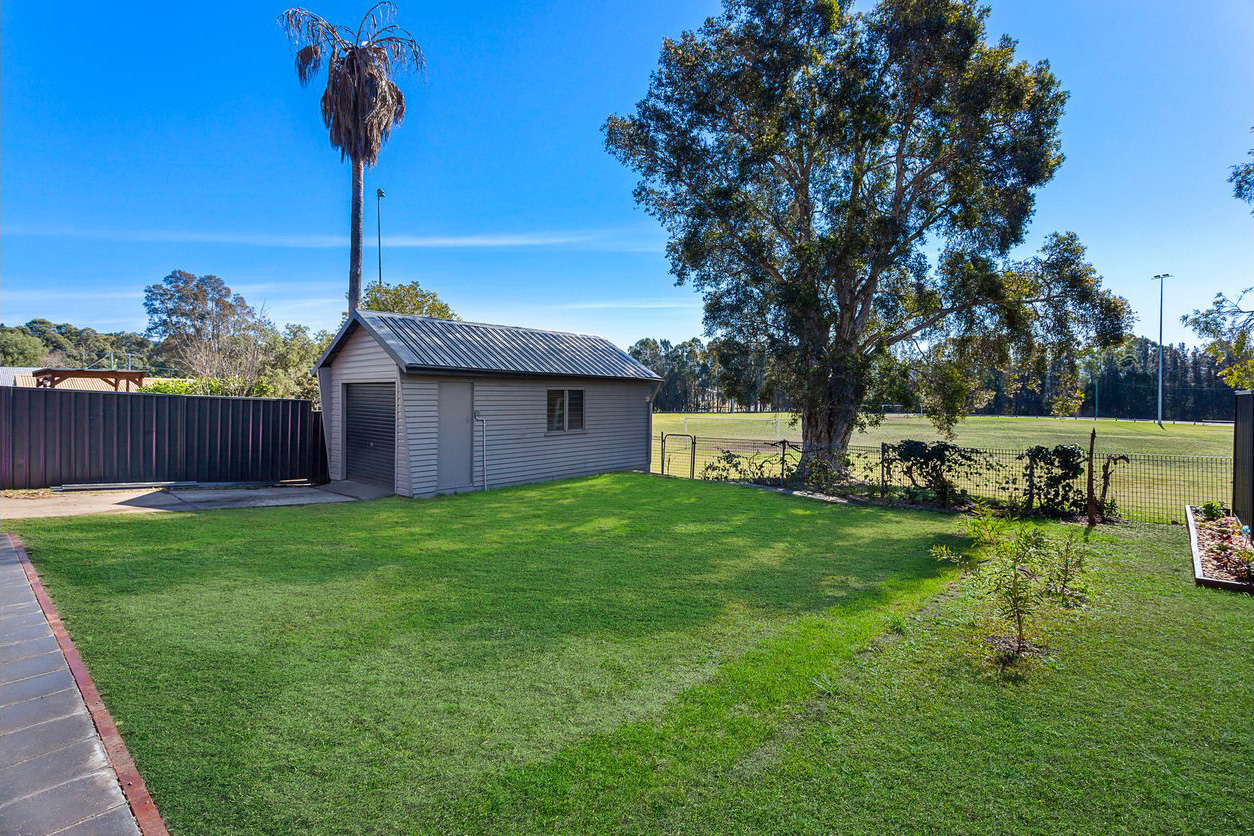 The rear yard faced onto a park, which was a big bonus for a renovator. An old carport was removed and extensive new turf laid. Capitalising on the fresh outlook, the deck was extensively rebuilt to provide a generous new entertaining area.
The renovation was complete in eight weeks, and a tenant quickly found for a competitive $545 a week.
"I've definitely got a hunger for renovating after this project and I'm keen to take my learnings from this and improve on the next one," says Anne. "I would definitely be bringing my trade team forward with me. I knew lots of labourers I went to school with so had a great trade team behind me."
FINANCIALS
Purchase price: $508,000 in May 2018
Renovation cost: $57,000
Bank re-valuation post renovation: $585,000
Currently rented at $545pw