How To Choose Your Roof Color
Recently, one of my students asked me how they choose their roof colour. It's not something you really think about until you're faced with that decision. In all reality, there's actually a lot you need to consider. If only it was as simple as choosing "any 'ole colour".
Firstly, you've got to understand, colour generally is a complex creature. Your roof is a large visual mass so the colour you choose, will impact upon the general look of your home, its kerb appeal, its resale value & its energy efficiency. Put simply, if you choose the wrong colour, it'll be a costly fix …
Here's how you tackle the dilemma of what roof colour you ultimately go for:
Council & Other Regulations
Before you do anything, visit your local council. Most have local rules about what types of roofs & roof colours you are or aren't allowed to have in your area. Some lean towards darker roofs, with the argument being they blend into the landscape, the surroundings & the neighbourhood. Heritage or character homes are often subject to these rules. Your local council will do everything in its power to ensure heritage or character homes & their roofs complement the rest of the neighbourhood. In many suburbs in flight paths, local councils will ban roofs with reflective qualities & colours for good reason.
Some new & older land estates also have building covenants – that is, restrictions on the type of house you can have in that area, often flowing through to limitations on your roof colour. Do your homework to see if this applies to your home. Break a covenant or council rule & it's likely you'll be issued with a demolition order or penalty fine at minimum.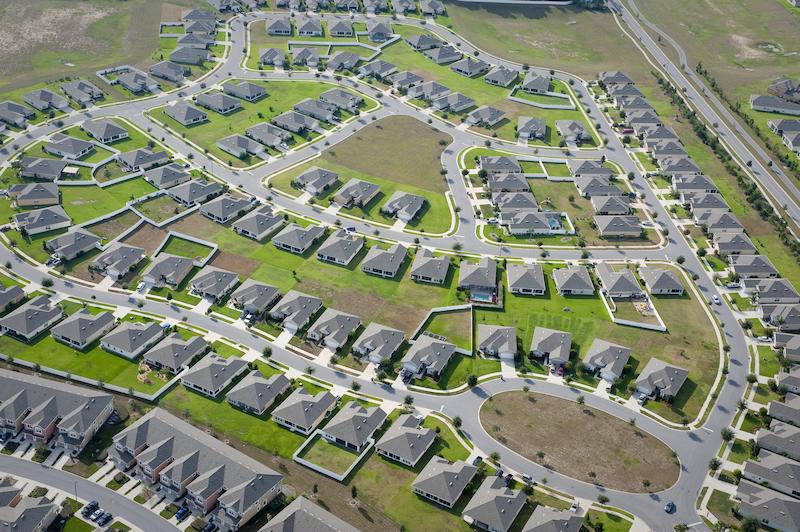 Your Local Neighbourhood
Even if your home isn't subject to local council regulations, you should consider your local neighbourhood & it's surrounding homes, choosing a roof colour that doesn't look out of place with all the other properties.
Sure, it's good to have a point of difference, so rest easy knowing you don't have to choose the same roof colour as the house next door. You just don't want your roof colour to be "so different", it sticks out for all the wrong reasons, detracting from the overall attractiveness of your home. This is particularly important if you're planning to sell your home in the future. Replacing an ugly roof is a big cost item that most buyers just won't consider.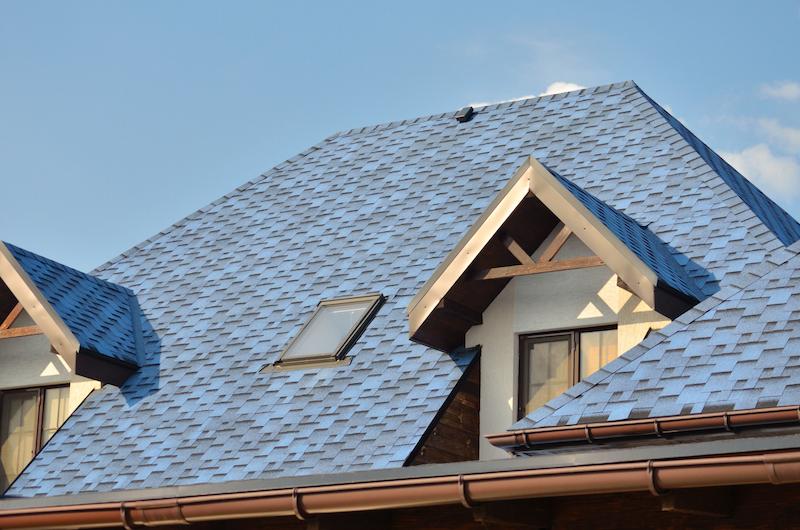 The Surrounding Landscape
Fitting in with your local neighbourhood is one thing, but you'll also need to choose a roof colour that suits your surrounding landscape.
In general, for coastal homes, the colour palette is usually cool greens & blues, whites & sandy colours that naturally tie in with the beach & ocean.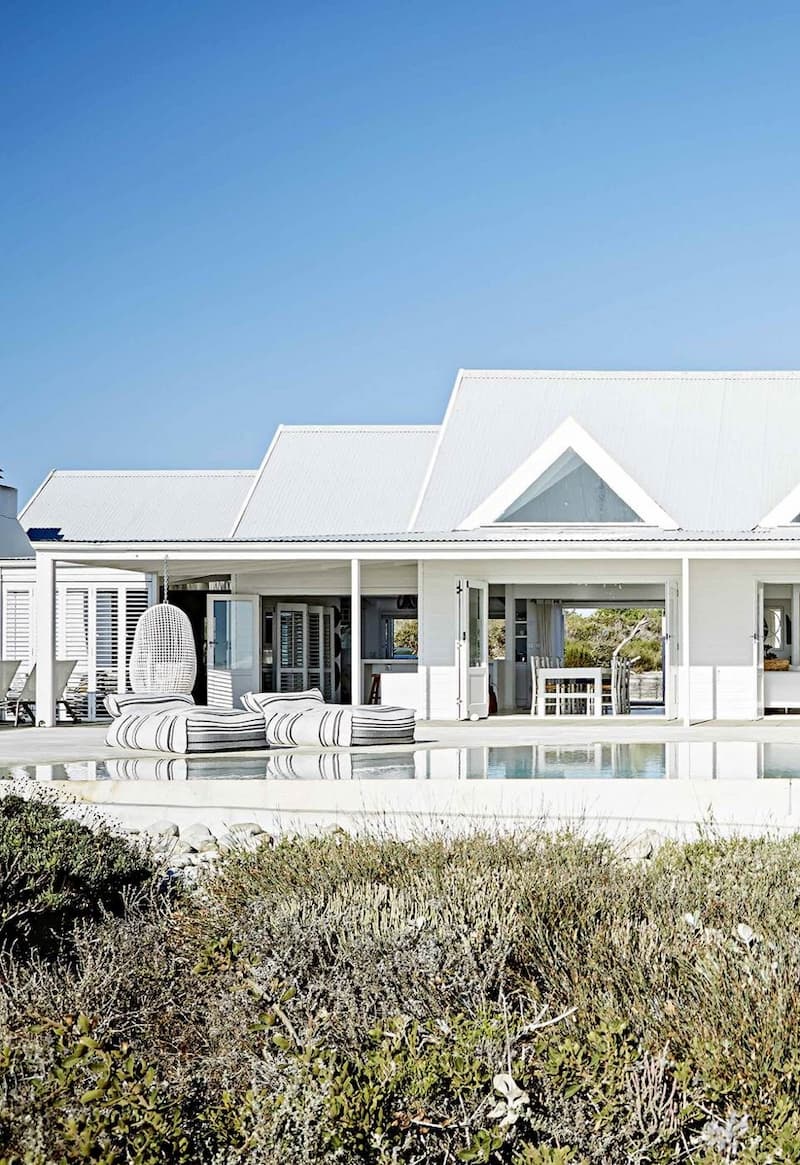 In country areas, the palette is usually earthy tones such as green, red, blue, yellow & brown. In the city or suburbs where modern architecture is more dominant, popular colours are usually white, silver & black.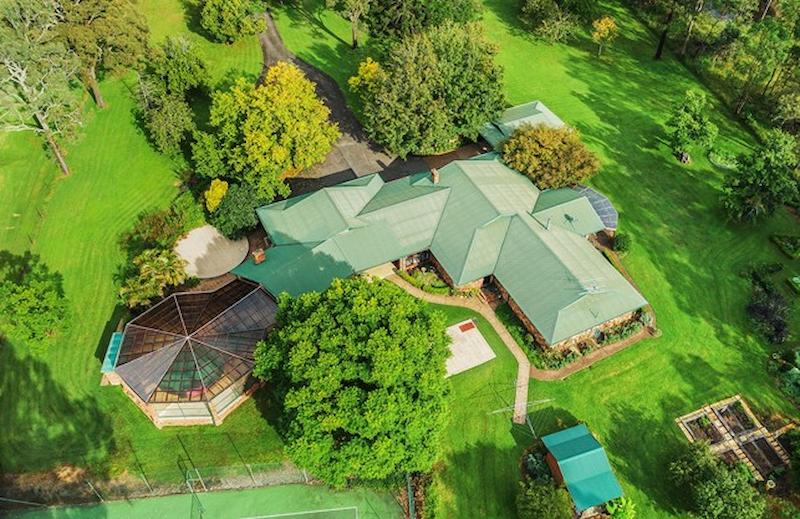 The Architectural Style Of Your Home
If you're renovating your existing home or building a new home from the ground up, your roof colour needs to match the architectural style of your home. It doesn't matter if you have a modern or heritage home, a beach shack, farm-house or traditional suburban home, certain roof colours just naturally lend themselves to different house styles, giving your property a more aesthetically pleasing look, overall.
Companies like Colorbond do a great job in helping people get their roof colours right by smartly classifying their roof colours into architectural styles like contemporary & classic on their website. These are great to help guide you in the right direction.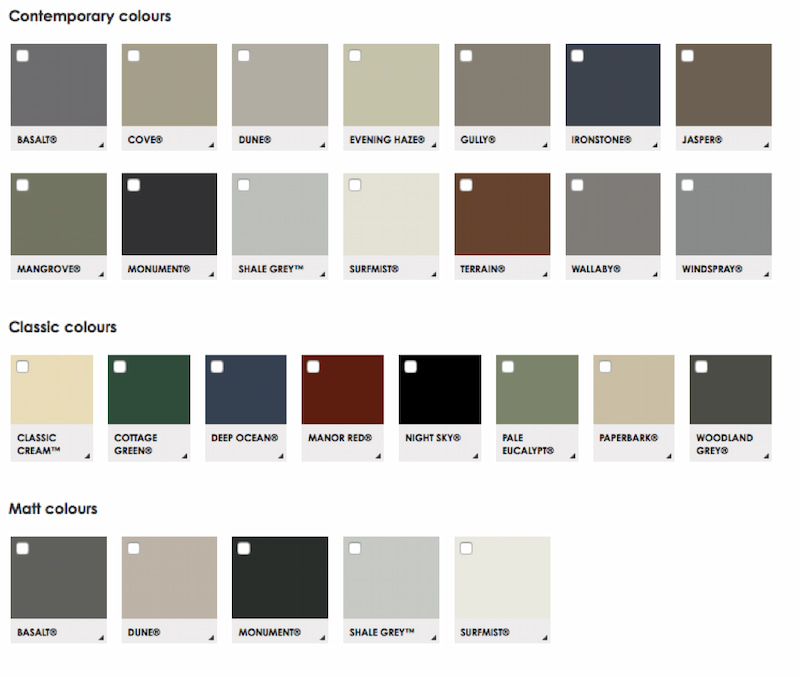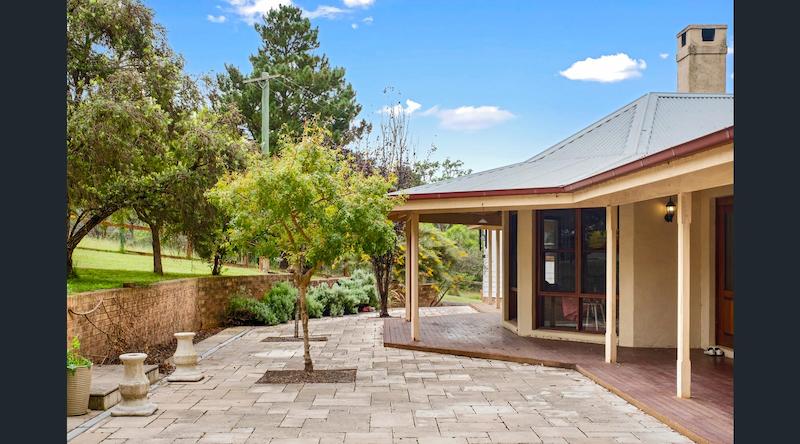 The Style Of Your Roof
Is your roof a dominant feature of your home? A steep gabled roof will be more visually prominent than a skillion roof, for example. If so, you'll need to make sure the colour of your roof isn't so bold that it dominates your whole home.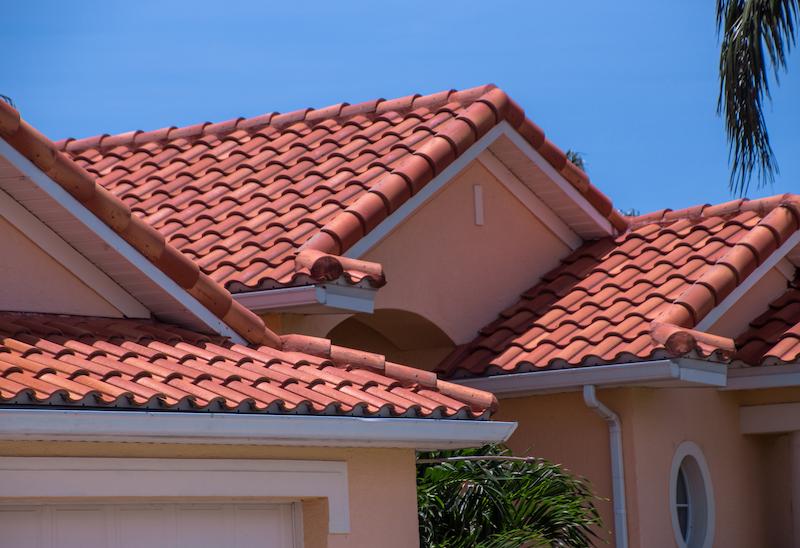 In these situations, it's a good idea to go for a colour that is in between; not too dark & not too light. If you want your roof to be less prominent, opt for a darker colour, as this will help your roof blend into the environment. The opposite is also true – if you have a more understated roof, choose a roof colour that is bolder & brighter to make it stand out more.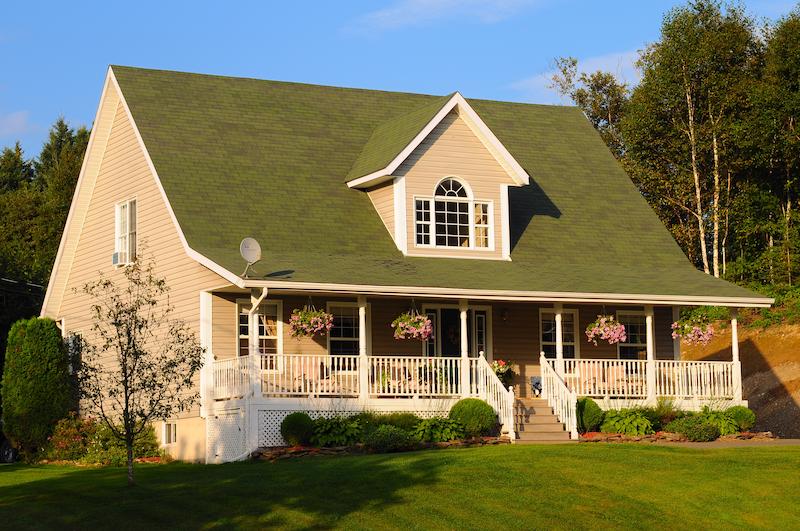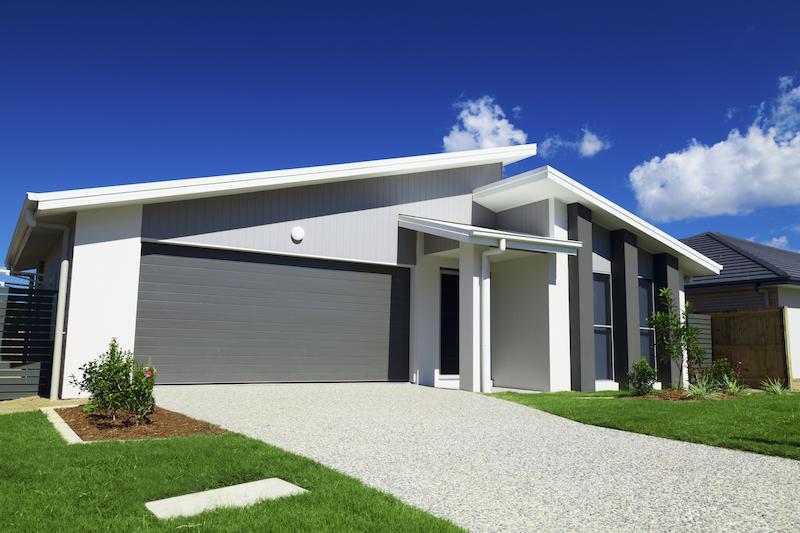 Your Local Climate & Solar Absorption
Now this is a big one for most people in Australia. Did you know your rooftop colour influences your home's internal temperature? As a general rule, a darker roof will make your home hotter because it absorbs heat. A lighter roof will keep your home cooler because it reflects light & heat.
Without question, darker roof colours definitely dominate most suburbs, but this isn't always the right way to go. Many councils want darker roof colours in favour of aesthetics, arguing they blend in with the local environment more effectively than lighter roofs. Streets & streets of dark coloured roofs all contribute to a generally hotter suburb, especially when the presence of trees are sparse.
With this in mind, consider the climate your house is in to determine whether you should have a darker or lighter roof colour. If you live in warmer regions such as sunny Queensland, it might be a smart move to choose a lighter roof colour to prevent your home heating up quickly & retaining heat. For our friends in chilly Melbourne, you'll benefit from a darker roof colour to keep heat contained, particularly during the colder months. By being conscious of your roof colour (which affects the internal temperature of your home), this marries up to your home's energy efficiency & how much or little you need to mechanically heat or cool it.
Architects & building designers are all over this due to BASIX requirements which require our homes to have less reliance on artificial heating & cooling systems such as air conditioners. Your design professionals will just naturally know what roof colours will work on your home for your local climate. You can always keep your gutters & fascia darker for aesthetics but keep your rooftop colour lighter for energy efficiency.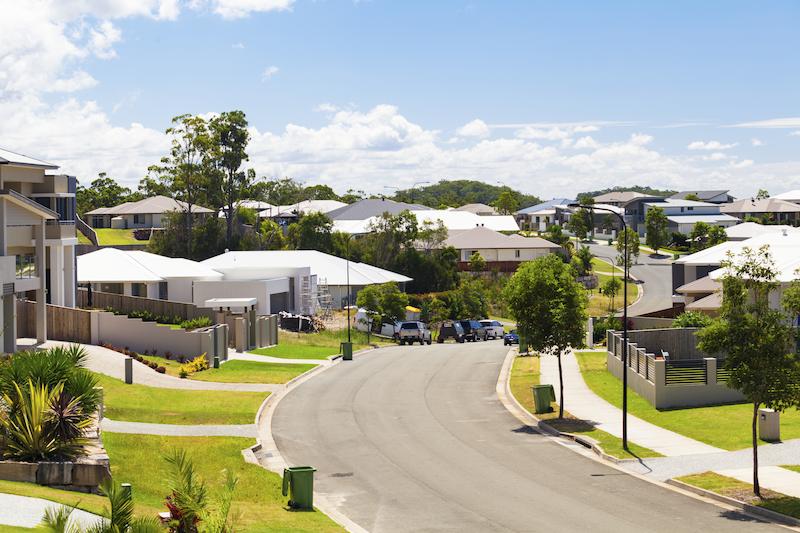 The Exterior Colour Palette Of Your Home
Now we're getting down to the nitty gritty detail of your roof colour. We already know your roof colour should match the style of home, but it should also match your exterior colour palette.
The colour palette chosen for the inside of your home should ideally be used on the outside of your home so it's consistent & flows. You can change the shades, but don't choose completely different colours.
In addition to ensuring the roof colour you pick fits in with your home's style & colour palette, it should also match the other colours in your home's exterior and overall façade.
When selecting a roof colour, also consider the guttering on your home, as well as the fascia, garage door, driveway, windows, doors, door architraves, fencing & the colour of your bricks, rendering or cladding.
It's often a good idea to choose a roof colour that is used in at least two other parts of your house's exterior, such as the garage door, fence or trim, to connect it all together. If you have a brick home, you should use a roof colour that ties in with one of the tones in your bricks.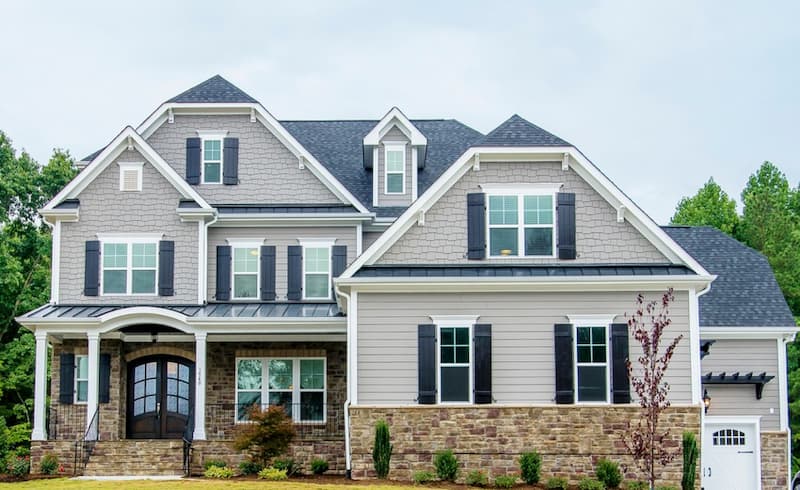 Also consider the size of your home & whether you want your home to look bigger or smaller. A lighter roof colour will make your home appear larger & vice versa, with a dark colour, make it look smaller.
Materials Used & Colour Longevity
Last but not least, whatever colour you choose for your roof, you want it to last the test of time, durability wise. Darker colours will naturally fade faster than lighter colours, depending on the materials used.
Before you install any roofing material, do your homework with the manufacturer on the roofing material you're thinking of installing.  Be it tiles, slate, metal roof sheeting or whatever else is out there these days, you need to check the product warranty & ask questions about the likelihood of colour fade & how it will wear in the local climate you're in. Darker colours absorb the heat more & usually wear sooner than a light colour. On the flipside, some roofing products & colours wear faster in colder climates such as the Snowy Mountains region, impacted by snow.
CONCLUSION
Who thought choosing a roof colour wasn't this complex?
What's obvious to me is that when it comes to roofs, you shouldn't follow design fads or trends. This is where form & function reign supreme.
So just to summarise, when it comes to choosing your roof colour, you'll need to consider:
Your Local Council Regulations;
Your Local Neighbourhood;
The Surrounding Landscape;
The Architectural Style Of Your Home;
The Style Of Your Roof;
Your Locate Climate & Solar Absorption;
The Exterior Colour Palette Of Your Home;
Materials Used & Colour Longevity.
WHERE TO NOW?
Totally confused now? I don't blame you …
It can be super hard for "non-design" folk to visualise what their roof colour will truly look like, simply by looking at a brochure or colour chart. In fact, I'd go so far to say … don't base your decisions just solely on the colour charts … they're often printed on white paper which makes the colour stand out more on paper, but not in real life. Often people will install a new roof or even get their old roof resprayed then say, "My roof looks so much lighter than the swatch, I thought it would be darker!". That's because natural sunlight just naturally makes things look lighter. Morale of this story: whatever material & colour you're contemplating for your roof, see how it looks in real life first, already installed on someone else's house. Just ask the product supplier or installer for the address of any jobs they've done so you can do a drive by.
Remember, your architect, building designer or even interior designer can help you get this right so if you're struggling, reach out to them. Alternatively, get in contact with the manufacturers of the product you're contemplating installing who will always do their best to help. They'll often have resources available like online visualisers that can make the process easier for you.
Like this article? Join the waitlist for our new renovation course called Renovate Your Home, coming in late 2021. It teaches homeowners all the tricks of the trade to tackle your home renovation or new build with confidence, saving you time, money & stress.