Easy Hacks: How to Upcycle Furniture for a Custom Look
Before you dismiss that cheap stool or basic set of shelves, consider giving them a stylish new twist with these really easy DIY tricks. With just a spray of bright paint or some vibrant fabric, you can give any ordinary furniture your own personal stamp.
I recently did a segment on Channel 9'sToday Extra show that demonstrates how quick and easy upcycling can be. Check out the video below.
The good news is that any of these projects can be knocked over in an hour or less.
Pink it up!
This dead basic $25 IKEA Skogsta stool needed some personality! I sprayed it with White Knight Squirts paint in Fuchsia, then gave it a shaggy hairstyle. For this, I just cut up a piece of rug and stapled it on. Now it's a cute addition to my daughter's bedroom.

Botanical brilliance
Everyone loves a botanical print, so I've used it here to bring a bit of Barbados into the bedroom. I spray painted a plain bedside table in white, then used leafy contact to give it a tropical feel. Now my $30 table from Kmart has a balmy custom look.

lemon fizz
You could try this idea on any cushioned chair or bench that's seen better days. I used a plain $45 bench seat from Kmart, spray painted the frame with White Knight Squirts in Lemon Yellow, then stapled on some lemon striped fabric to make it pop.
.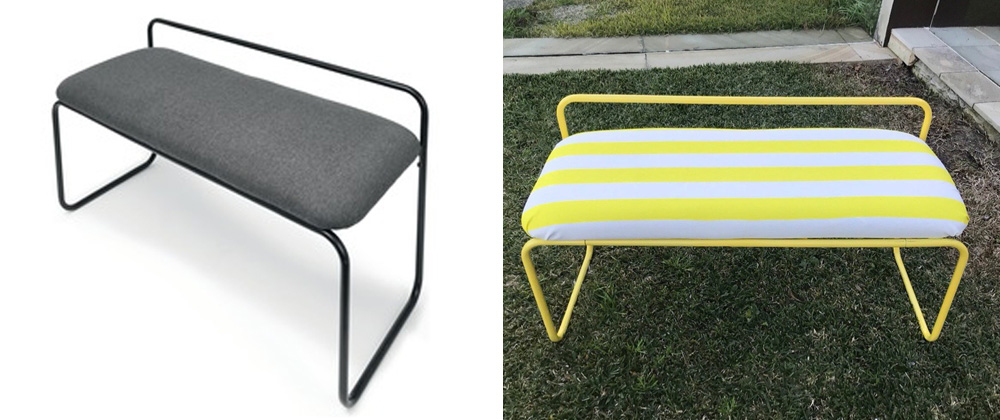 blaze of colour
Next time you walk past a council throw-out, keep your eye out for old furniture to upcycle. I found this IKEA Kallax storage shelf on the street and simply attached a piece of funky fabric to the back, to give it a new lease of life.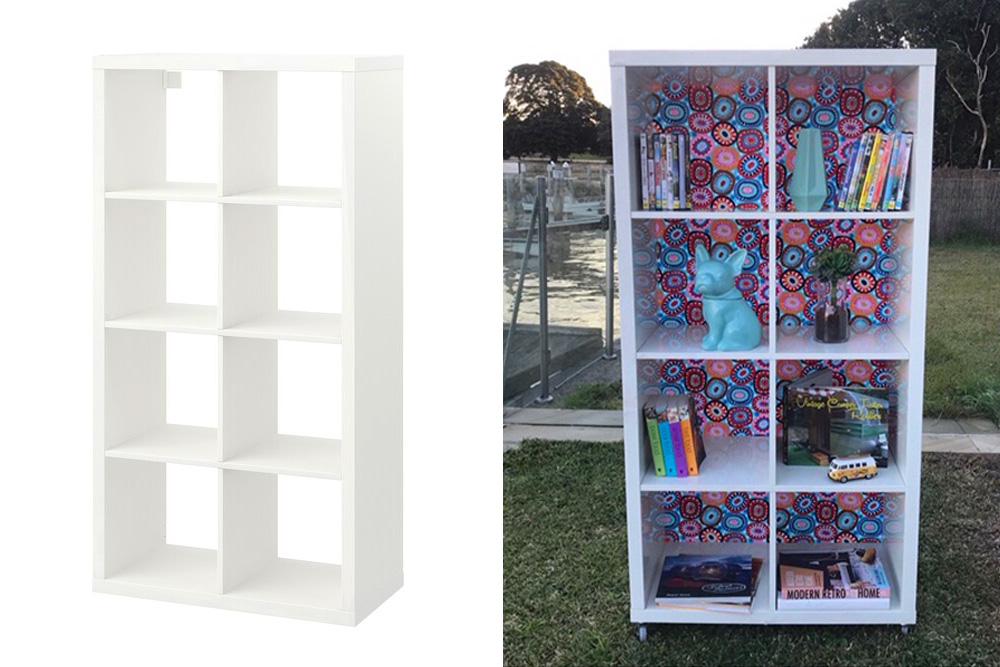 marble effect
If you can cover your kids' school books, you'll be a master at this. Contact adhesive is ideal for table tops as it's water-resistant. This marble-effect contact gives a touch of luxe to a plain Kmart coffee table I bought for $29.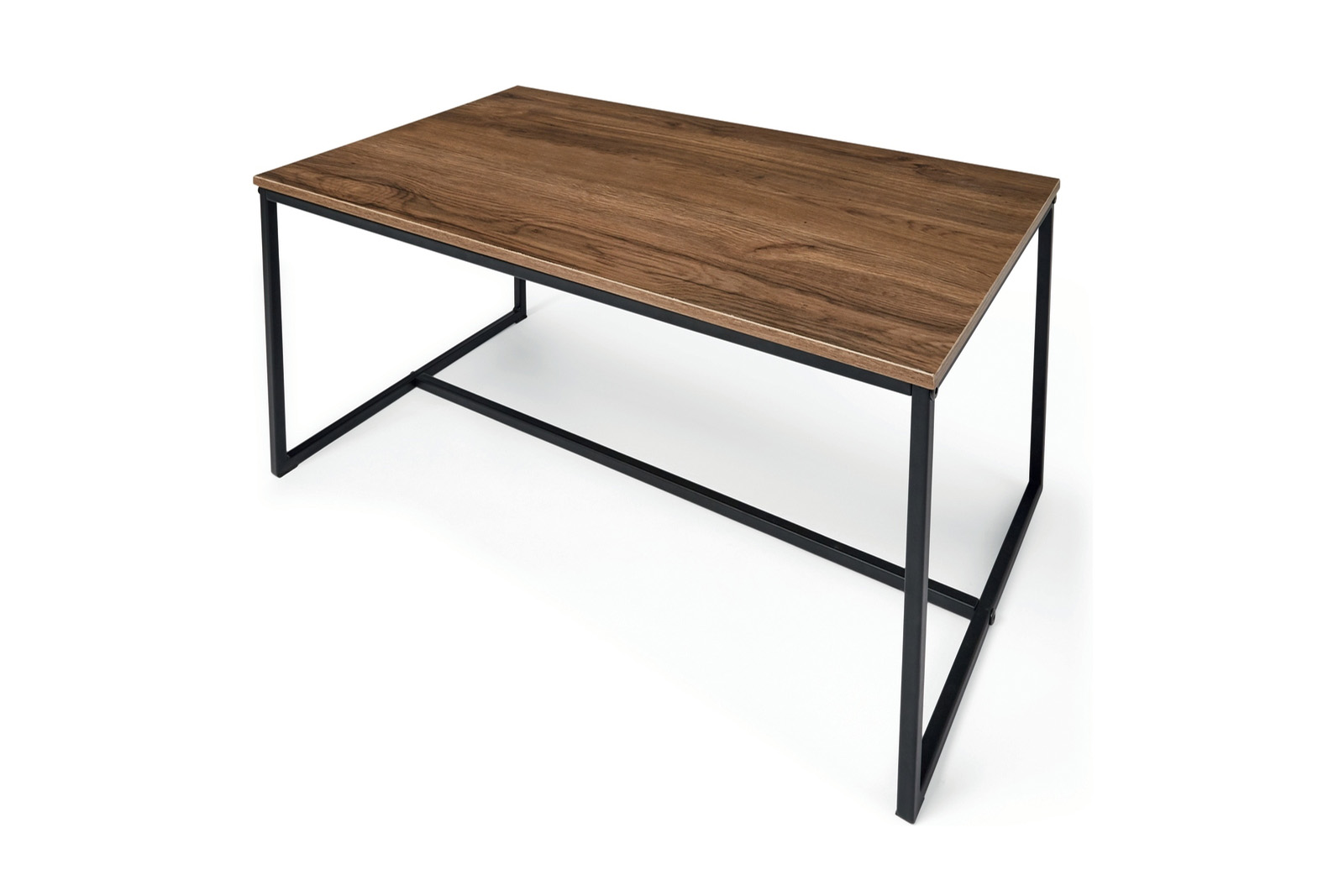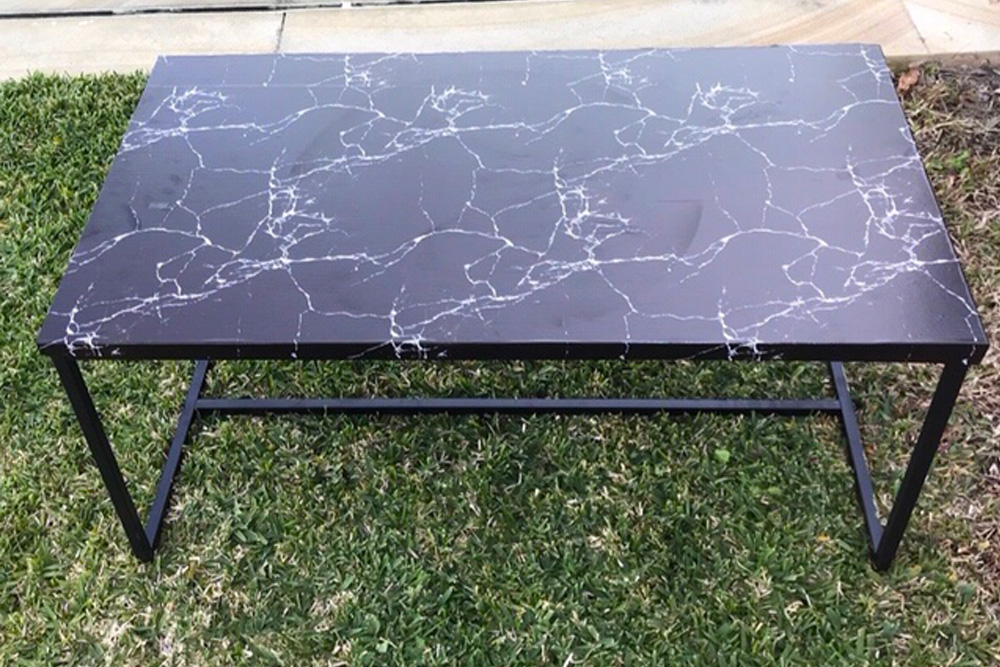 Gilded frame
Lastly, I reinvented a plain mirror by masking up the glass, then spraying the frame with White Knight Squirts in Gold. Now my $40 IKEA Langesund mirror is as good as gold!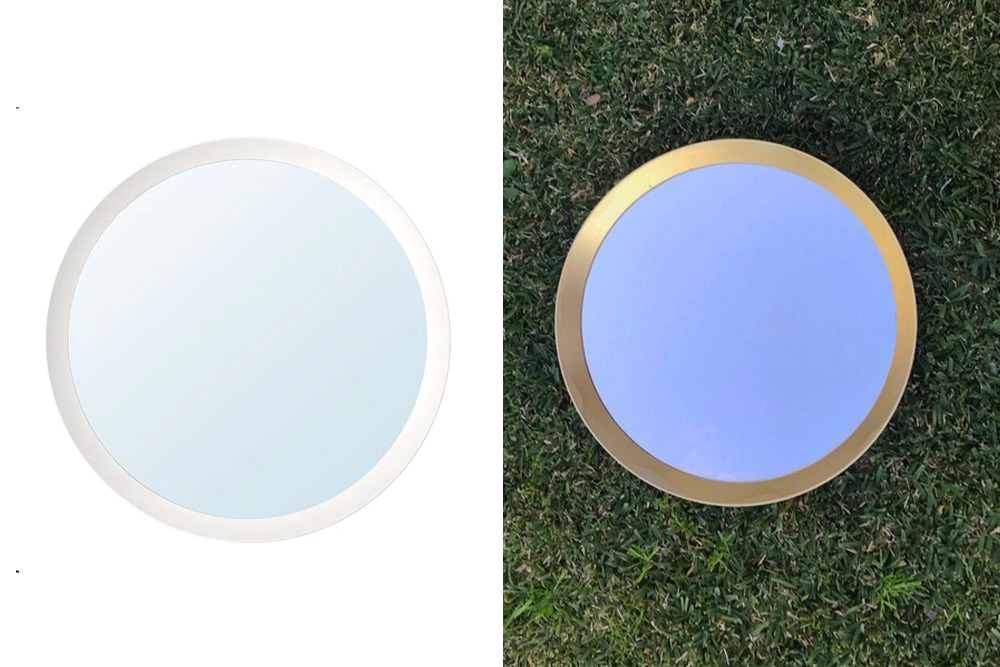 To get started on your own upcycling projects, head to your local Bunnings store where you can choose from a whole range of colours in White Knight Squirts aerosol spray cans.