Savvy Ways to Save On Your Kitchen Reno
We all know your kitchen is the most important room in your home, but if you've been putting off a reno because it all sounds too hard,  you'll be pleased to know there are some clever shortcuts to make it easy.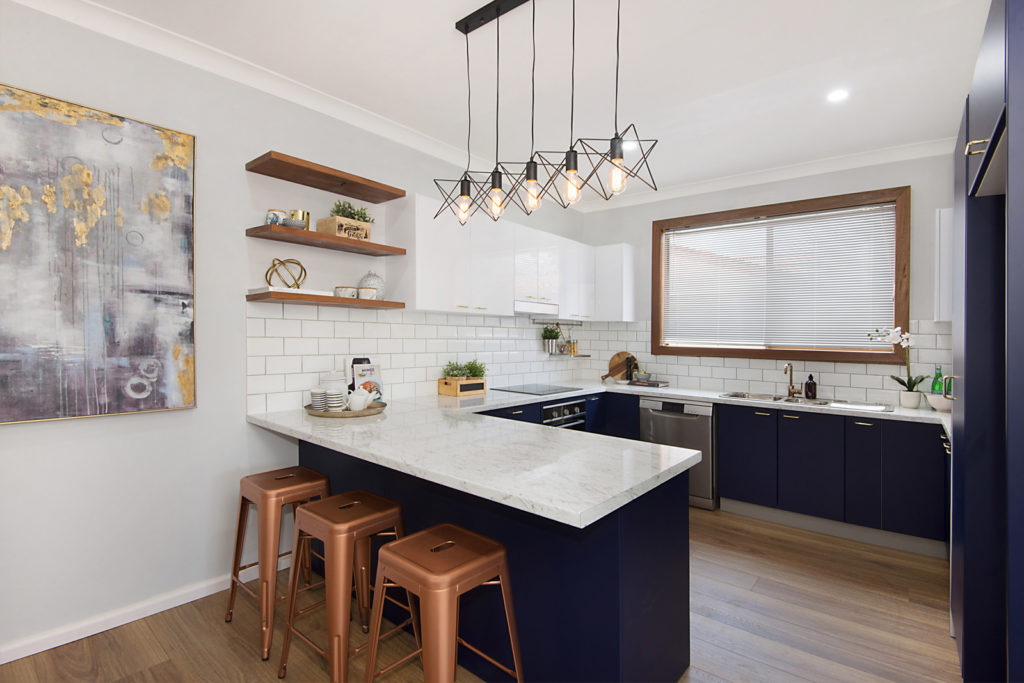 For example, you can gloss over the bones of your old kitchen carcasses with some of the great specialty products on the market: think White Knight tile paint, laminate paint, etc. I've achieved amazing transformations this way on shoestring budgets. For a more luxurious look, consider just swapping out the old cupboard fronts for new ones.
So let's look at some of these savvy ways to save big bucks on your existing kitchen.
Cosmetic uplift on a $2,000 budget
If your kitchen is basically in sound shape, with no rotted carcasses or cracked tiles, then one trip to your local hardware store and a weekend's work, could be all you need for a complete overhaul. With this kind of "cosmetic refresh", I've transformed many dated kitchens using White Knight specialty paints. It's a cheap and clever way to give an old kitchen a punchy new personality.
Your kitchen tiles, benchtops, and cupboard fronts can all be painted in fresh, modern colours. This kitchen below was transformed for less than $2,000, which included adding a pantry and reshuffling the layout slightly. You'd have to agree that modern pastel green has stripped decades off this old timer.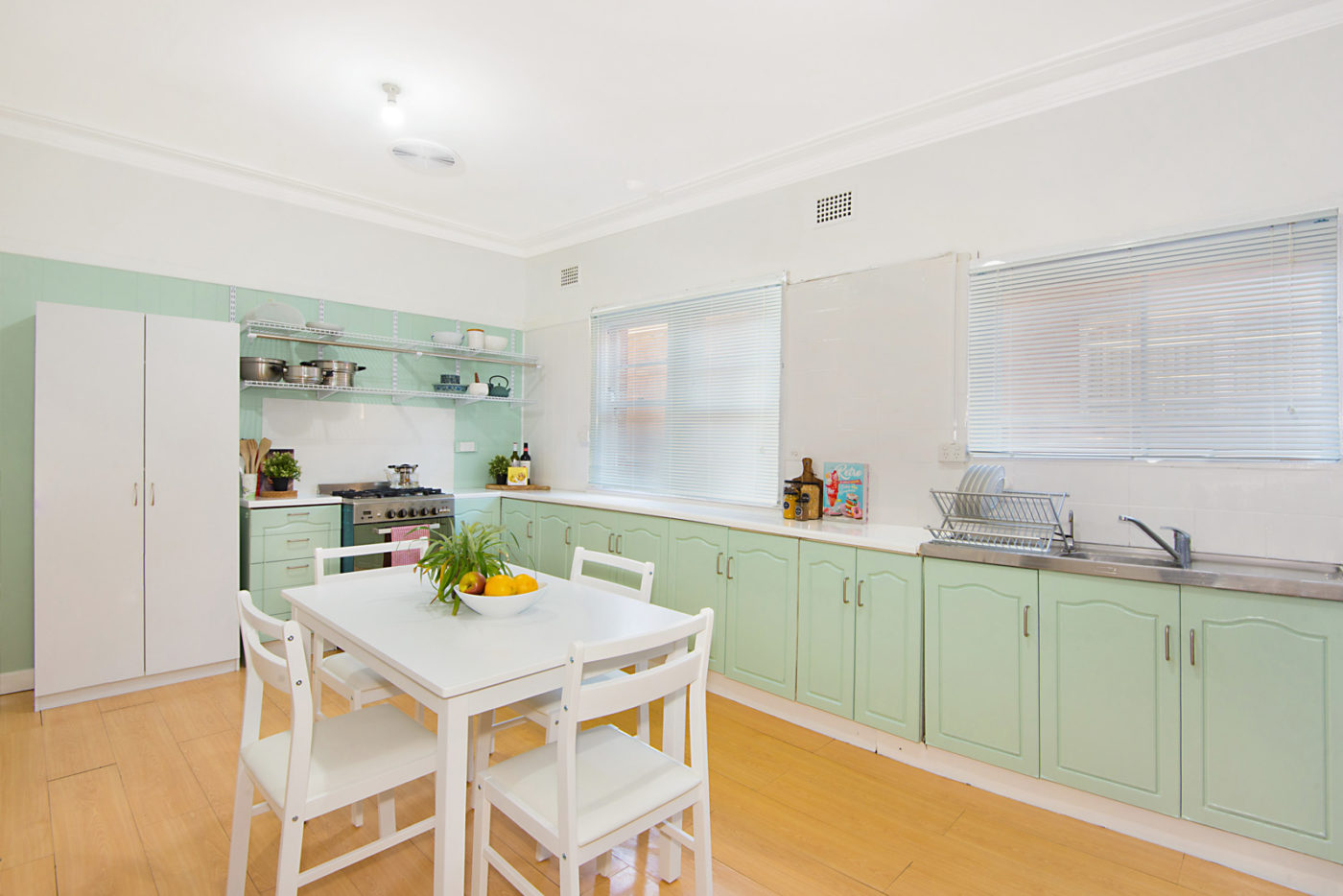 A new faCade for a golden oldie
If you really want the look of a brand new kitchen, but without the hefty price tag, a great compromise is to update your cabinetry with newly manufactured fronts. It gives you the option of choosing a contemporary material and colour, along with sleek new hardware. No one will ever guess the old cabinets lurk underneath. You'll make massive savings, compared with gutting and installing an entire new kitchen.
Many cabinetmakers can do this for you, including install. As it's a fiddly job that you want to look perfect, never attempt to fit them yourself. A new benchtop, splashback and appliances are optional, but of course, will take it to a whole new level.
You would swear this kitchen below is brand new. Wrong! It's one of my investment properties in Sydney's west and I simply used the method above to work some magic with what was there.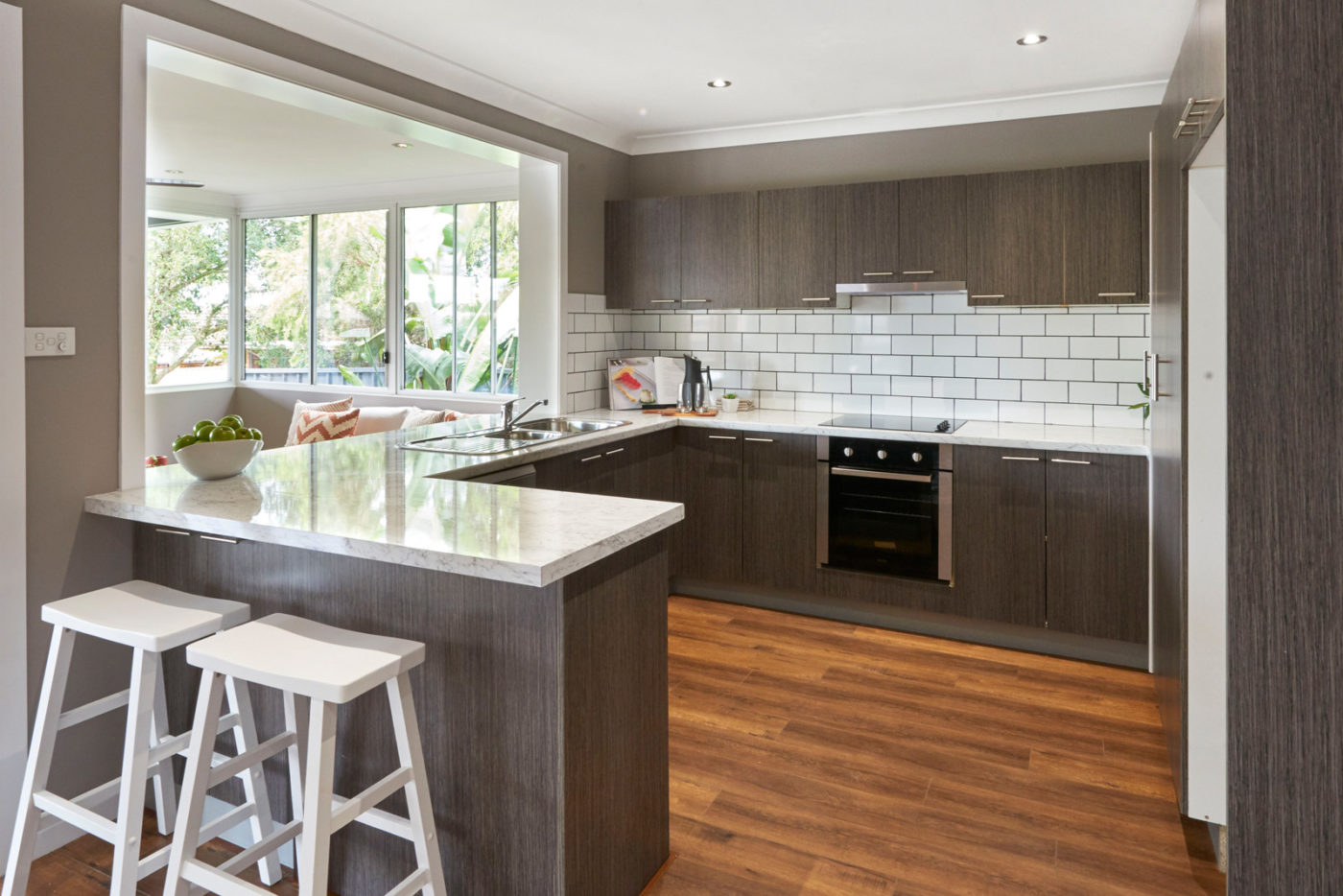 Out with the old; in with the new!
Okay! So you've decided to go for broke and get a spanking new kitchen. This is a great opportunity to improve on the original layout, perhaps add more bench space,  cabinets or open shelving, and maybe even sneak in an island or breakfast bench.
New kitchens are not cheap, by the time you factor in demolition, materials, appliances, and the multiple tradies you'll need on your team (carpenter, plumber, sparkie, etc). And your kitchen could be out of action for anything from a week to a couple of months, depending on the magnitude of the job and whether any structural work is involved.
A new kitchen starts at around $15k for something off-the-shelf that can fit into the existing layout, and with a very basic appliance package.
Start going custom-made, extra large or luxurious, and add flashy appliances…  and you can easily part with $30k plus. $60k kitchens are certainly not out of the question.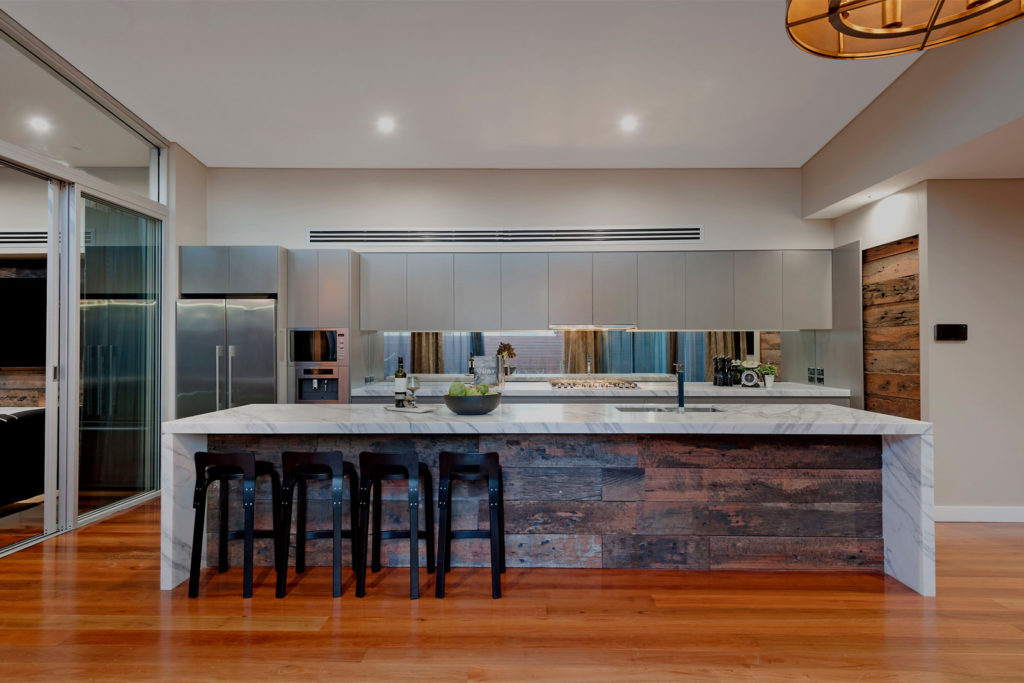 While it's tempting to leave the management of all that in the hands of a kitchen showroom or builder, who will take care of every part of the process for you, you'll pay dearly.  Expect to pay roughly double the cost of managing the renovation yourself – and resign yourself to the fact it probably also takes double the time.
Project managing your kitchen renovation can save you serious dollars, but you have to know what you're up for: it's not for the disorganised or faint-hearted.
My video below takes you through the basic steps. However, it's just a taster of what you'll receive in my soon-to-be-launched "Create Your Perfect Kitchen" course, which will arm you with all the skills and know-how you'll need to execute your perfect kitchen reno.
Want to learn how to project manage any kitchen renovation, big or small?  Register your interest  HERE for my upcoming Create Your Perfect Kitchen course to receive the earlybird offer.