6 secrets to finding good tradies
Without doubt, this is one of the topics I am most often asked about. That's because a reliable, all-round-good tradie who doesn't charge the earth is pure gold. And the cowboys are sheer hell.
I've experienced my fair share of both in 25-plus years of renovating, so I certainly appreciate the stress and frustration of dealing with a tradie who never turns up when he says he will, and overwhelmingly under-delivers when he does. And the incredible relief that comes with knowing you have a trusted tradie on site – and on side. Because that's the other side of the equation: your own communication and management skills will have a massive impact on how well the 'tradie relationship' travels.
For every nightmare story a renovator may have about a tradie experience, you can be sure that tradies have their own bank of horror stories about clients who kept changing their minds, were rude and unreasonable to deal with, constantly interfered, never paid on time, etc. It's a two-way street, so here are my tips for both finding – and keeping – good tradies.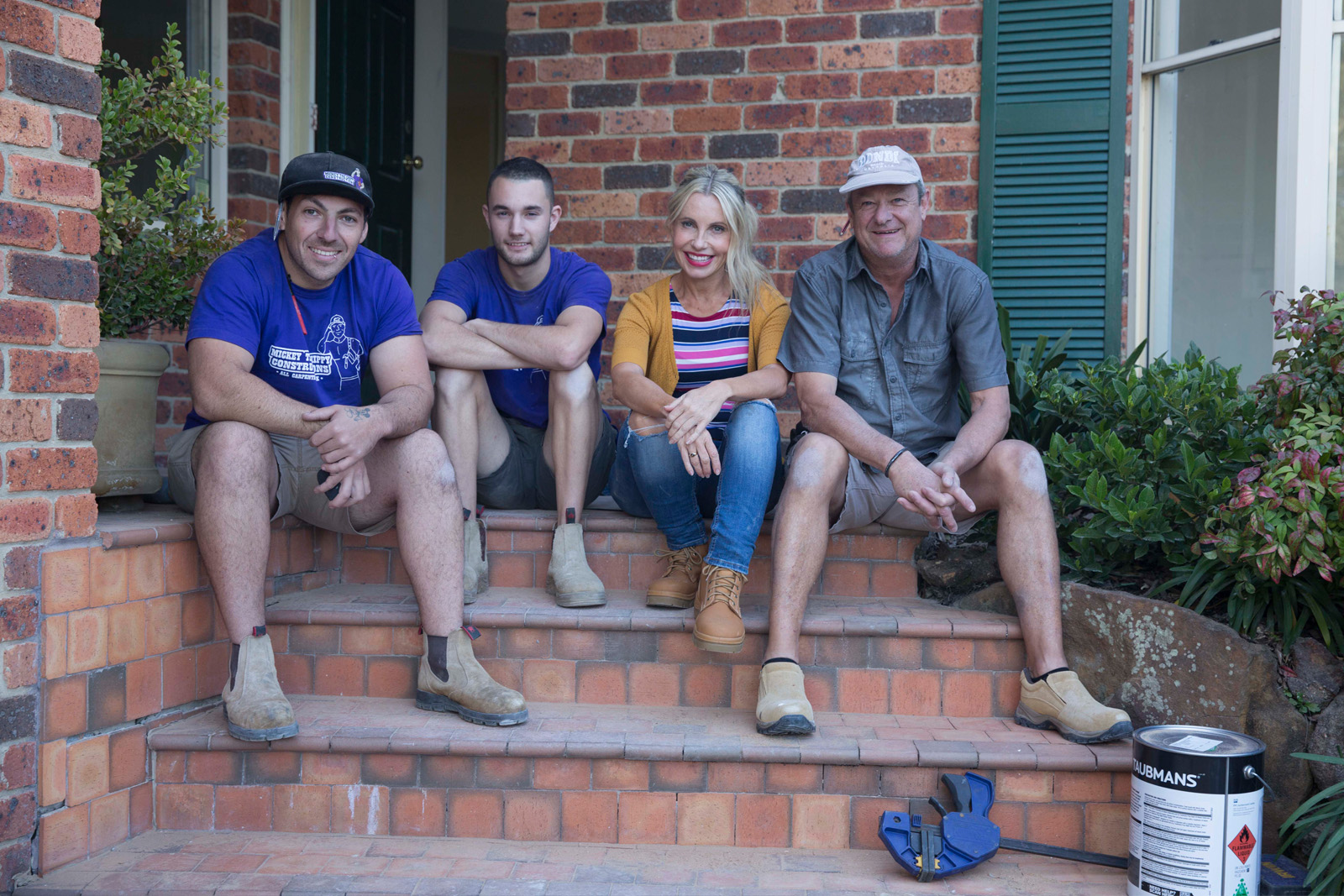 1. Tap the network
Start by asking friends, colleagues and family for their personal recommendations. That's probably the most reliable source of quality leads. Ask some pertinent questions: was the job completed in the agreed time frame? How was the quality of the work? Any negatives?  Someone whose work has been vouched for and who comes personally recommended is  more likely to want to do the right  thing by you.
2. Do some online detective work
Jump online and look up your tradie on Licensed Trades. This portal site covers all state government bodies responsible for registering the various trades, so you can enter the name of your prospective tradie and check that they are not only licensed, but hold the correct licence for the work they are doing. You may discover the licensed builder you were hoping to hire is actually only registered as a carpenter! And it's probably worth popping their company name into ASIC's website (Insolvency Notices) to see if any insolvency notices have been issued against their name.
3. Check their insurance
The bigger the job, the more due diligence checks you want to do. If you're getting someone in to hang a door, you're probably not going to be too fussed. But if you're hiring someone to install your kitchen, or paint your house, or manage your entire renovation, I recommend a few more prudent checks. Make sure they have all the necessary insurances. Public liability insurance and Home Warranty Insurance (depending on the cost of the job) are two important ones to check for. If it's a major job, do the additional check of asking the tradie if you can speak to their last client – don't bother asking for references; they're not worth the paper they're written on.
4. Get three quotes
The only true way to get a handle on what a job will cost, especially a big one, is to get at least three quotes. Sometimes there can be an absurd difference between the highest and lowest quote, for no obvious reason, in which case your middle quote is probably the best indicator. A rock-bottom quote could be a mark of desperation; a ridiculously-high one could indicate someone trying it on or perhaps just intentionally inflating the quote because they're not really interested in the job. While there may be some room for negotiation, go easy – tradies have families to feed too.
5. Get it in writing
Make sure you have everything in writing – a detailed, written contract itemising in detail all the work to be done. Should a dispute arise, you want all the agreed terms and conditions there in black and white. And always go for a fixed price contract. Don't create an incentive for tradies to stretch out a job because you're paying an hourly or daily rate. Maybe even write into the contract a bonus that will be paid if the project is completed ahead of time.
6. Now for your own etiquette
So, let's say you've found a really great builder, or chippie, or sparkie that you want to hang onto –  this is where you need to keep up your side of  the bargain.
Always pay them promptly. Be firm, but fair, in all dealings. And don't keep changing your mind – you won't just drive your tradies mad; it will end up costing you a lot more money and time than necessary. Do all the necessary research and planning before you get quotes, so it's crystal clear in your mind what you want.
How to spot a dodgy tradie
Doesn't turn up when he says he will
Is reluctant to give you names of past clients when you ask for references
Can't produce proof of the necessary insurances or licences
You're unable to find their name on the government website of registered tradies
Pressures you to pay in cash or pay upfront for work
Want to learn more? Register for a  FREE 2.5 Hour Property Masterclass  near you or check out more tips and tricks on how I completed the two most key rooms in any property: