Cherie's St. Clair Renovation
Belinda and Frank describe their eight person family as "yours, mine and ours". The couple bought their family home four years ago and so far they have renovated the bathroom, ensuite as well as making some other small cosmetic changes to other parts of the house. Belinda and Frank realise that their kitchen needs a complete overhaul to meet the needs of this family of eight, but unfortunately they don't have the capital to do this. As such, they've asked for the help of Cherie Barber, who will hopefully be able to offer some advice to this couple and help spruce up their tired looking kitchen. Hopefully Cherie is able to help this family meet their needs on a very small budget.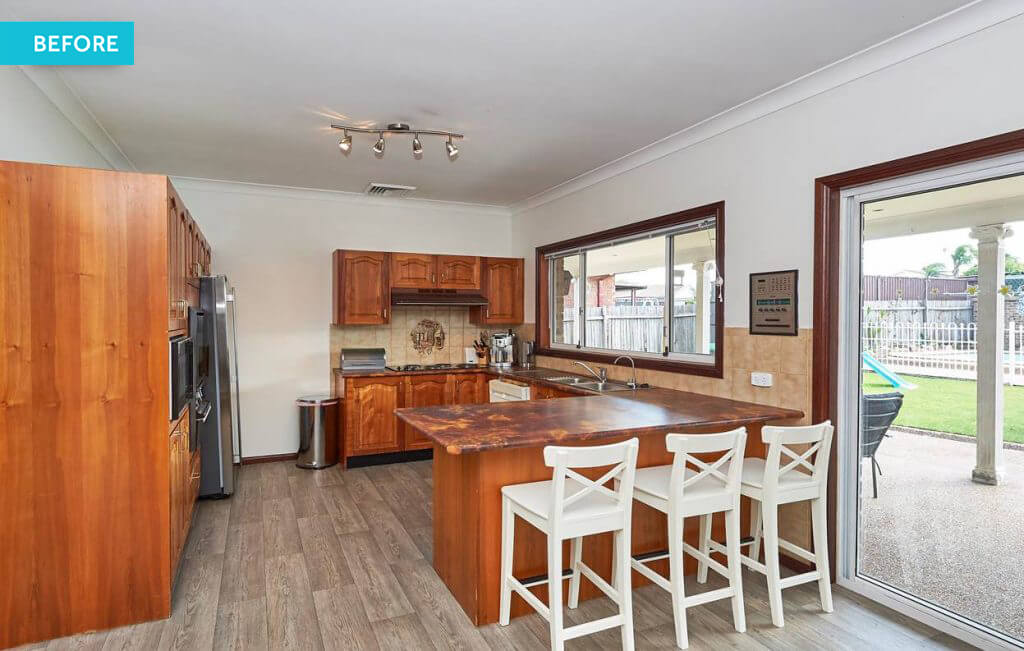 RENOVATION STRATEGY:
Cherie's renovation strategy was to create a more modern looking kitchen whilst meeting the needs of this large family by creating more space. The works included:
Move existing kitchen cabinetry into different positions to create a more functional layout.
Modify existing kitchen cabinetry to fit the new layout including new decorative trims.
Create a new large pantry (as no pantry previously in the kitchen).
Install new benchtop in sections.
Install new kitchen appliances.
Install new feature splashback.
Cosmetically refresh all existing kitchen cabinets and bench tops.
Install new window finishings.
BUDGET:
Property Value (Before Renovation): $750,000.00
Renovation Spend Total: $4,091.20
Renovation Timeframe: 5 days
Property Breakeven Point: $754,091.20
Property Value (After Renovation): $765,000.00
Gross Profit Margin: $10,908.80