Ex Dept. of Housing Property Transformed Into A Winner
Student Name & Background
Anne-Marie, 52 years old, married to Stuart for 30 years. Lives in south-west Sydney, a full-time renovator for over 3 years. Has 4 renovations under her belt, not a beginner but wouldn't say she's a seasoned renovator as there's always something new to learn from each reno. 
Which region was the property located?
South-West Sydney (NSW).
Did you have a strategy when you bought the property & if so, what was it?
This was a flip project with a strategy to "Renovate for Profit".
The key was to buy a property at the right price, add value to it & earn an income from its sale.
What is the background to your project?
We came across it whilst looking for other listings. It was an ex-Dept of Housing property going to auction & I had a feeling I could pick it up for a great price as we were 6-months into COVID (at that point) & not many people were out buying property at the time.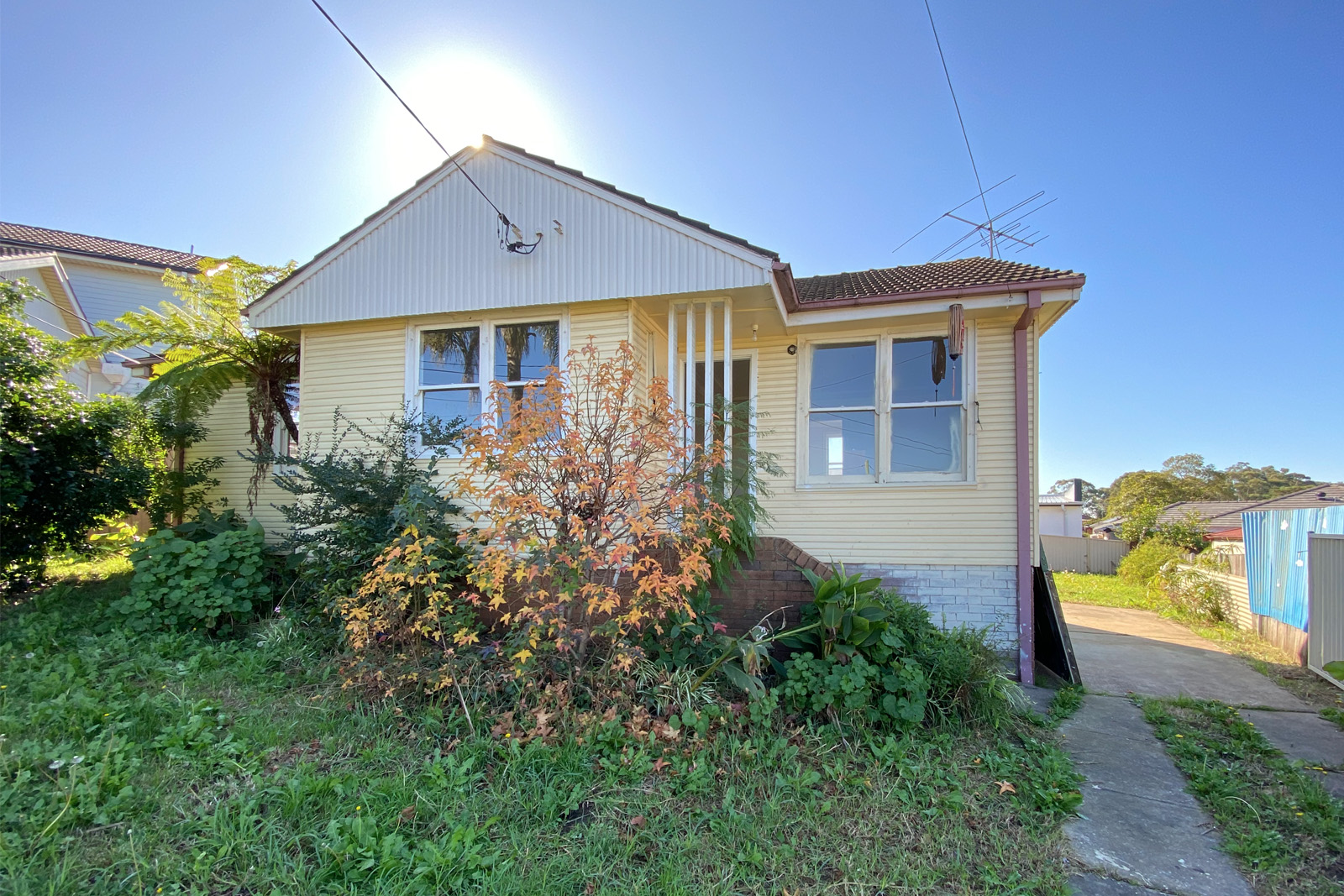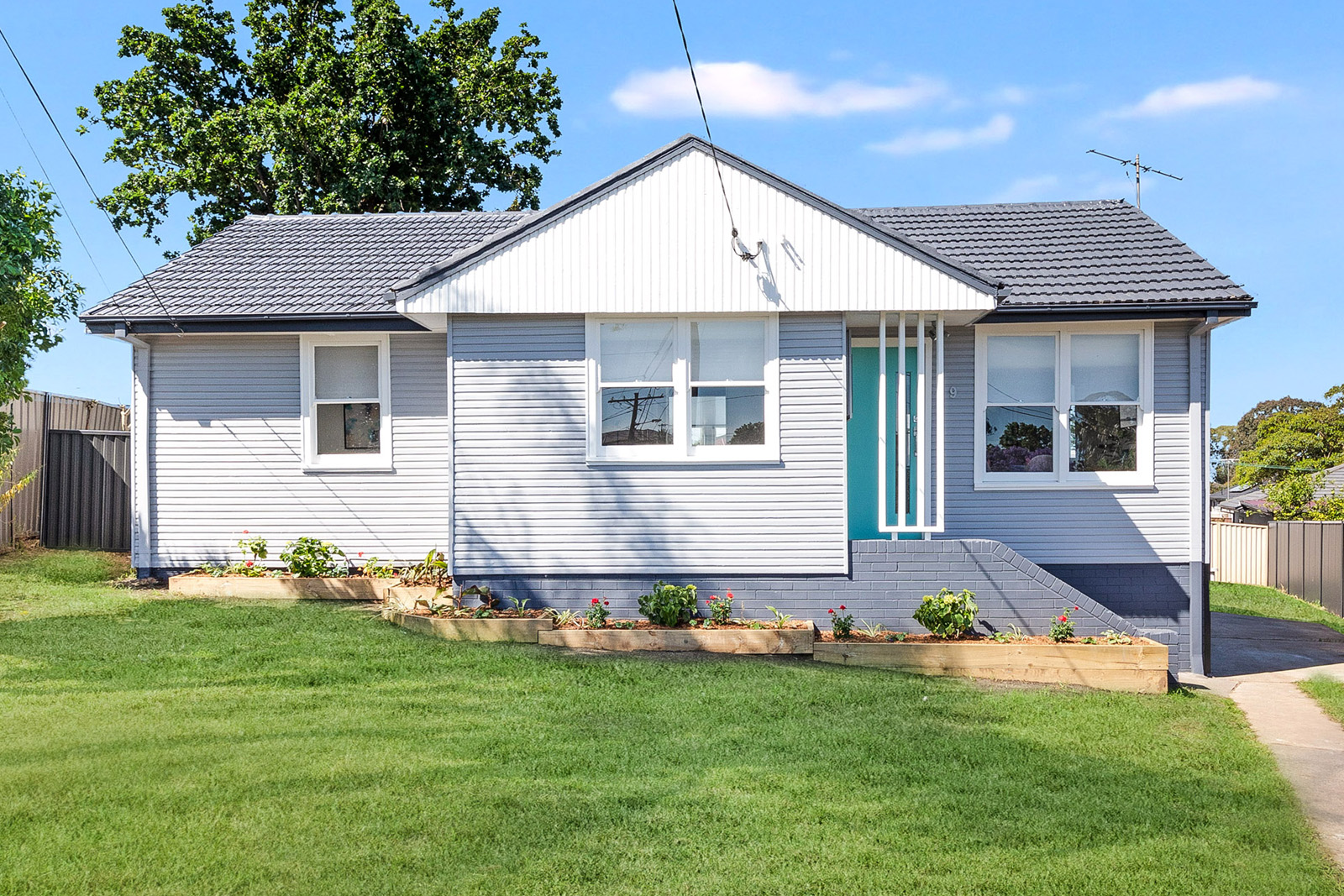 What attracted you to the property?
I knew when I saw the property that I could definitely add value to it. Whilst it was fairly damaged and neglected, it had good bones & was in a great location. It ticked a lot of boxes.
Tell us about your renovation. How did it go?
It was a lot of hard work. A lot of elbow grease, patience & perseverance, not to mention blood, sweat & tears went into it. We were still in the middle of another reno when we bought this one so I had to manage both for a couple of months. It did feel a couple of times that we would take 1 step forward & then 2 steps backwards.
Due to the age of the home & state of disrepair, it took a bit longer to strip it all back & put it all back together again. At times it felt like it would never end however we knew what we wanted to achieve & knew it was possible.
We made the communal areas more open plan with the kitchen, dining & lounge areas by removing a wall. Completely redid the kitchen. Got professionals in to remove the asbestos sheeting from the bathroom & laundry and redesigned those areas to make them more usable. I had my vision board set early on so knew the colours, look & feel I was going for which made selecting tiles, flooring, kitchen & bathroom items so much easier.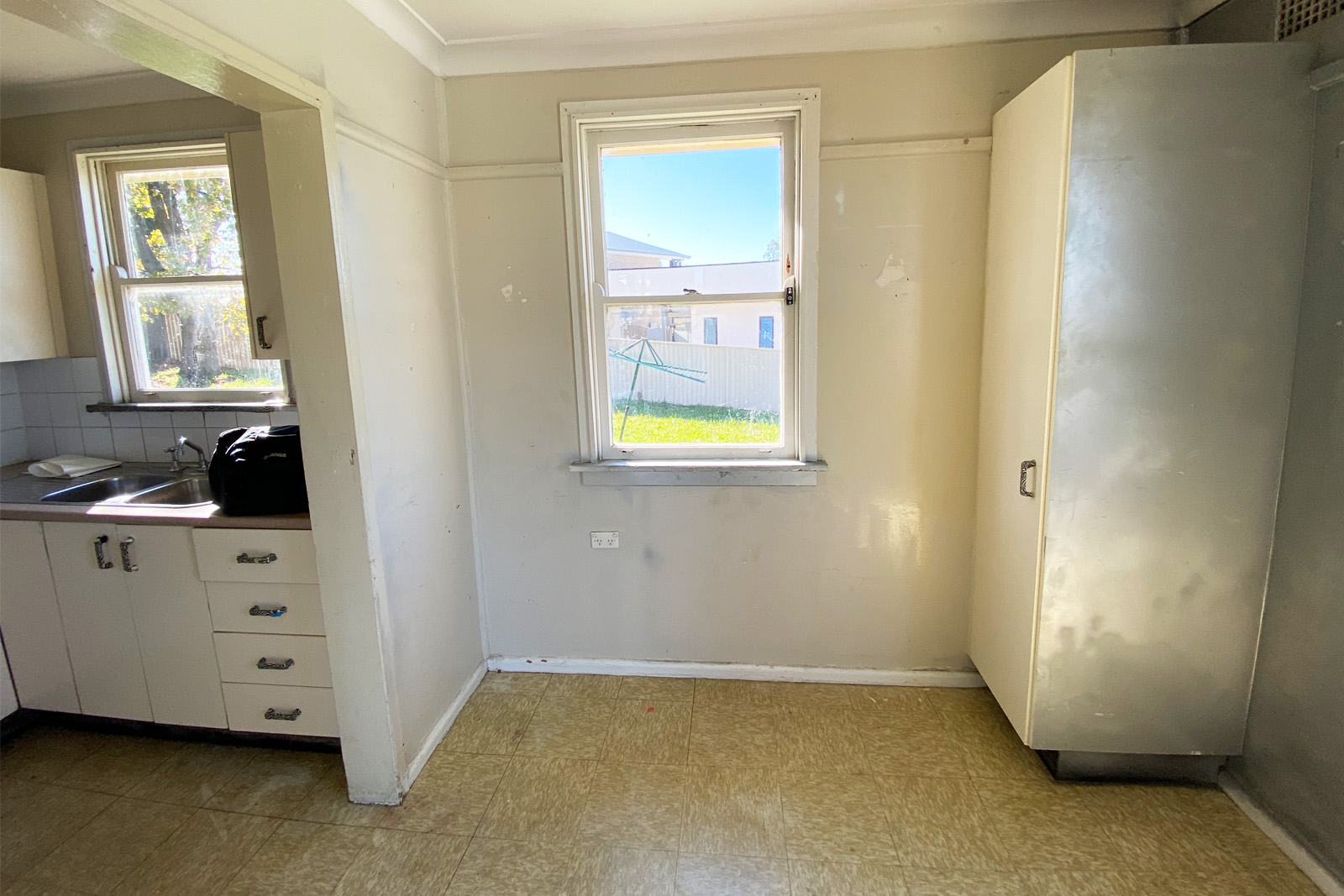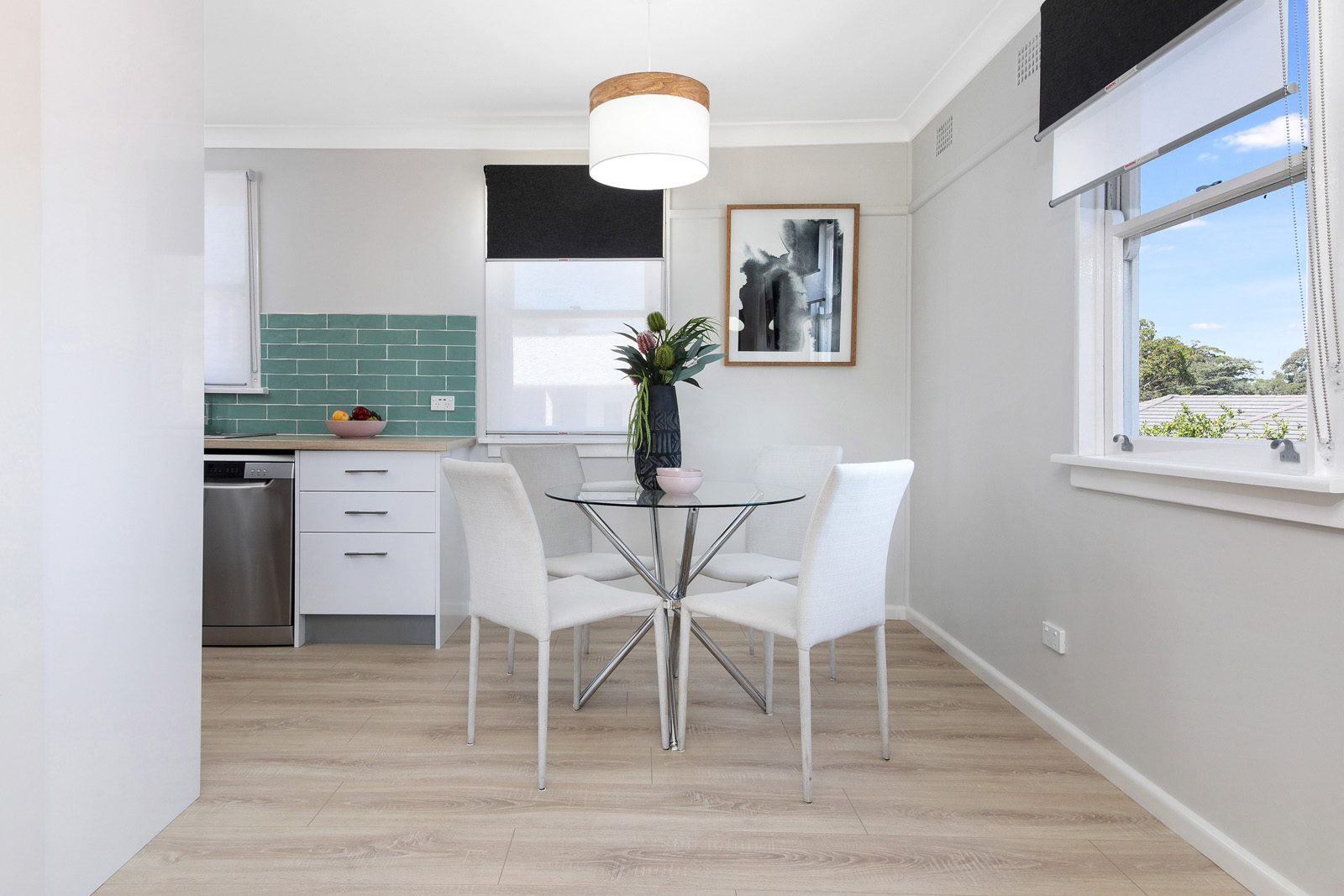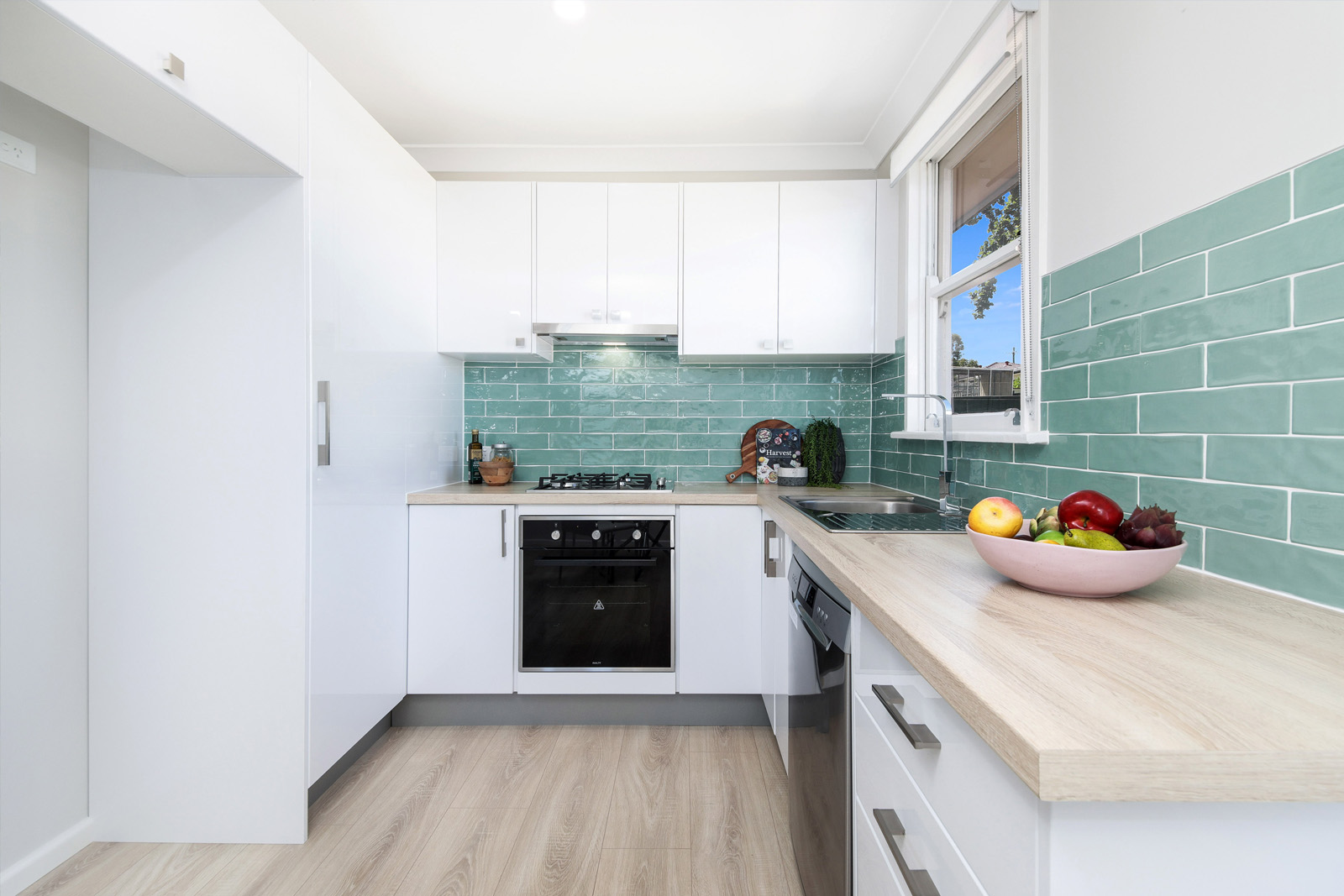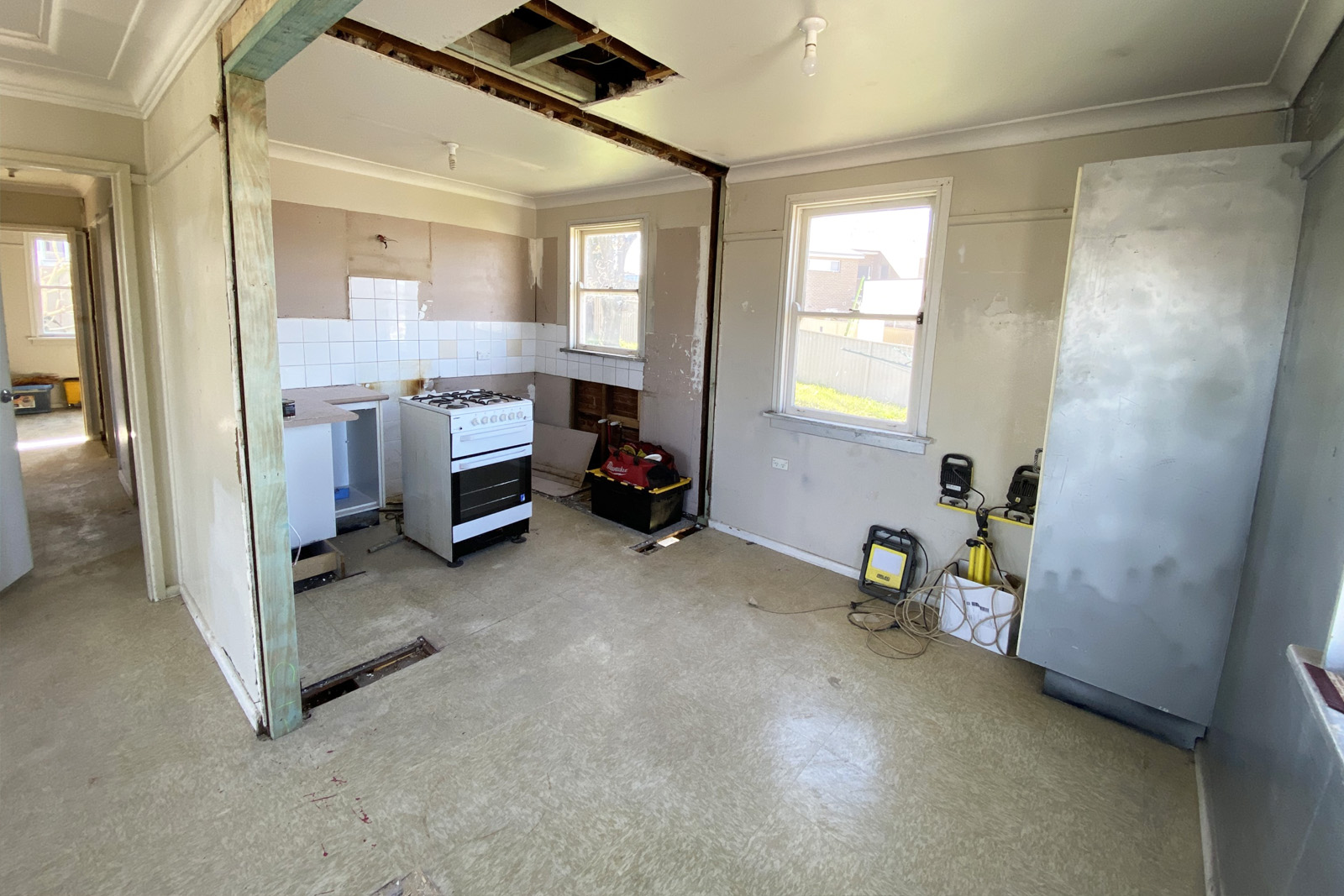 What were the highlights of your project?
Creating the back deck was a major highlight. I had a vision of what I wanted & it turned out better in real life. Another highlight was the bathroom & laundry. I had quite a small space to work with, but I think both turned out awesome.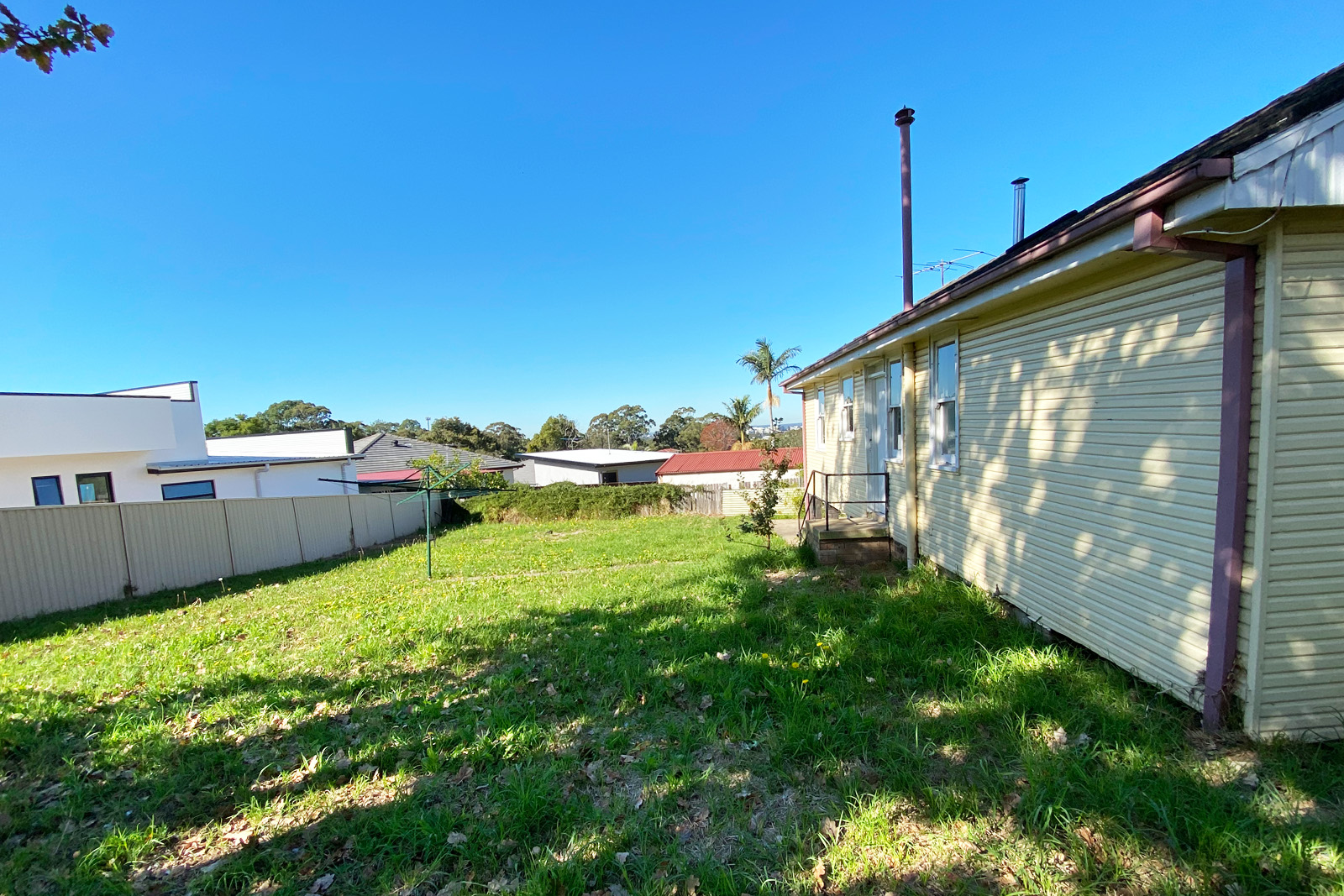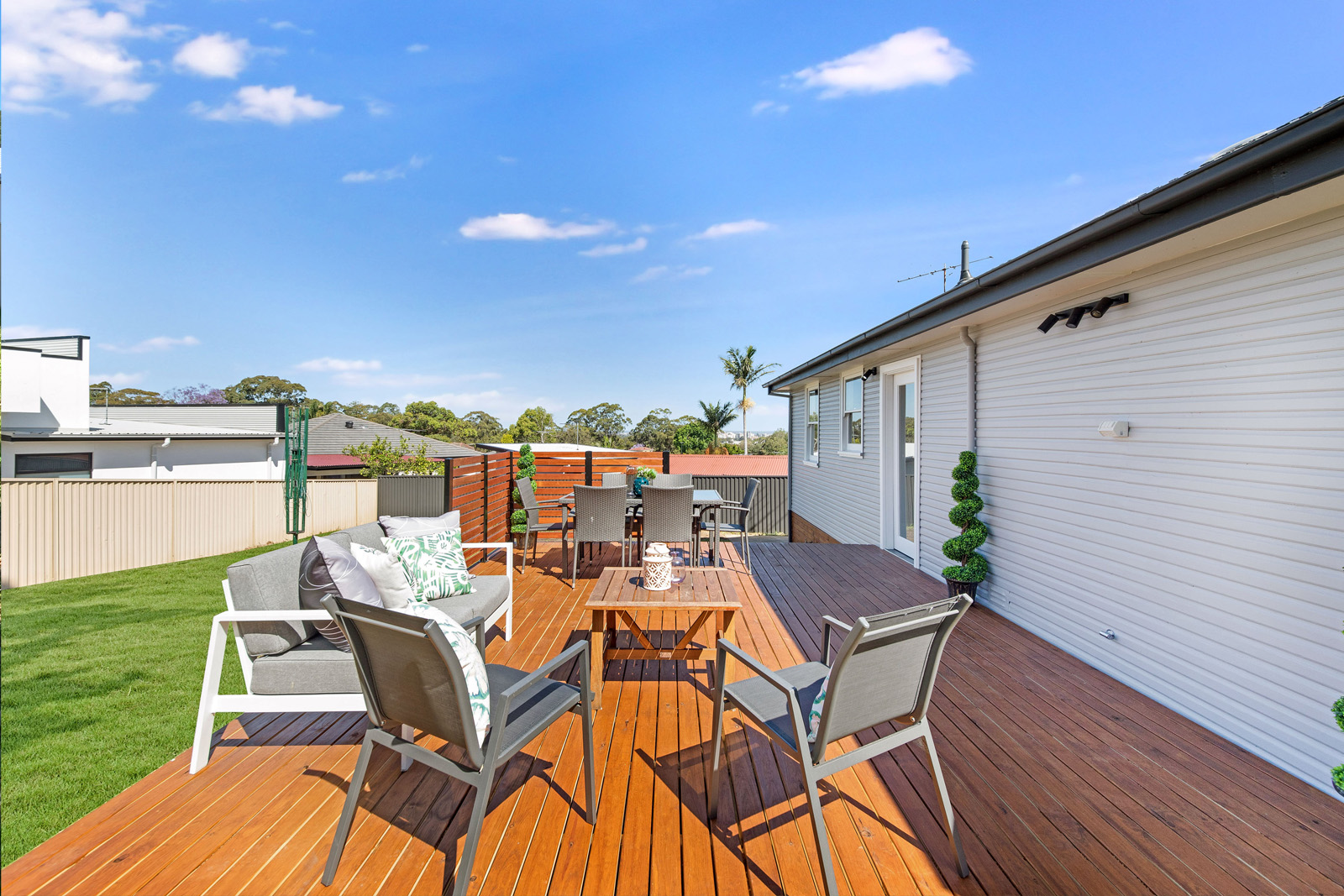 What were your biggest challenges with the project?
Having to fix the sewerage plumbing (ate up my contingency funds on day 1!) so I then had to keep the budget tight throughout the rest of the project. We had to get the weatherboard timber cladding custom made to match the existing cladding due to the age of the home (it's not available off the shelf anymore).
Also, the mental & physical aspects of a reno… after a while you start to suffer from decision fatigue, but you just have to keep reminding yourself of your end goal.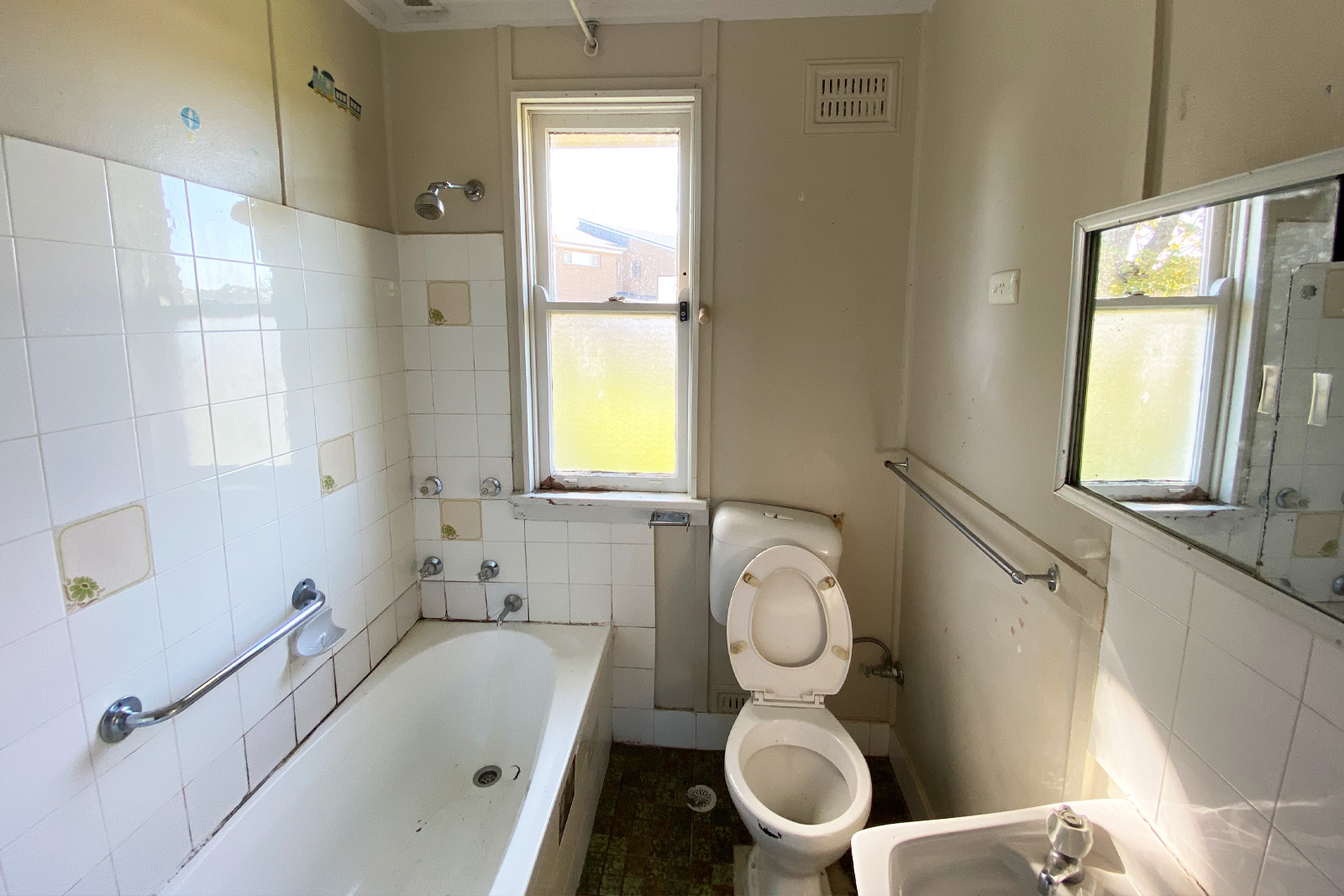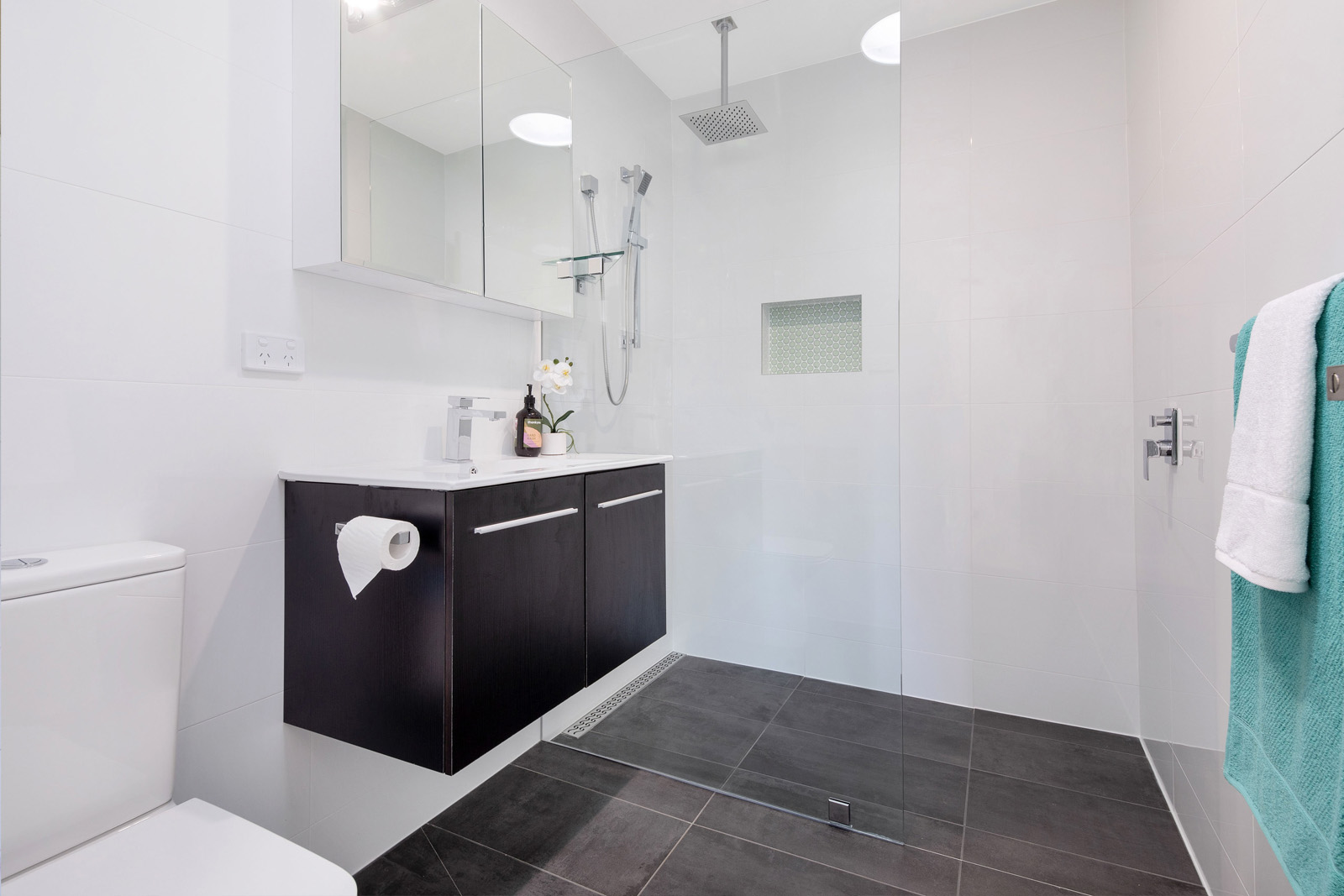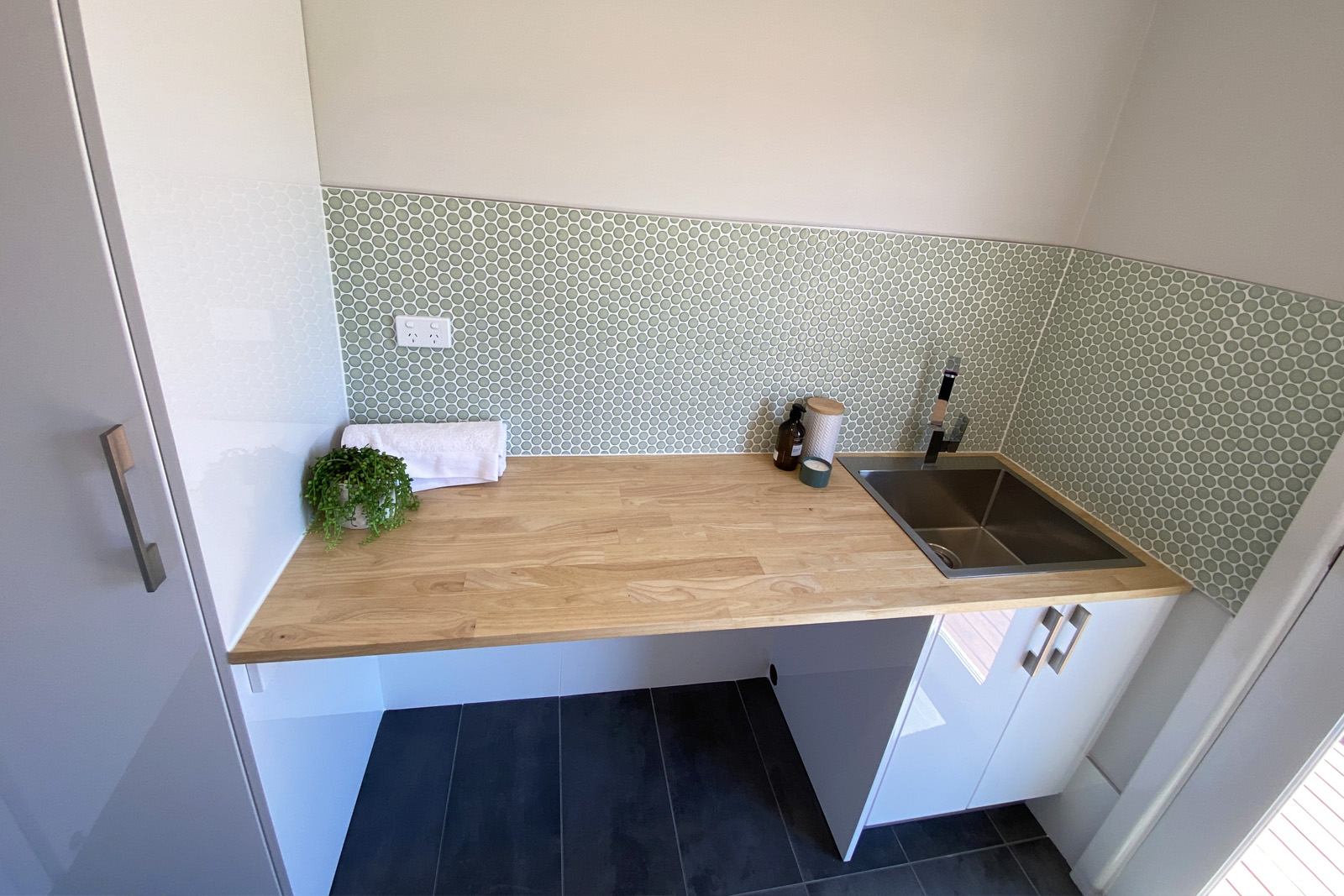 How long did the project take to complete?
The actual renovation took 112 days or 145 days with resale & then settlement time factored in.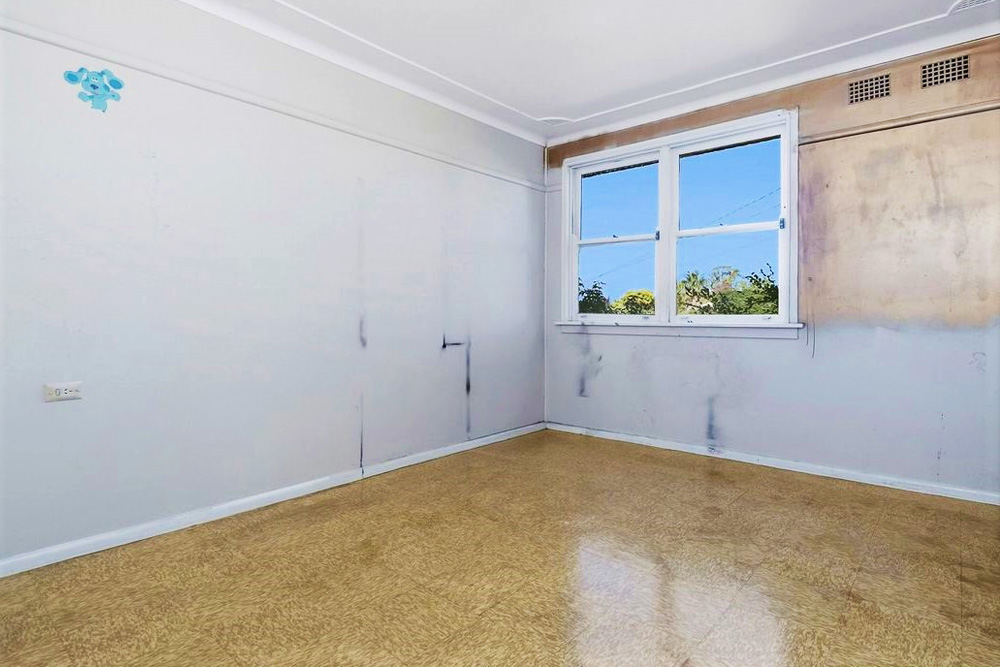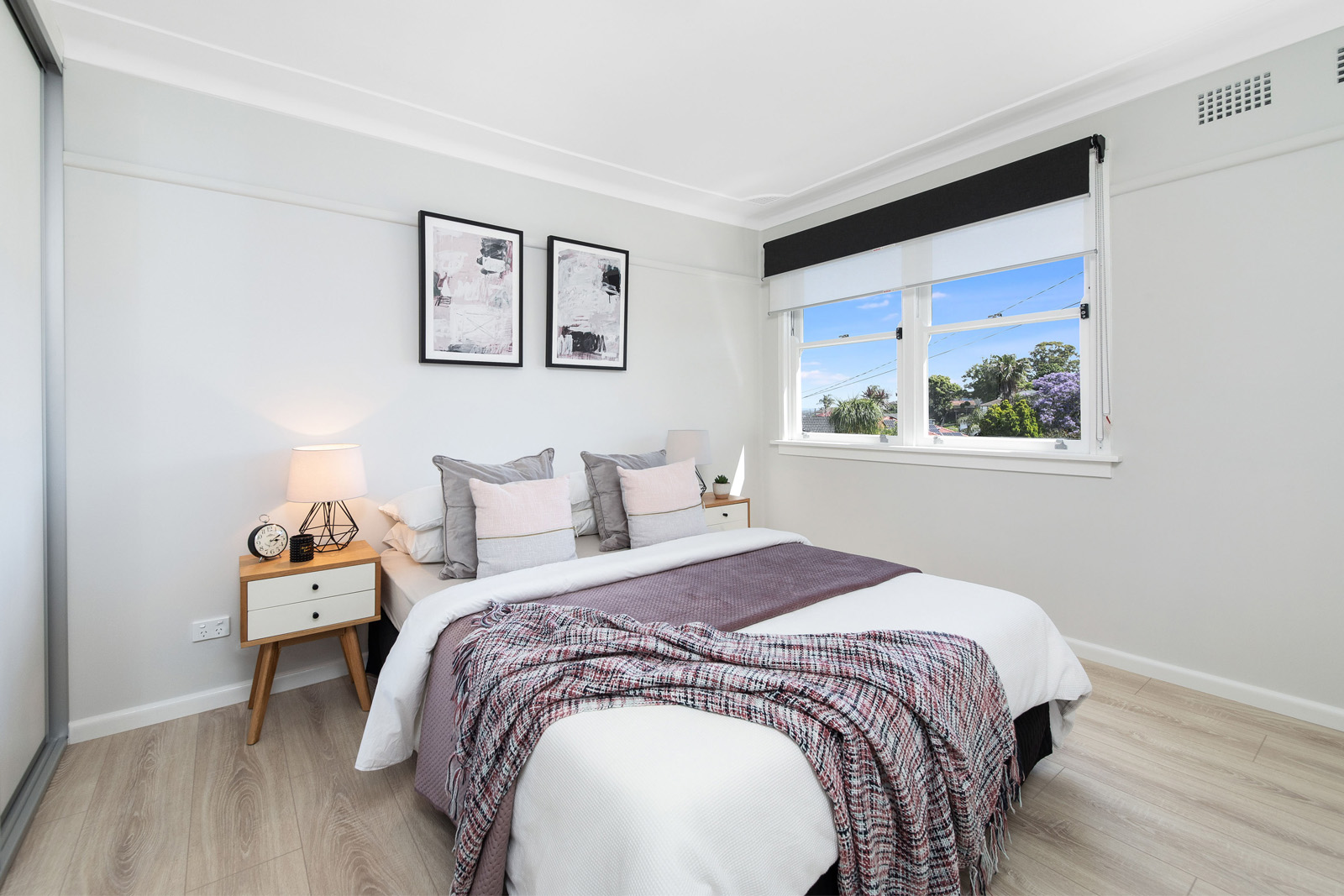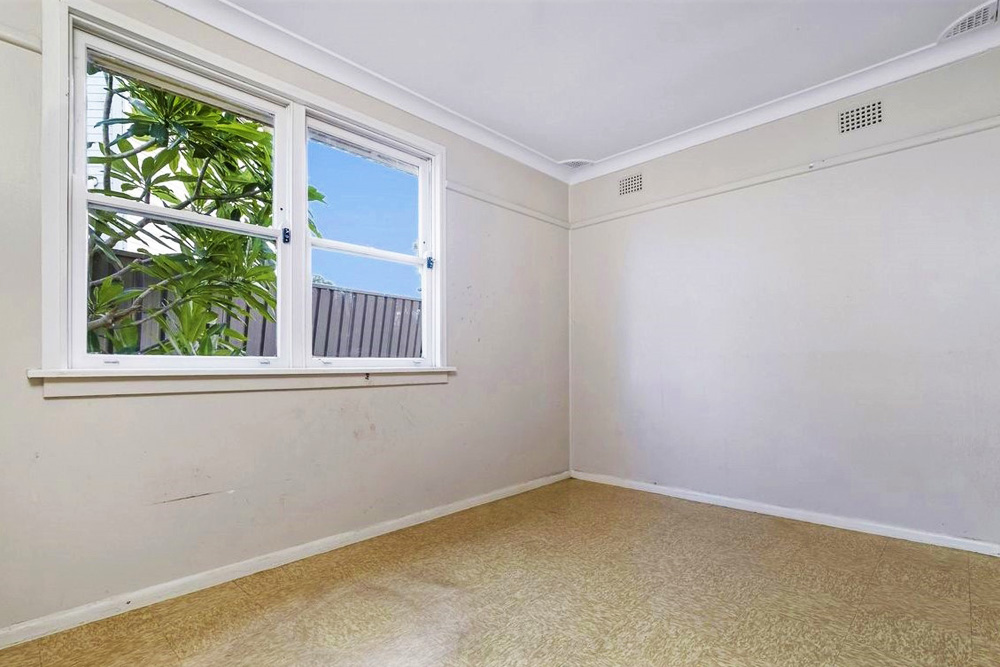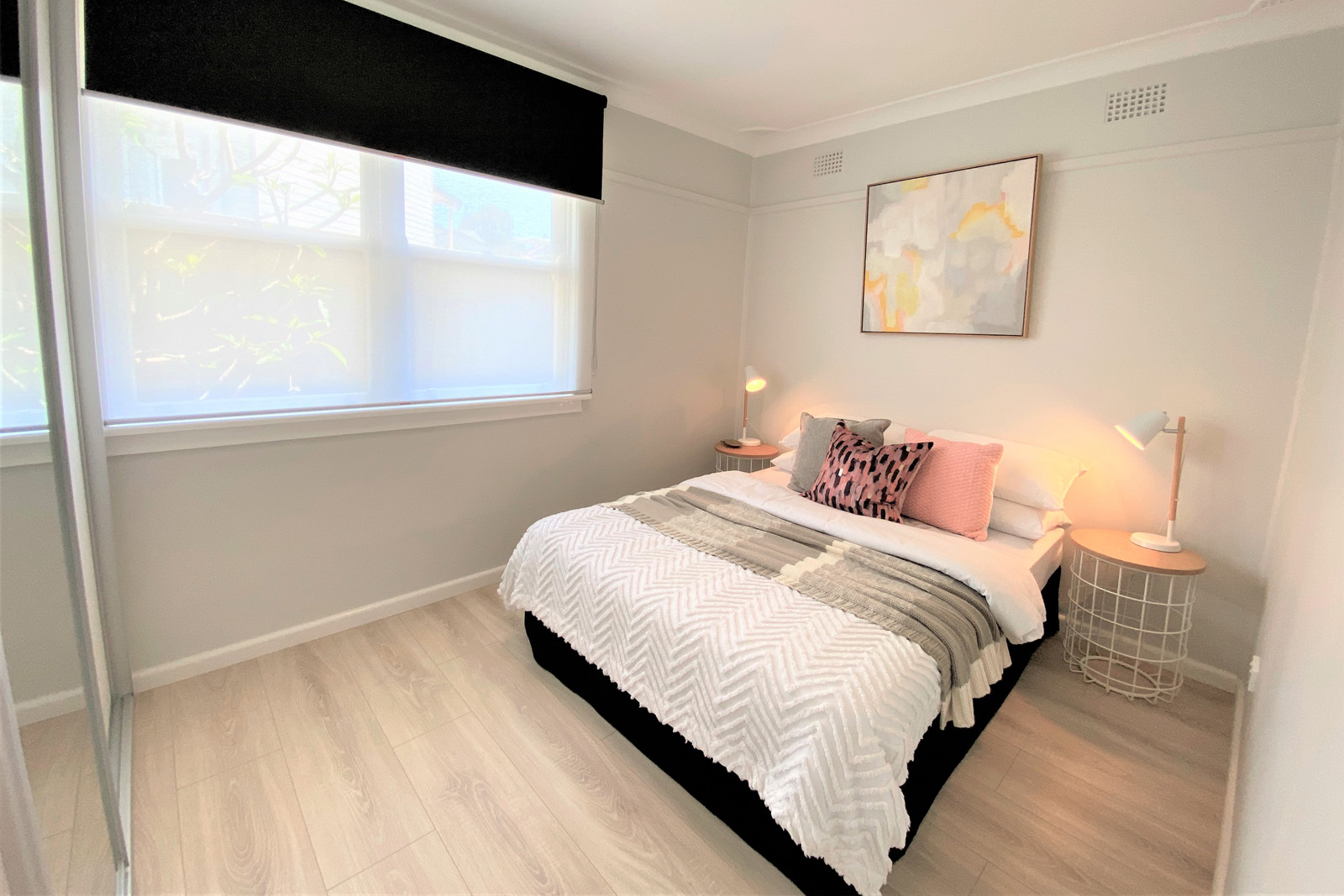 Was it a profitable exercise for you?
Most definitely. This reno turned out better than expected and returned a higher profit than forecast – partly due to the quickly shifting market at that time (& even with the increase in my reno budget). It just proves that by being an area expert, knowing your numbers, planning & budgeting well and making smart decisions (even with hiccups along the way) you can renovate for a profit.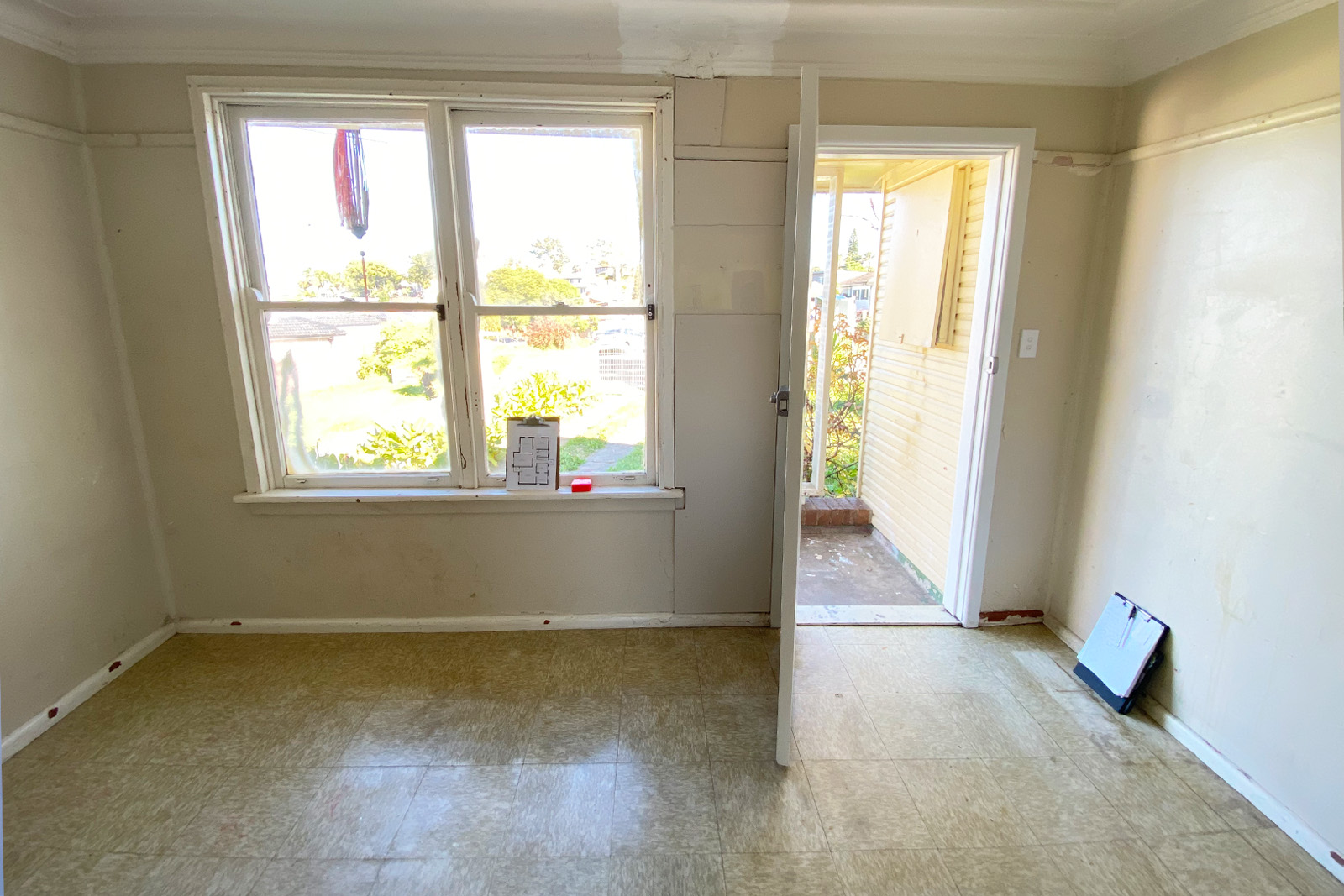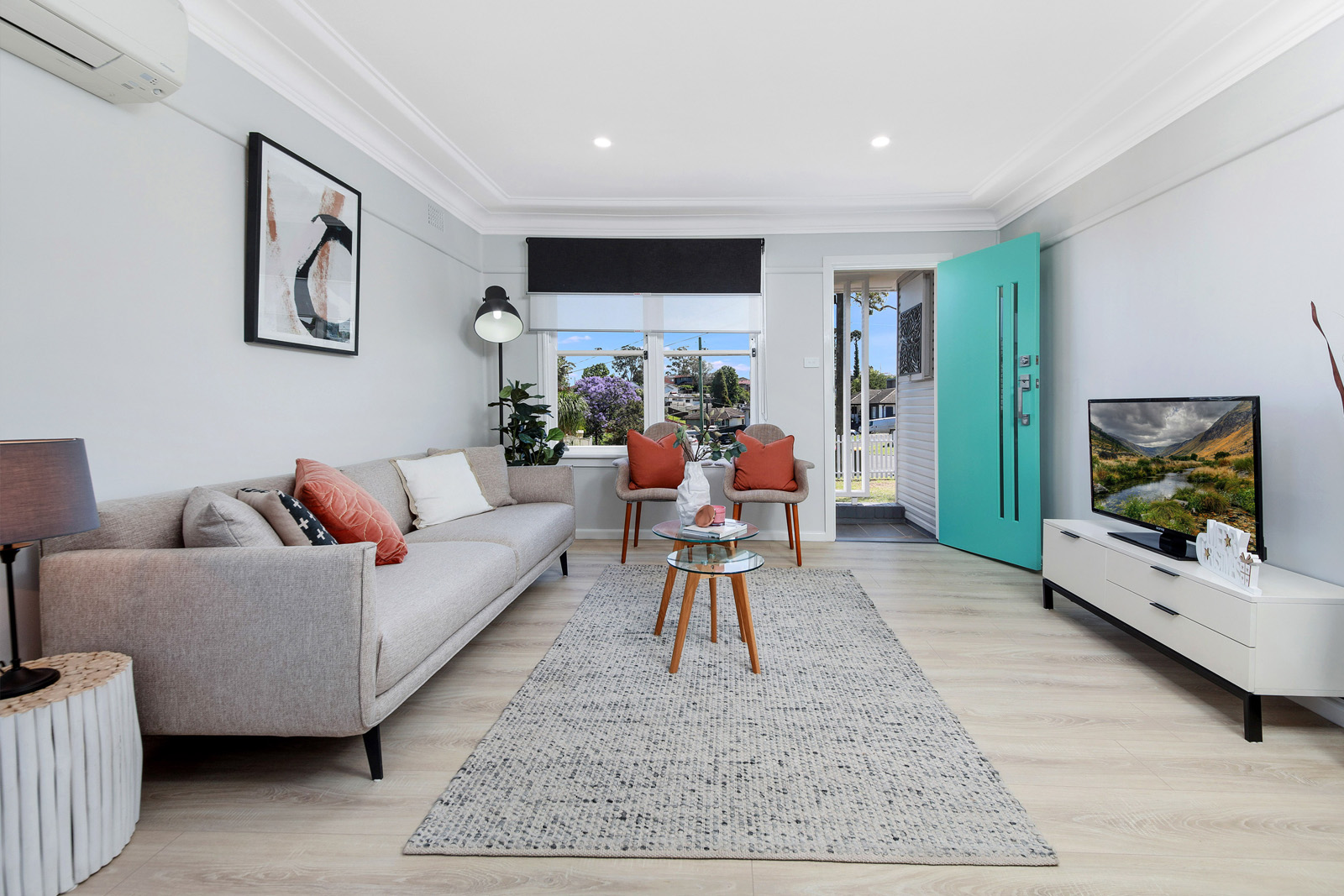 How did the Cosmetic Renovations For Profit course help you in this renovation?
The RFP course helped in colour selection, communicating scope of works to tradies and giving you a clear sequence of steps to follow. The trade discounts are also a big help including the Bunnings PowerPass savings you get. 
What is the best thing from the course that you implemented in your project?
Whilst the discounts & templates are a huge help in doing a renovation, I think the best thing for me was realising the mental attitude one needs to do renovating as a business. I'm a perfectionist & can easily get caught up in trying to make everything perfect, which is never going to happen when you're renovating 60+ year old homes. I always remember what Cherie taught us – "Is it better than before?". This really helped me to stop obsessing & keep moving on.
Did you use RFP's Home SuperSaver group & if so, how much money do you think you saved?
I love my Bunnings PowerPass card. I've saved up to 35% on paint & painting accessories. Kaboodle kitchens 18% discount on average. When you're working on a tight budget, every little bit helps.
Would you do it all over again, & if so, what would you do differently?
Yes definitely. One thing I'd do differently is to just replace the badly cracked old "horsehair" gyprock rather than trying to repair it. Ditto with the old wooden sash windows – replace rather than repair them.
Do you have any further reno plans / What is your next move?
We are continually looking for the next flipper & hopefully moving onto small developments if the right property comes along.