The 5 Keys To Creating A Stylish Man Cave.
Man caves can cop a bad rap. Commonly cringed by interior designers around the globe & generally thought of as a dingy room where "guys hide away" to go do "guy things", away from the prying eyes of others. In all reality, the concept of a man cave couldn't be anything further. It's come a long way & is now a modern-day space for all the beautiful men in our lives to just have a place they can be themselves, get some much-needed me-time, indulge in their favourite hobbies & generally, just veg out. It's also a great point of difference if you're styling your place for Airbnb!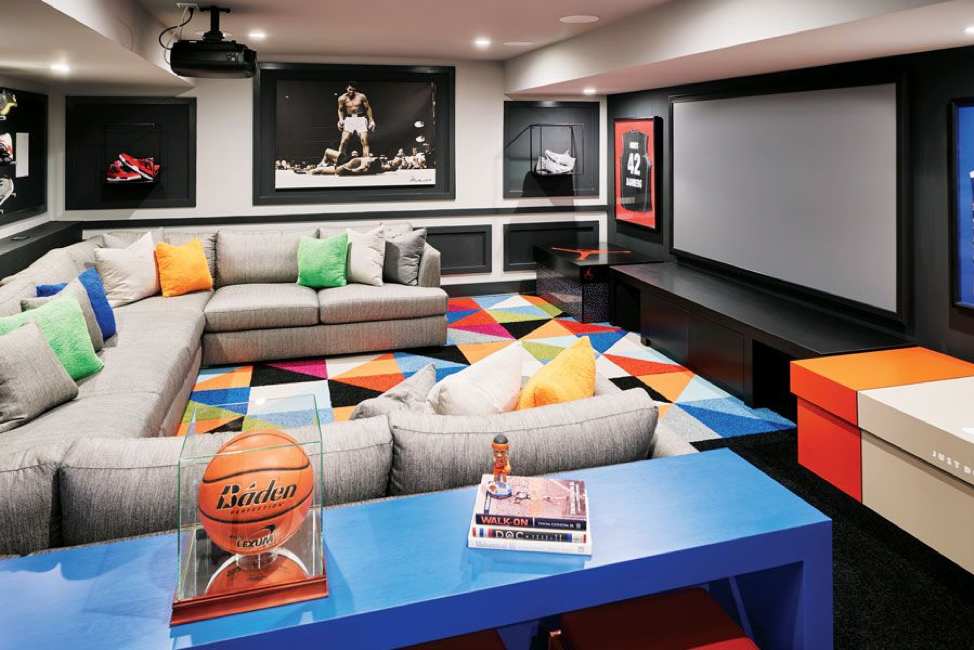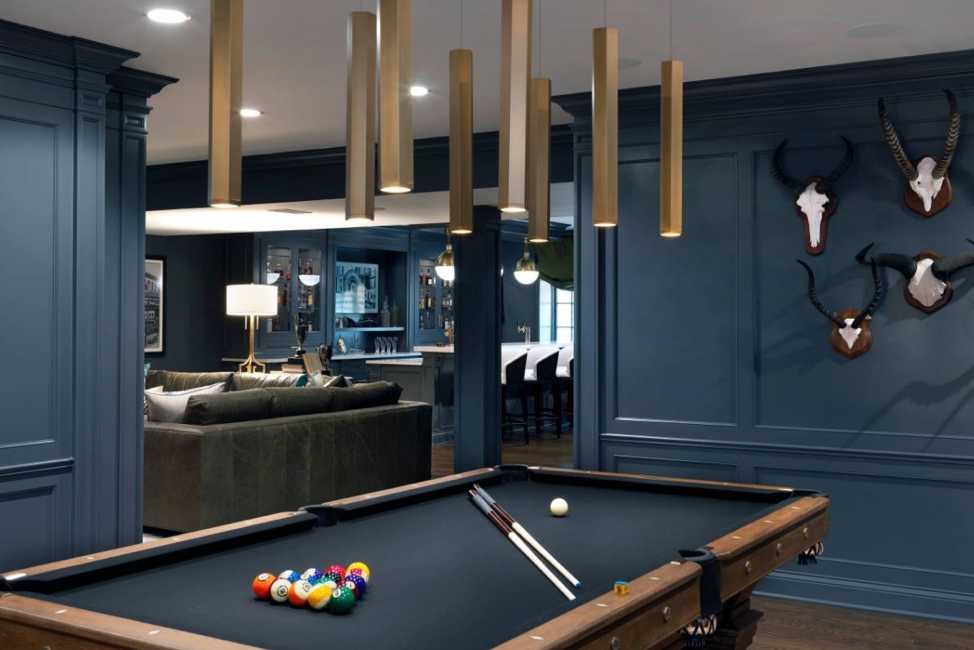 The internet is full of millions of articles on how you can create a gorgeous kitchen, bathroom, bedrooms & the like. But what I've come to discover is that not a terrible lot exists on how to create a stylish man cave. So, in this week's blog, I'm dedicating it to all our male friends out there because in all reality, they deserve an amazing space too.
So, how does one create a stylish, exciting man cave that's not just a dusty old shed or some weird space down in the basement? Start by asking yourself the following 5 questions:
WHAT PURPOSE IS YOUR MAN CAVE SERVING?
Like any room of the house, you need to decide what the purpose of the space is. Is it a space for sitting back with a beer & watching the footy? How about playing video games? Working out? A place simply to gather with your mates?  If you let the purpose of the room stray, your man cave can quickly become nothing more than a junk room for all the stuff you aren't allowed to leave around the rest of the house.
Deciding on the purpose of the room will also help you narrow down the general style of the space. If it's a place to watch sport, it will become a sports inspired room. If it's a room for reading, it will take on a very different twist, likely more formal in nature.
Thinking about the purpose of the room should be done right up front. What we also know is that man caves can get noisy at times. Visualise a bunch of fellas watching their favourite footy team about to score a try or goal. That means you might need to consider some acoustics in the space before you deck it out. If you've got concrete or timber floors, layering in some rugs will help absorb some of the sound.
WHERE ARE YOU PUTTING YOUR MAN CAVE?
Once you know what you want to do in your space, you've gotta figure out where it's going to go.
Ideally, many man caves look to be located away from the general areas of the house. That can often mean looking to the outdoors first. A granny flat or cabin type structure can be a great option if you've got the room to erect one in your backyard & the funds to invest. It creates a totally separate space off the main dwelling, allowing for distinct zones of who spends time where.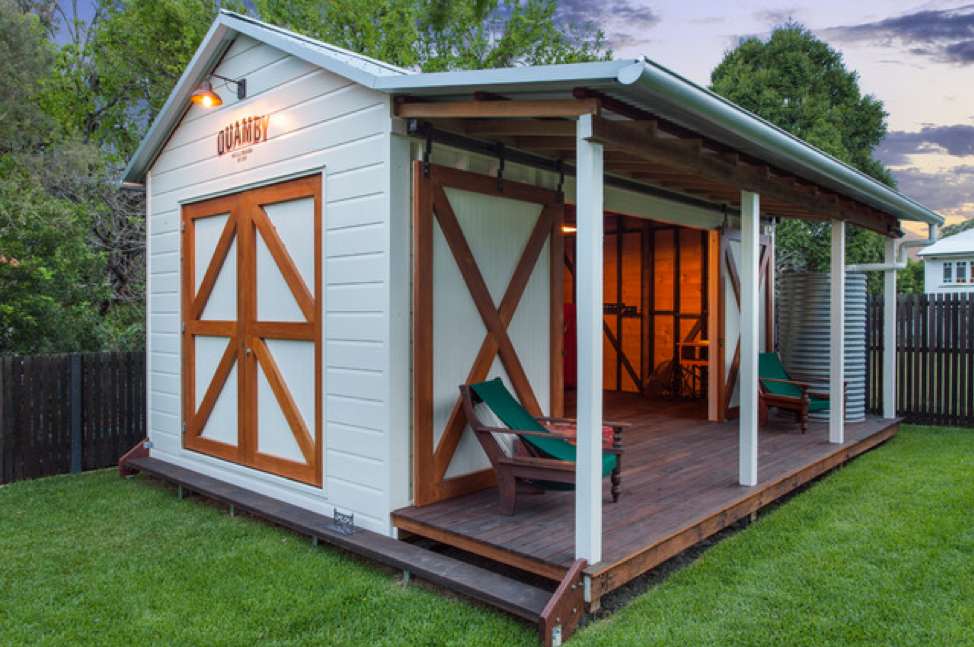 If your budget doesn't extend that far, look to utilise existing space you have. Plenty of man caves have seen garages, basements or spare rooms converted.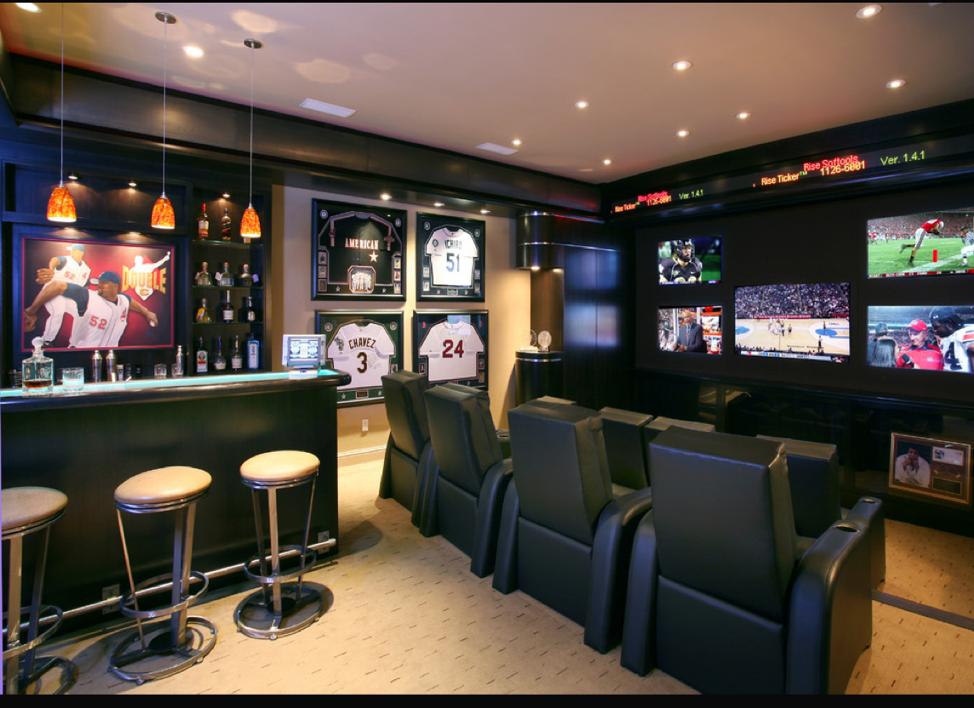 If neither of these are viable options, plenty of inspirational man caves have been created out of the humble old garden shed that's been super pimped up!
If space is tight, don't shy away from your deck or patio which can be easily transformed into the perfect outdoors area with a decent sized BBQ & a bar fridge. Go full ham and add a pizza oven & an outdoor TV! It's better than nothing!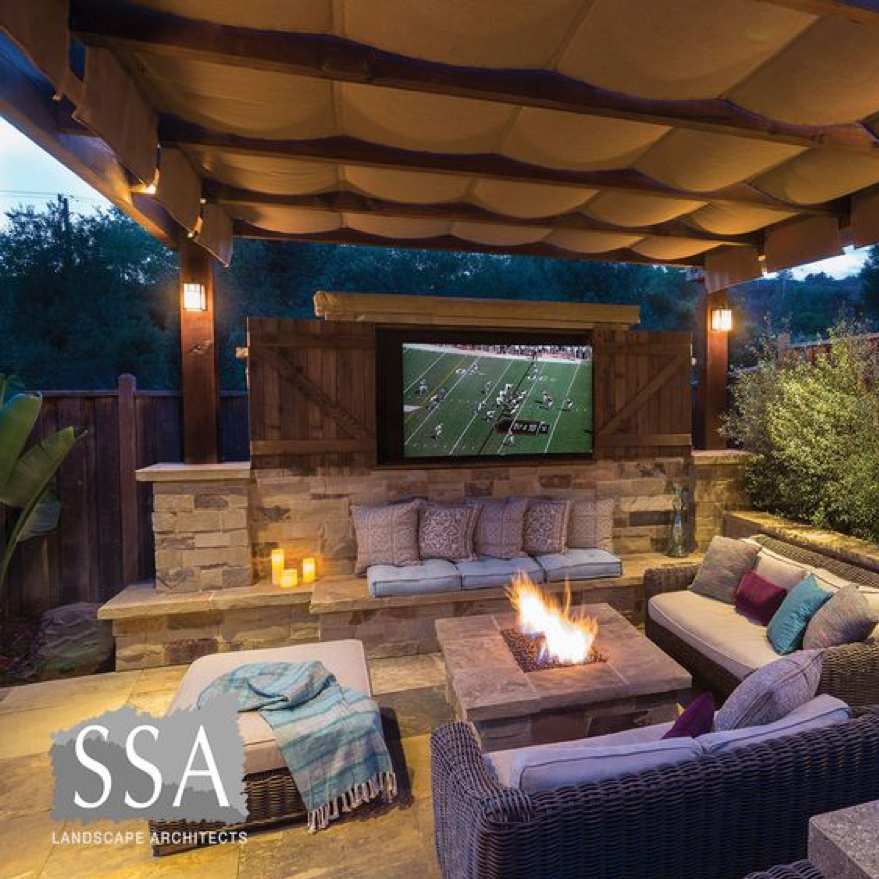 IS THERE A THEME & WHAT WILL THAT LOOK LIKE?
The best way to avoid your man cave looking like a hotch potch of ideas is to create a theme for your space. That might be taking cues from the footy, music, movies, anything really that connects you to your hobbies & interests.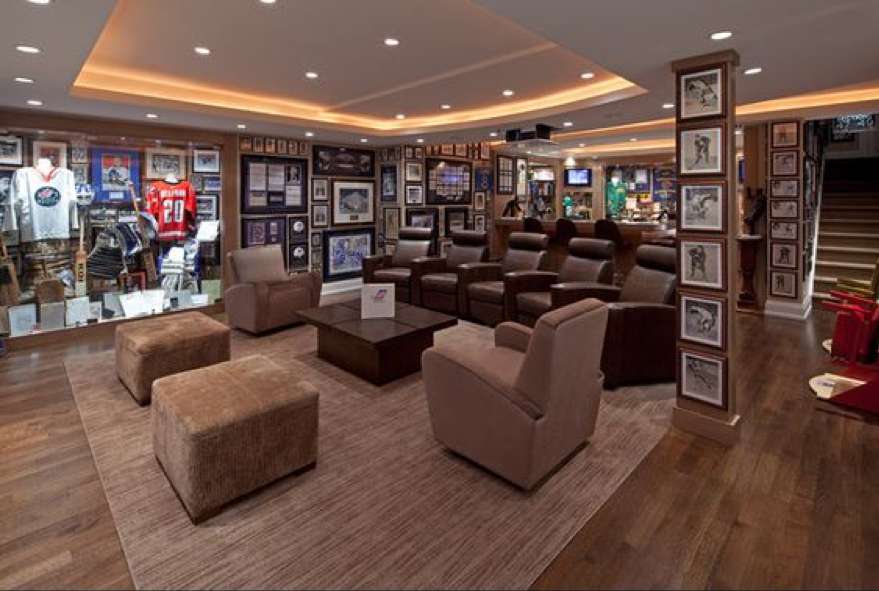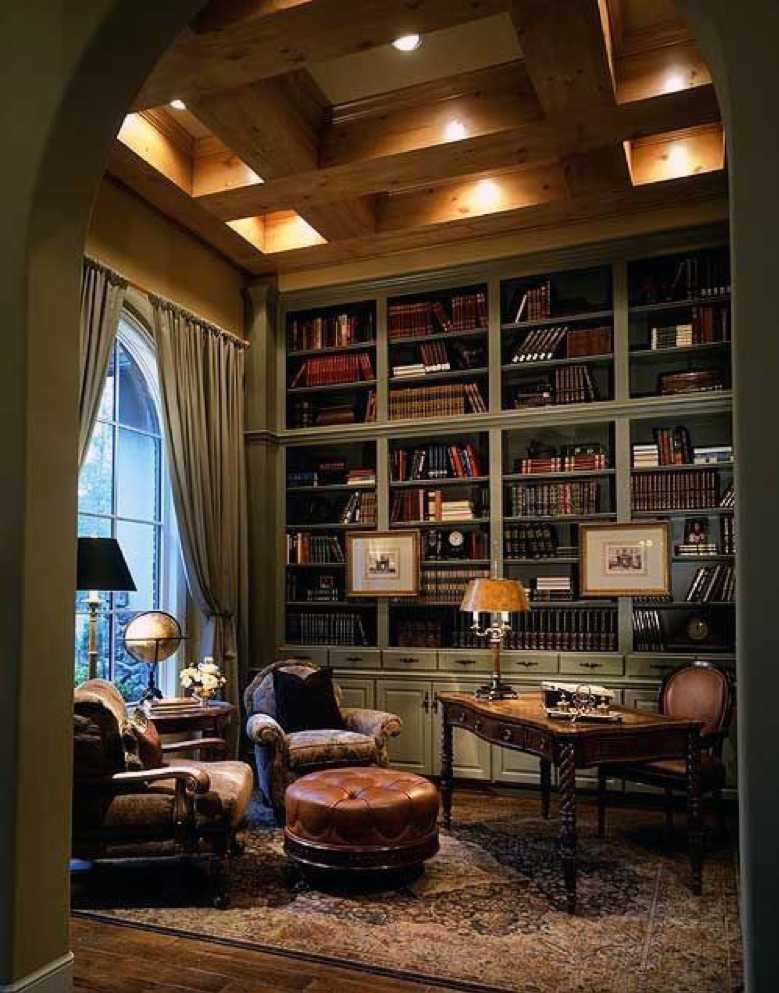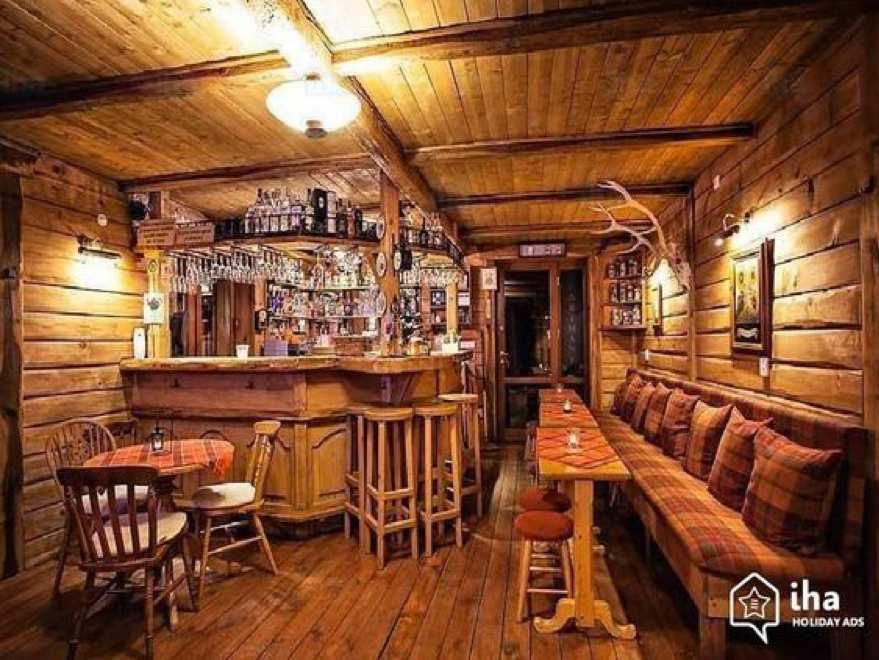 Colours play a really critical part in nailing the look of your perfect man cave. Using dark, moody, masculine colours will certainly help. You can't go wrong with the classics of navy, black & brown. Hints of dark greens & reds will also help to add a bit of pizzazz into your space.
You might want to also think about adding textures like leather, metal & timbers. Do that & you'll have the perfect bloke-y space in no time. Personalise the space with posters of your favourite memorabilia, sports teams, movies or photos of treasured pastimes, anything that speaks to you and helps make you feel relaxed.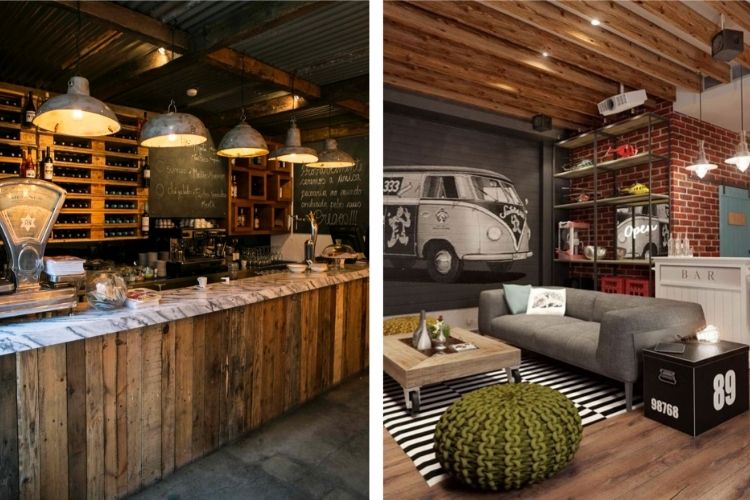 WHAT FURNITURE PIECES DO YOU WANT IN YOUR SPACE?
There are a couple of essentials for a man cave that most blokes will want. Good seating will be high on the priority list and the comfier, the better. Most blokes don't give 2 hoots about how a sofa looks; as long as its comfy, they're happy campers. Spend time figuring out what seating you'll need for the activities you'll be doing in your man cave as well as how many seats you'll need for guests. No one wants to be having a beer sitting on a concrete floor. A 3-seater couch and a couple of armchairs are a good way to start. Don't forget the bar stools if you're lucky enough to have your own bar!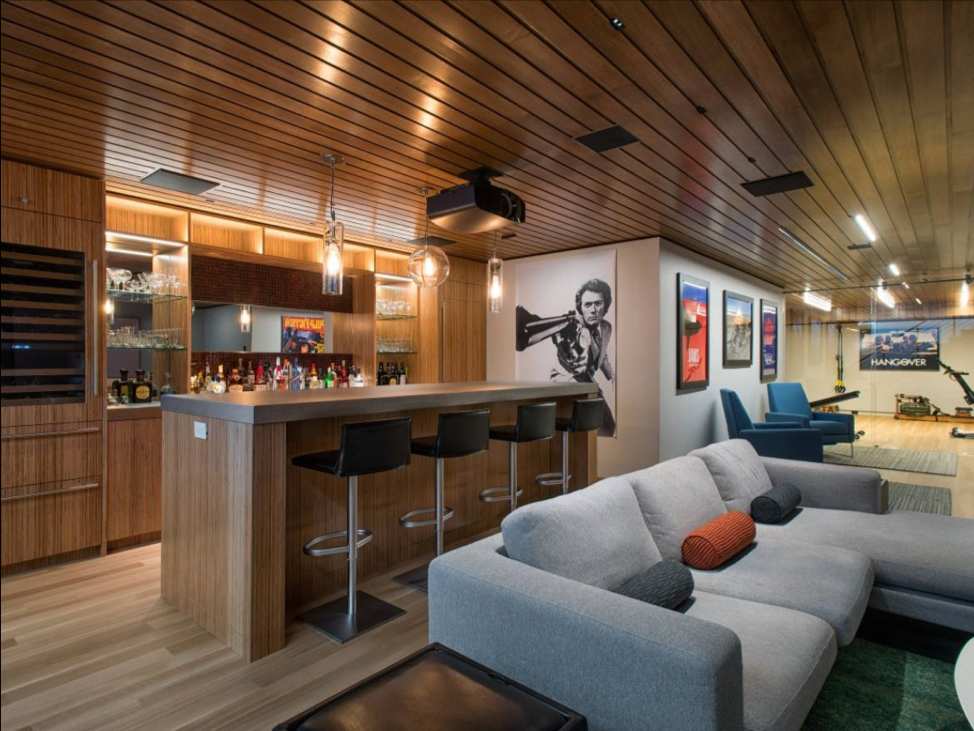 A coffee table is an essential for resting those drinks, TV & gaming remotes on. A decent bar fridge & a good sized TV are considered the bare minimum. Go that one step further with your very own bar or cinema sized screen & seating.
There's a million different directions you could take when it comes to finding furniture for your man cave. If you want to get into the true spirit of it, upcycling is the way to go. Take a trip to your local Salvos or Vinnie's, or even have a polite rummage through your neighbours council clean up. Facebook marketplace is great for items still in great condition. Collecting these items will become part of the experience of creating your man cave, saving you a few pennies along the way.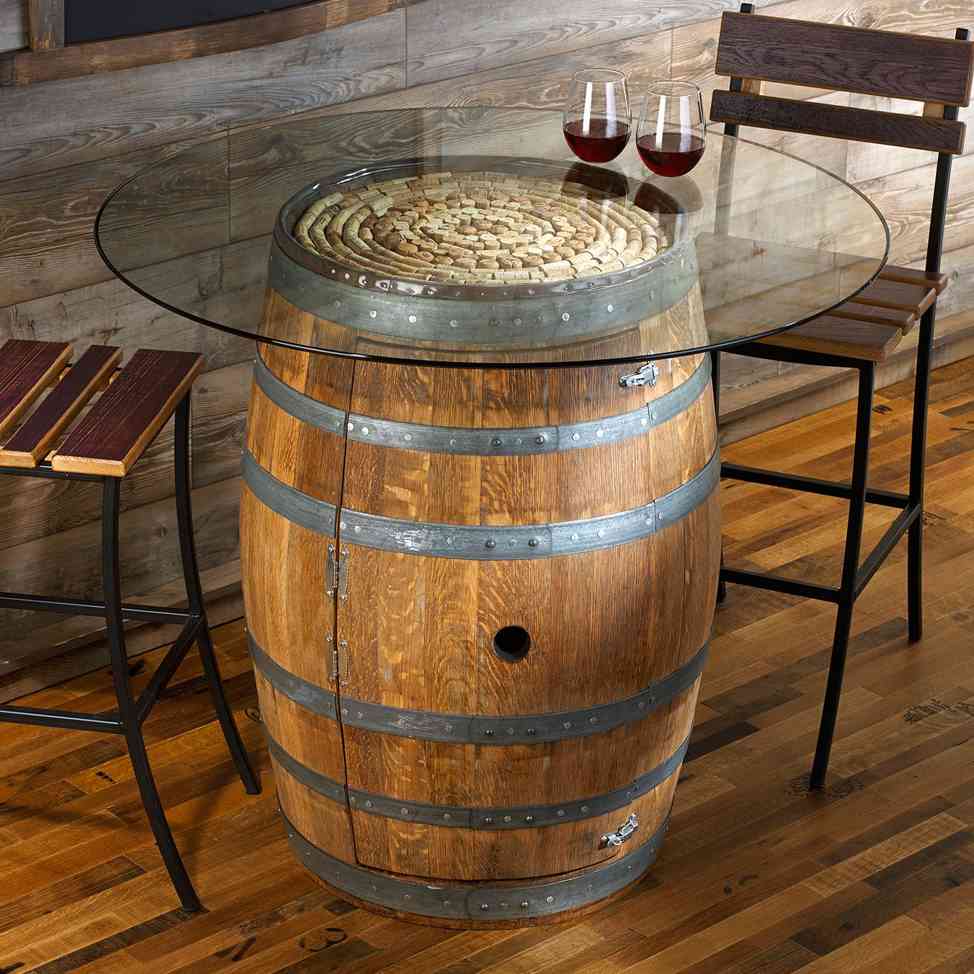 HOW CAN YOU MAKE YOUR SPACE VISUALLY INTERESTING?
Any man cave should reflect your personality. That means you can go to town & decorate it in any way your heart desires. There are so many great accessories you can buy on the internet these days to truly personalise your space. Etsy.com is one of my favourite sites for finding weird & wonderful things at very affordable prices – neon signs, interesting artworks, unique ornaments, the list goes on. You can also make a tonne of stuff from old materials, upcycling them in fun & visually interesting ways.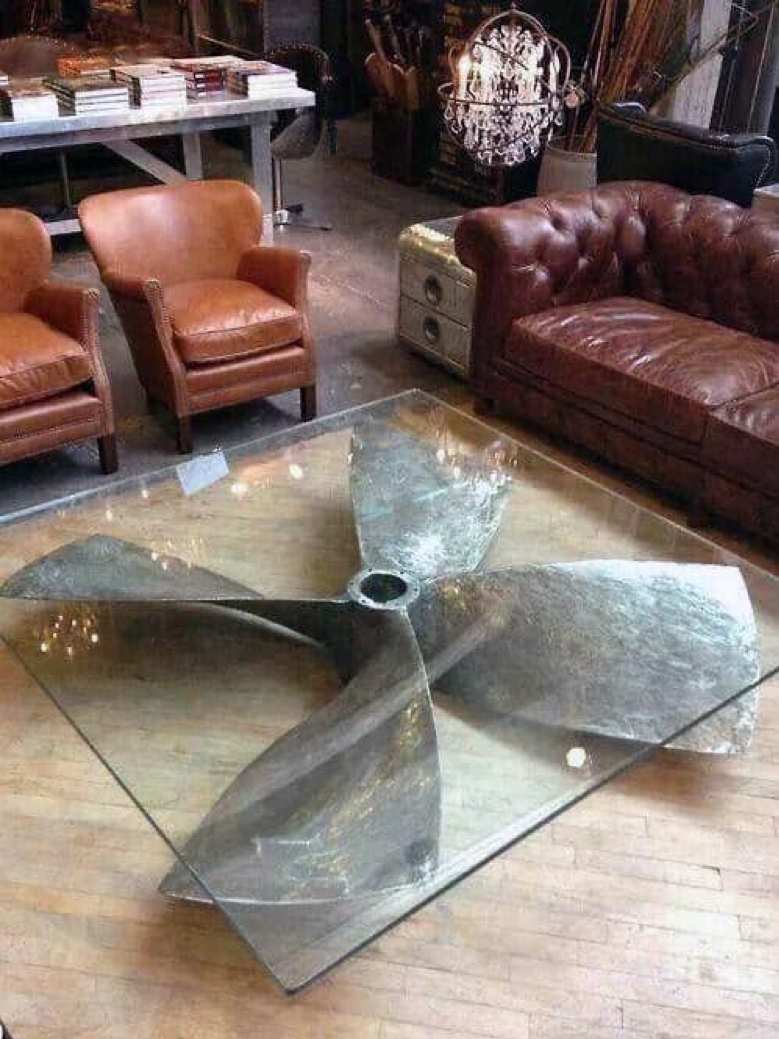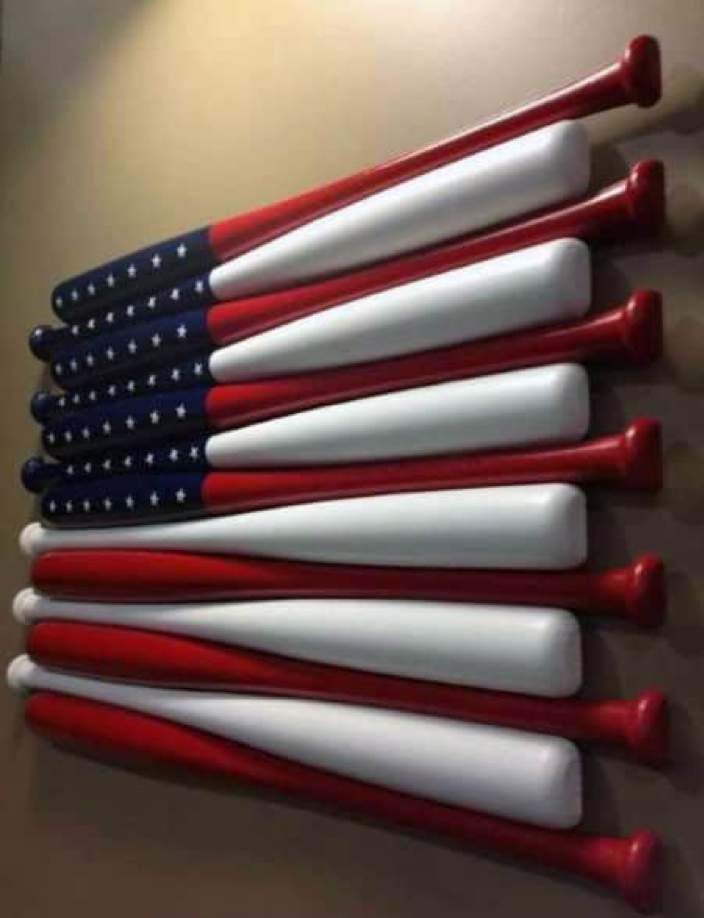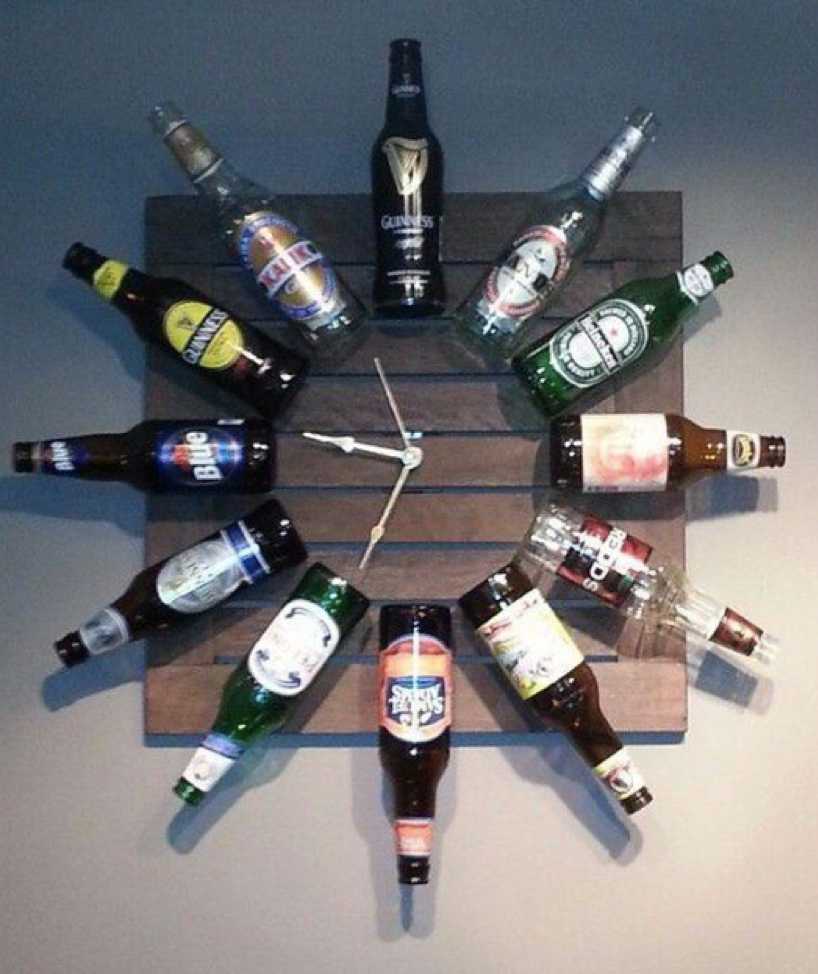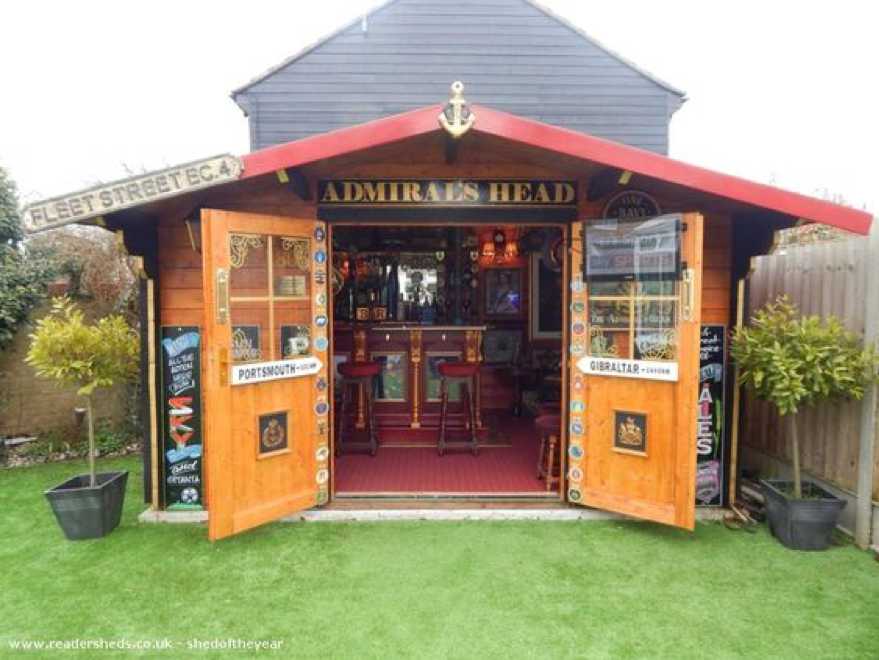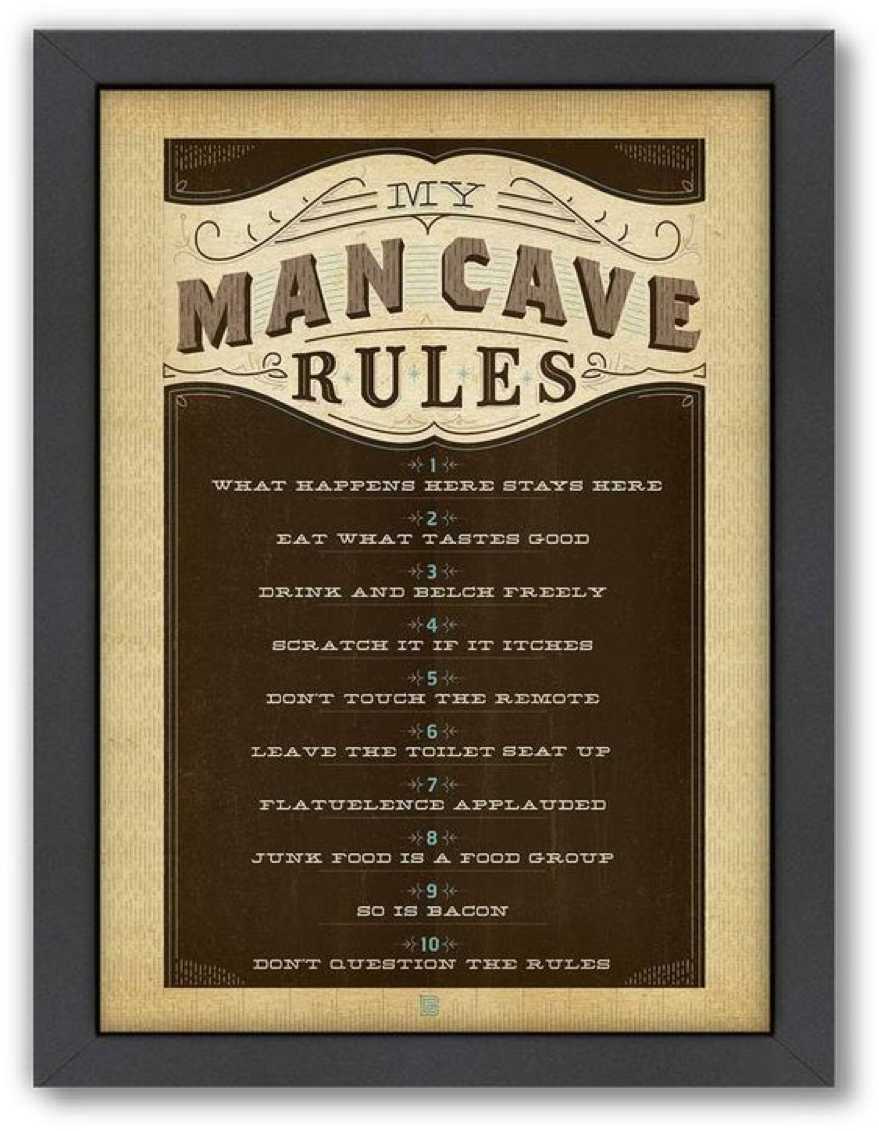 When it comes to man caves, one thing is for certain; there are no rules. With a little prior planning, you can have a fabulous new space to call your own. Once its finished, all you'll have to do is stock the fridge & invite all your mates over to enjoy.
Much Love,
Cherie x