Top 5 Ways COVID-19 Has Changed Our Homes.
In a matter of a few short months, the coronavirus pandemic has transformed our homes into multi-purpose hubs. Sheds have turned into gyms, spare bedrooms to offices & schools, dining rooms to pubs, balconies to backyards… and even hallways to ten pin bowling alleys!
With fewer people commuting & more of us now working, cooking & entertaining from home, how has this new way of life changed the way we live in our homes & have they changed for good?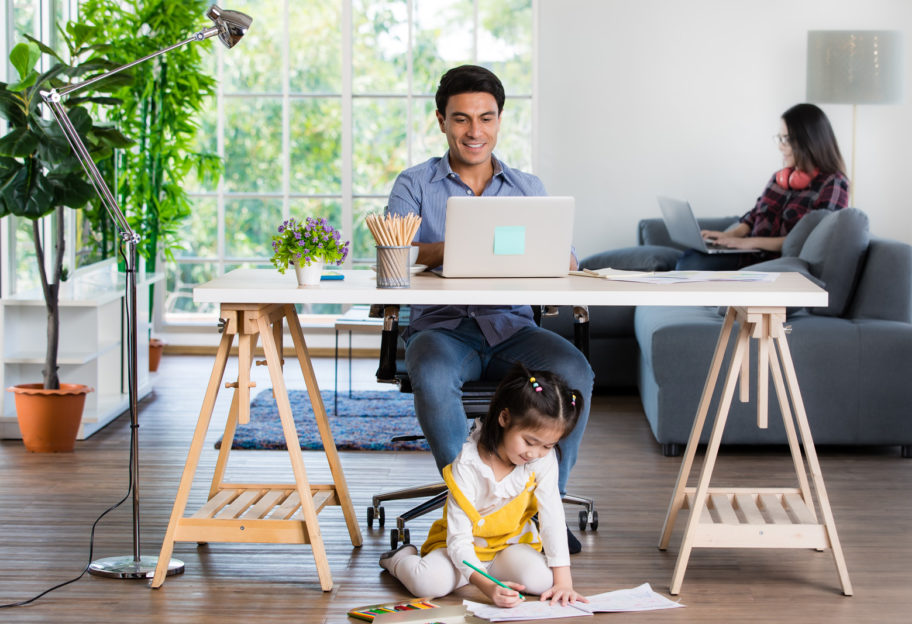 Let's face it; we'd be kidding ourselves to think COVID-19 will be eradicated anytime soon. It's not likely to be the last pandemic the world will see again either. This one will be sticking around in some way, shape or form for some years, you'd guess (I hope I'm wrong on this).
Whether you're a house flipper or someone who simply wants to change your home to suit a new way of living, here are 5 ways COVID-19 is transforming our homes right now & what you can do to pandemic-proof your property for now & years to come!
1. THE HOME OFFICE
We're now living in a world of remote working & homeschooling and what a difference it's made to how we live in our homes! Our homes are no longer our own "private" sanctuaries to kick back & relax in after a busy day in the office or at school. All of a sudden, technology like Zoom meetings, has propelled work colleagues & sometimes complete strangers, into our private spaces, whether we like it or not. For many of us, we're exposing a new layer of ourselves not often revealed publicly before.
All around the country, make-shift study desks have been assembled in spare bedrooms, garages converted to work zones & linen presses converted to small home offices. For those not blessed with the luxury of space, dining room tables have become computer station central, kitchen breakfast bars are now home to your office… Let's not even touch on the difficulty of getting extension cords from the nearest powerpoint to your computer & printer. The reality is, we're all just trying to make it work as best we can.
For now, you've got to assume that more of us will be working permanently from home. An increasing number of small to medium sized business owners have come to the realisation that commercial rents can be eliminated, when their teams can work just as effectively from home. Sure, employees miss out on the person-to-person connection but most will agree the employee benefits outweigh that downside.
So what are the key take-aways here?
Smart, forward-thinking renovators will look to include a small work from home space into their floor plans. This inclusion may broaden your property to a wider market but it needs to executed well to make it a valuable addition to your home.
This image shows how I took a small dead corner space and created a stunning home office / study nook with storage galore. Slide the barn door across at the end of the day to remove your work space from sight.
Ah, connectivity … we love it when it works & hate it when it doesn't. High speed internet, sufficient telco coverage, smart device powerpoints and extra powerpoints generally… let's just say… these will be the new minimum.
Give consideration to where you place your new home office. Reflection from windows can interfere with light bouncing off your computer screen. Overhead lights can cast unflattering shadows over your face when on video calls. Let's not also forget, whats in the line of sight to others on video calls. No one wants to see your cluttered bookshelves, questionable artwork, dirty dishes or piles of unfolded washing on your living room floor so set up your home office with a nice backdrop in view.
Think about good lighting like cool LED lighting to boost your concentration.
Whatever office desk you install, make sure it's at least 600mm in depth so your computer screen doesn't sit too close to your face. Digital eye strain ain't fun for anyone.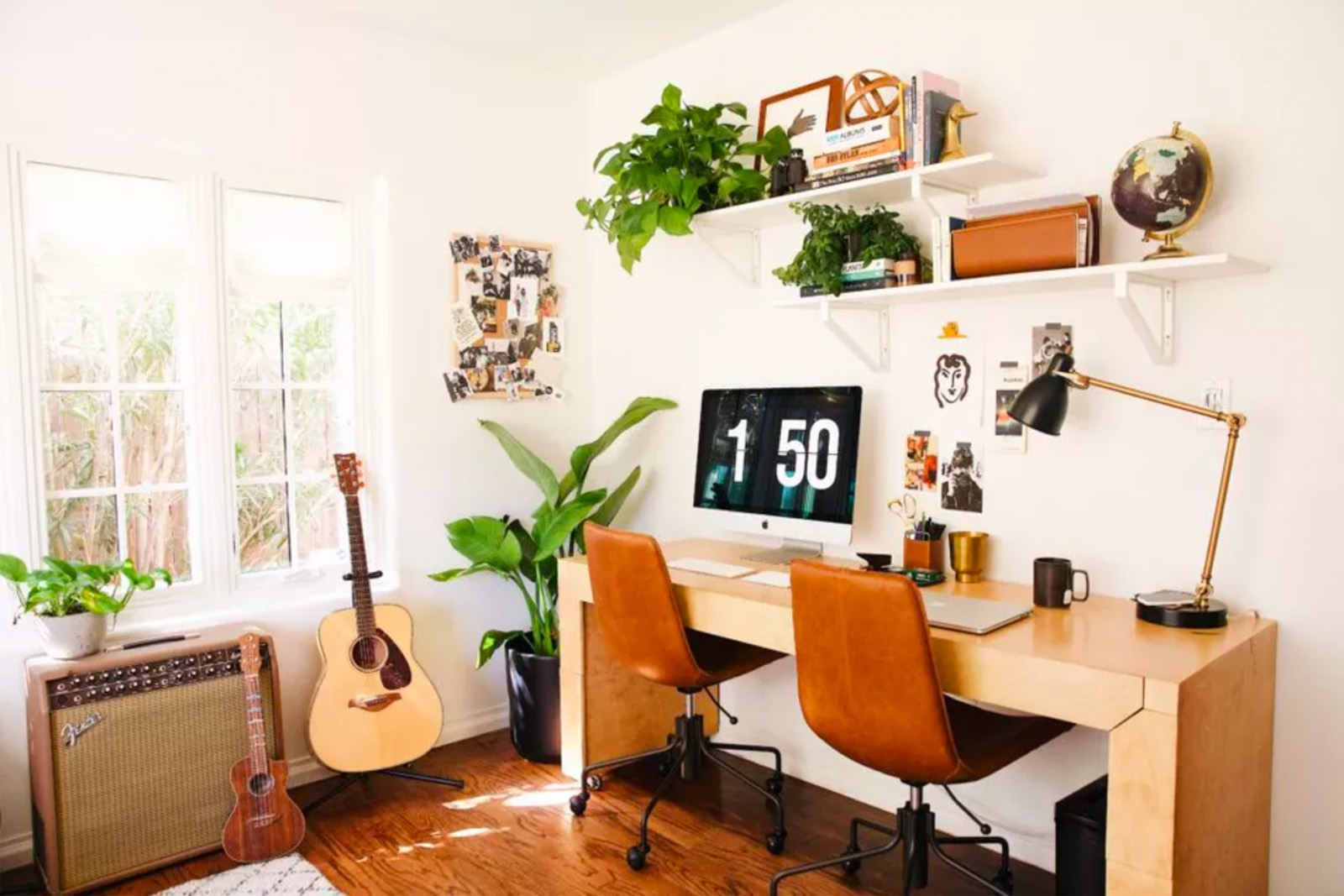 2. CONNECTING TO NATURE
Getting cabin fever? Longing for a bushwalk or that dip in the ocean? You're not alone. If the pandemic & subsequent lockdowns have done 1 thing, it's heightened our need to still be connected to the outdoors & to nature. For many people, being closely connected to nature brings a sense of calm to our otherwise, chaotic digital lives. But, while most of Australia can (for now) visit parks and beaches, it doesn't make them Covid free.
So, how do you get your nature fix without having to leave your house? You bring nature to you!
That's right; homeowners & smart renovators are now looking at ways to incorporate gardens & greenery into their flats, townhouses & detached properties, regardless of how big their place is & whether they have direct access to the outdoors or not. It's called biophilic design where you bring a sense of the natural world into your built environment.
For many of us, we live in very unnatural environments – air conditioned homes, artificial lighting, highly manufactured surfaces & synthetic produced products. For the most part, these very things aren't connected to nature. Deprivation from nature has consequences for your health & wellbeing so squeeze in it! There's many ways to do it, depending on your budget:
Add house plants into your home;
Add indoor herb pots into your kitchen;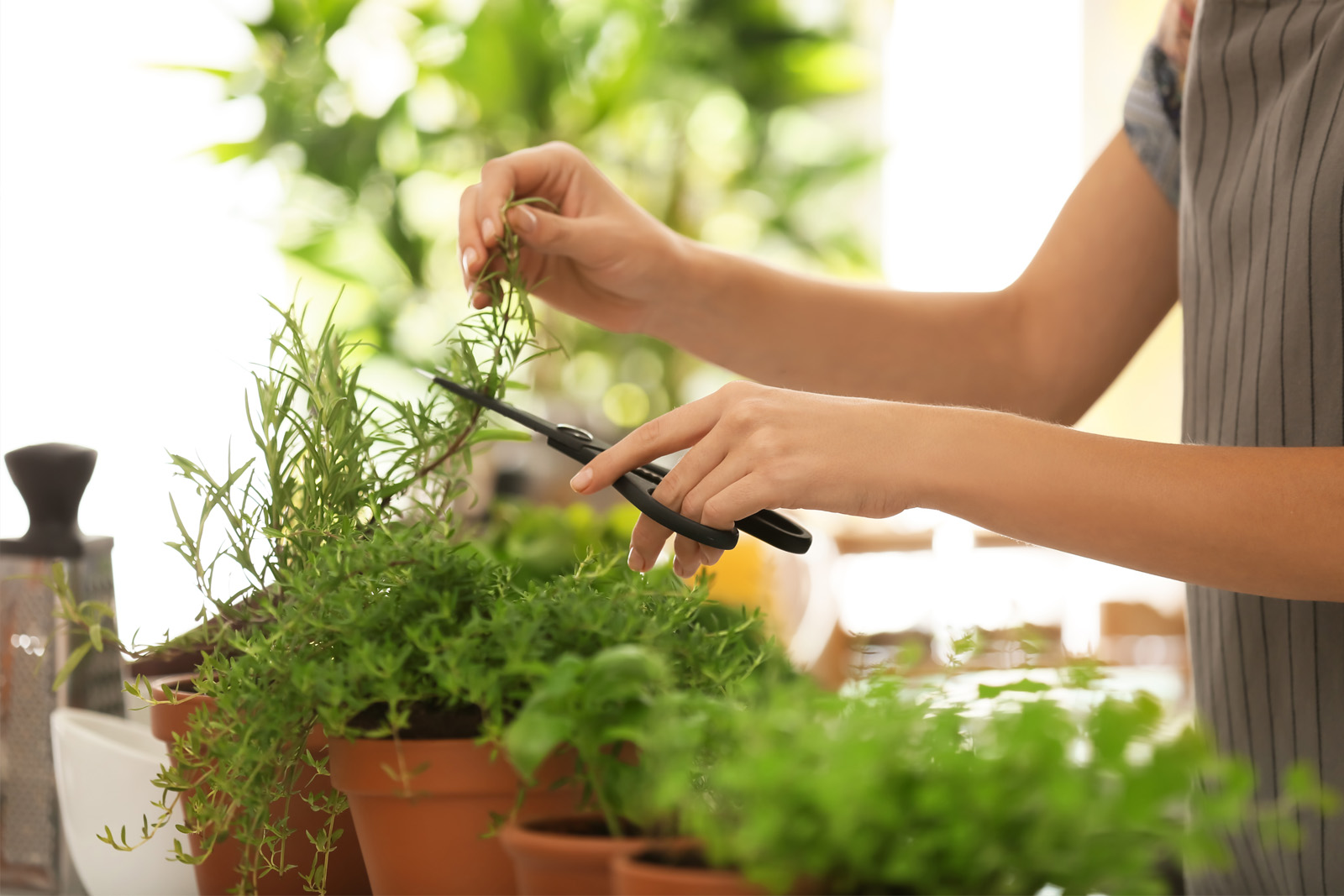 Think vertical gardens on your walls;
Balcony planter boxes;
Artificial grass on your apartment balcony floor;
Wood based furniture;
Nature inspired furnishings;
Incorporate nature inspired artwork;
Paint walls in earthy tones;
  Roof top gardens, ideal for those with a flat roof!
3. HOME GYMS
If there's one thing COVID-19 can't stop, it's our love for staying active. But with many confined to the 4 walls of their home, they're left with little choice other than to work out from home.
Even in the post-pandemic world, many will have formed home workout habits that are hard to break, which tells me, a home gym will never go out of fashion.
It's time to dust off that never-been-used yoga mat & break open the 10 kilos in 10 days program you've had sitting in your desk drawer for years – home workouts are here to stay… at least for the next year or two.
What does the perfect COVID-proof home gym consist of?
The right space. You can't just start swinging kettlebells in your lounge room. You need to dedicate an entire room for your home workout space. Think your garage, basement, shed, rumpus room or any wasted space, begging to be assigned a new purpose.
Allocate some space or basic shelving to store equipment like yoga mats, kettlebells, weights, skipping ropes & resistance bands safely without the risk of anyone tripping over them.
Appropriate building materials. No one wants to be sweating it out on glossy floor tiles – that's a recipe for disaster! A good quality rubber, foam, carpet or vinyl flooring will do the trick.
Mirror, mirror on the wall – Admit it, you love to check your form & yourself while working out. You're not alone. This trend ain't departing this world anytime soon.
4. ENERGY EFFICIENCY
The ordinary Aussie household has been left shaken by the recent events of the world & the impact Coronavirus is having on our pockets. We're spending more time working remotely from home and that's coming at a cost…
The utility bills are rolling in…
And stacking up to be way higher than before…
Savvy renovators will look at this as an opportunity, not a hurdle! Consumers have become more budget-conscious with sustainable building products and energy solutions taking centre stage.
How can you renovate your property with this in mind?
Install LED lighting options;
Incorporate solar energy;
Install rainwater tanks;
Install low-flow showerheads;
Opt for energy-efficient heating / cooling.
5. KITCHENS REIGN SUPREME
Just when we thought meal delivery services would soon deem the home kitchen obsolete, the world throws a pandemic into the mix & proves they'll always remain relevant.
Why are people spending more time in the kitchen?
To limit human-to-human contact & the risk of cross-contamination from delivery drivers.
They've been getting lots – and LOTS – of home-cooking inspo from Netflix.
People are bored & spending more time at home. Just take a look at the bread-baking, beer-brewing crazes sweeping the nation…
How can you COVID-proof your kitchen for this pandemic & for pandemics to come? Set up a disinfecting station at your sink that allows you to decontaminate foods.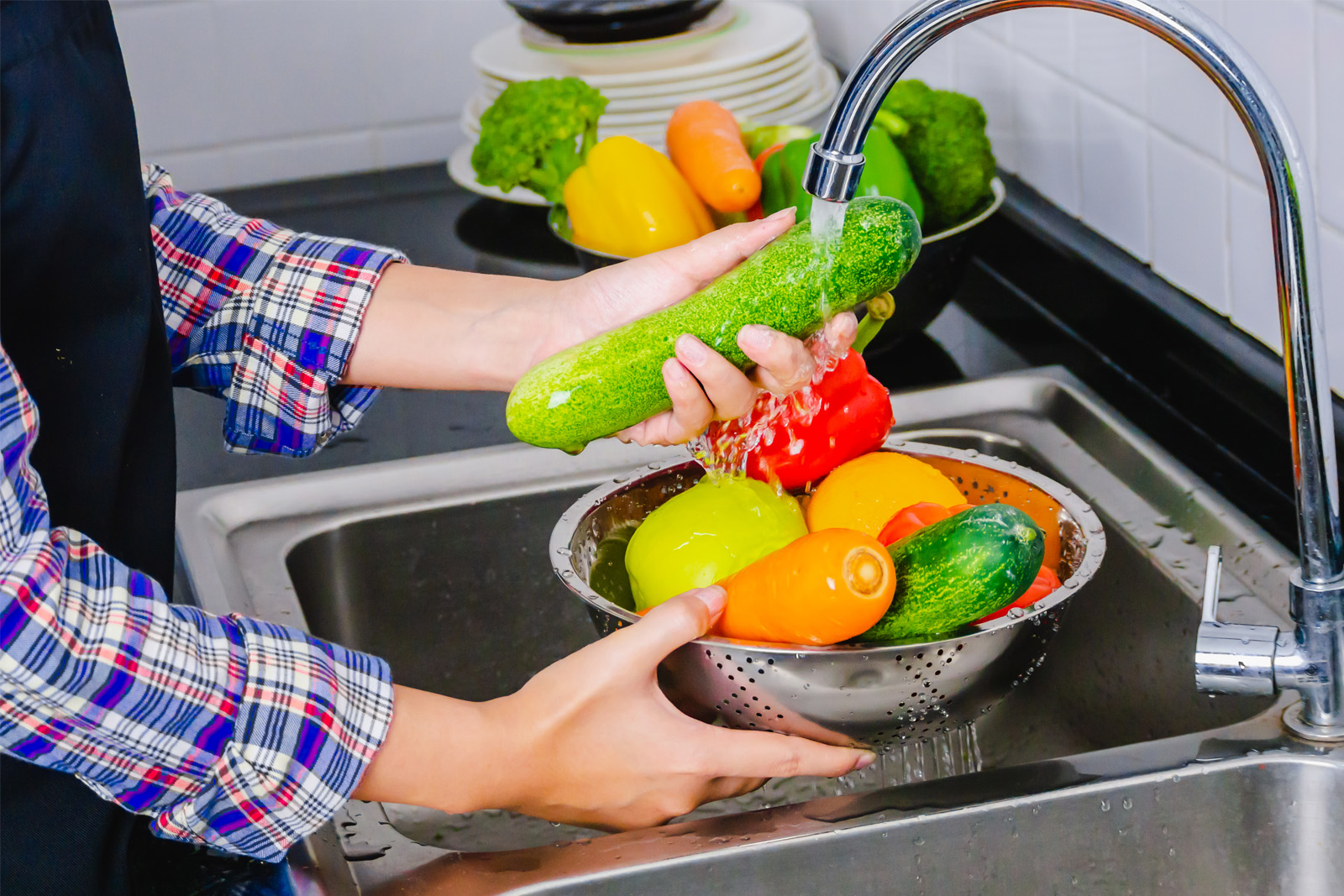 To get an update on the latest state of the property market surrounding Covid-19 & its impacts on property prices, join my free live webinar this Sunday at 3.00pm.