10 Ways To Make A Small Bathroom Feel Larger & More Spacious!
If you don't know it already, bathrooms are often the smallest room in any home. With the average bathroom typically consuming a tiny 6 to 10m2 on average, it's a room that requires quite a bit of strategic thought to get all of its elements right.
If your bathroom is on the smaller end of the spectrum, you'll no doubt be familiar with the frustration of feeling cramped & claustrophobic! You'll be pleased to know; it doesn't have to "feel" that way… you can make a small bathroom feel spacious & airy without spending too much of your hard-earned cash. There's no hocus pocus involved, just smart thinking & strategic design.
Here's my top 10 tricks to make your small bathroom feel more sizeable:
1. Stick To White Or Light, Neutral Colours
Did you know that using too many contrasting colours, especially dark ones, can make your bathroom look smaller & therefore feel more cramped? Dark colours tend to absorb natural & artificial light, but brighter colours reflect it. The more light there is in room, the more open & airier it will feel.
I'd also recommend painting your ceiling a lighter, warmer colour than your walls. Why? Well, this will create a sense of height, which will open your small bathroom up even more. It's a bit of psychology, folks!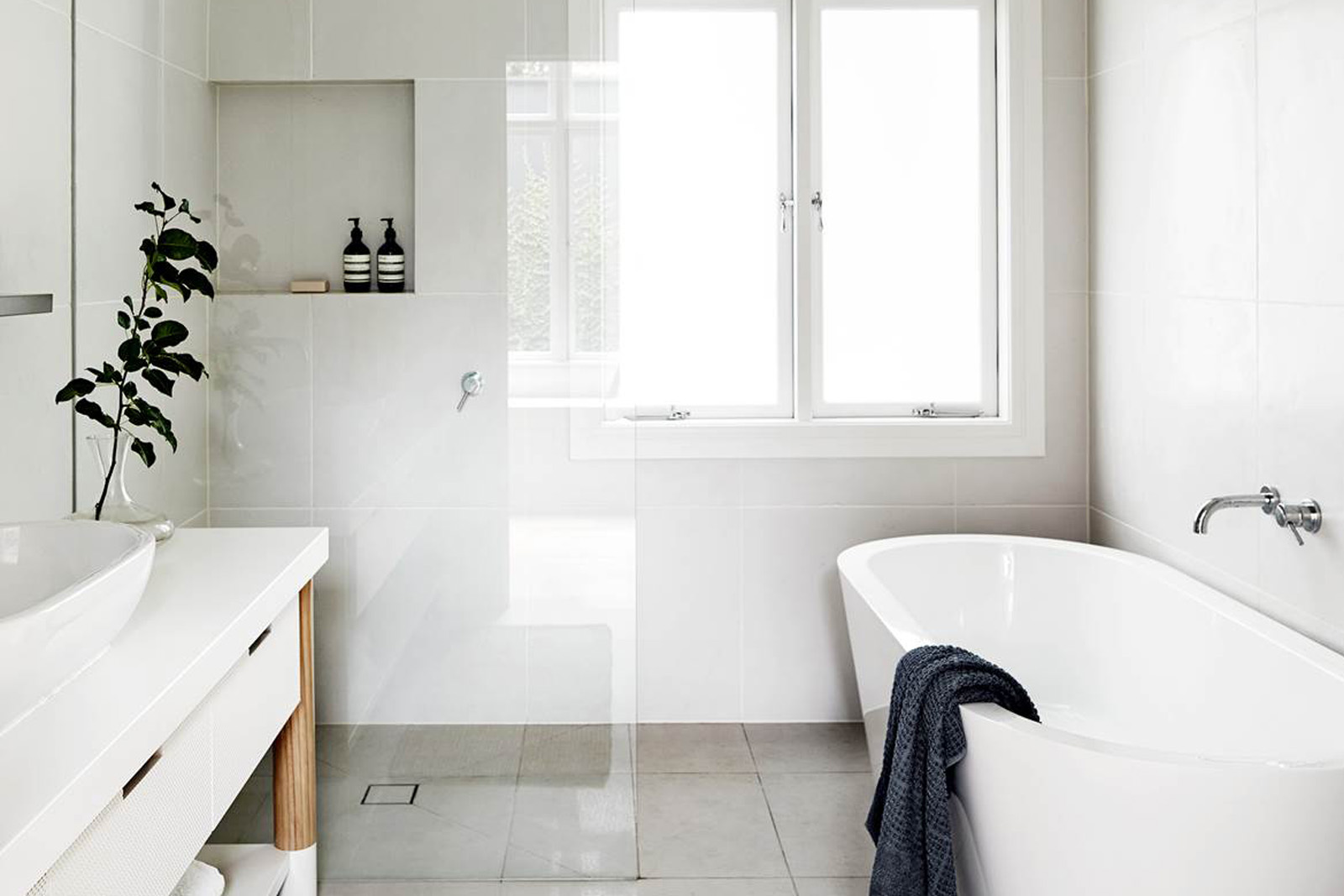 2. Choose Large-Format Tiles
Large format tiles (tiles that are larger than 60cm x 60cm) will make your bathroom feel bigger than it really is. Firstly, there will be fewer grout lines, so your walls & floors will look more seamless & less cluttered & restrictive. Secondly, the scale will make your space feel larger. You could potentially even use one giant tile slab to cover an entire wall, eliminating grout lines completely.
An added bonus: large format tiles will make your formerly-cramped bathroom feel luxe as heck!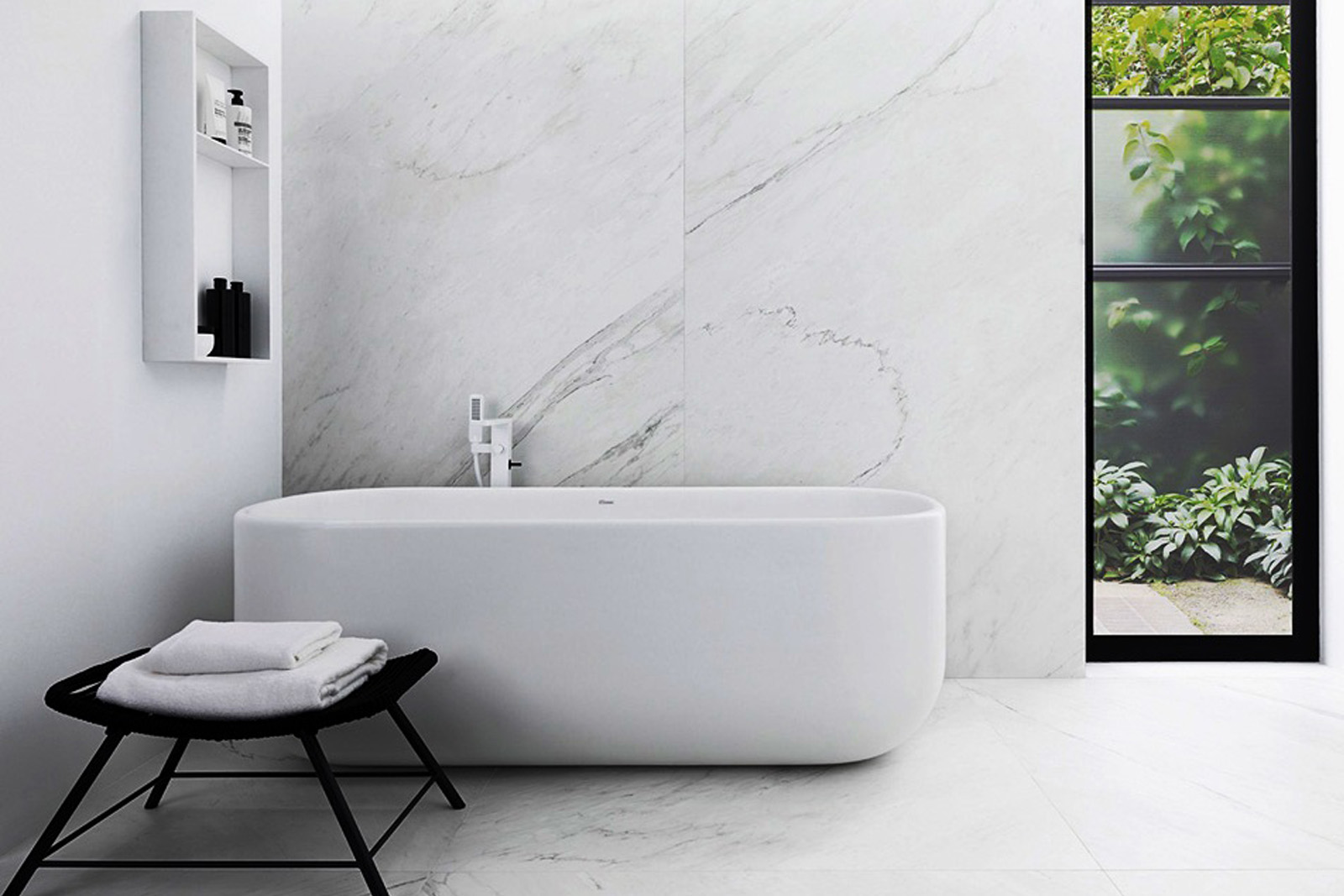 3. Use The Same Tiles On Your Floors & Walls
Eliminate the distinction between your wall & floor by using the same tile for both surfaces. This can give the effect of a more harmonious look, which will – you guessed it – make your bathroom feel more spacious, especially if your tiles are laid out in a straight-forward way. Try to choose plain tiles over heavily pattered ones, because patterns can make a room look busier. Plus, you'll save time, because let's face it, choosing just one tile is time-consuming enough!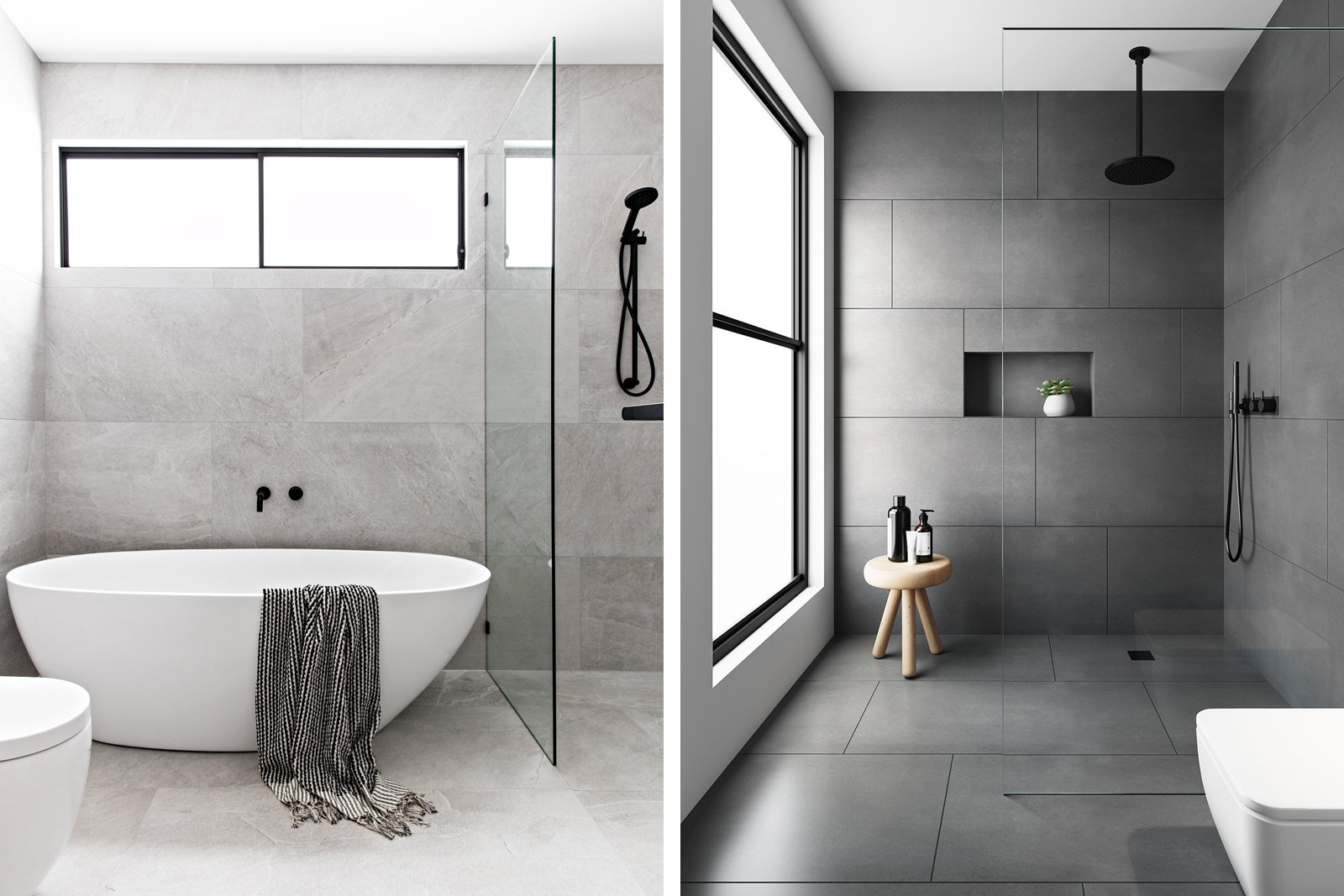 4. Opt For A Glass Shower Screen
Bring your bathroom into the 21st century by installing a frameless glass shower screen. Transparent glass will open up your bathroom by reducing visual barriers, unlike old-school textured glass shower screens that come with bulky frames. Frameless shower screens also let light into your shower area which is a major plus.

5. Pick A Floating Vanity
A good-looking vanity with storage is pretty much a must for any bathroom these days, especially if your space is on the small size & you need good storage solutions. A floating vanity (a vanity that doesn't extend all the way down to the floor) can open up a small bathroom by freeing up floor space that lets more air & light pass through.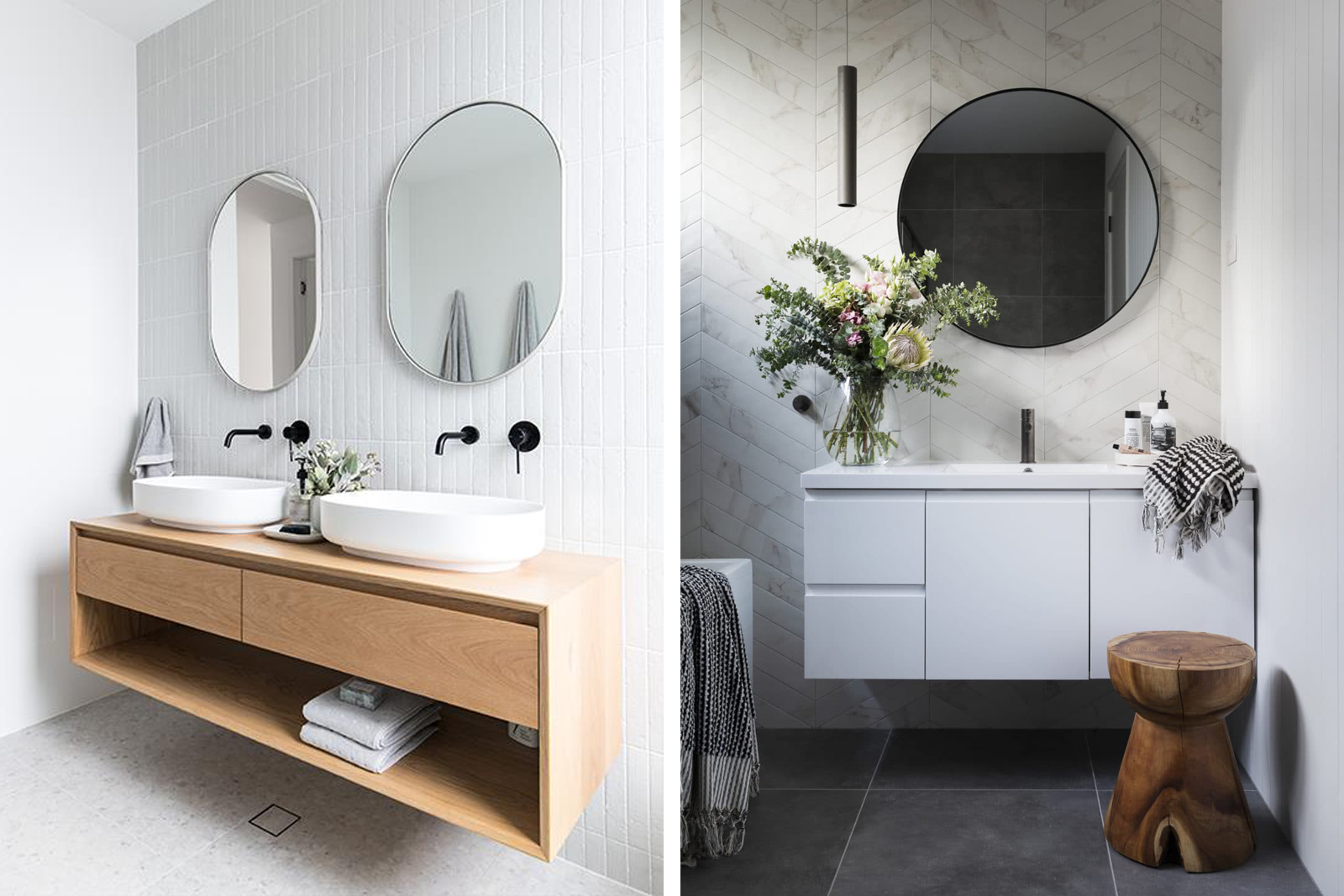 6. The Importance Of Natural Light
I've already mentioned natural light a couple of times now, so you can probably guess, it's super important. Not every bathroom will have access to natural light, but if you're got it, flaunt it! The more windows the better, because natural light has a way of creating airiness & a sense of space in small spaces like nothing else really can. If the bathroom has scope for a ceiling skylight & you have the budget to make it happen, get onto it pronto!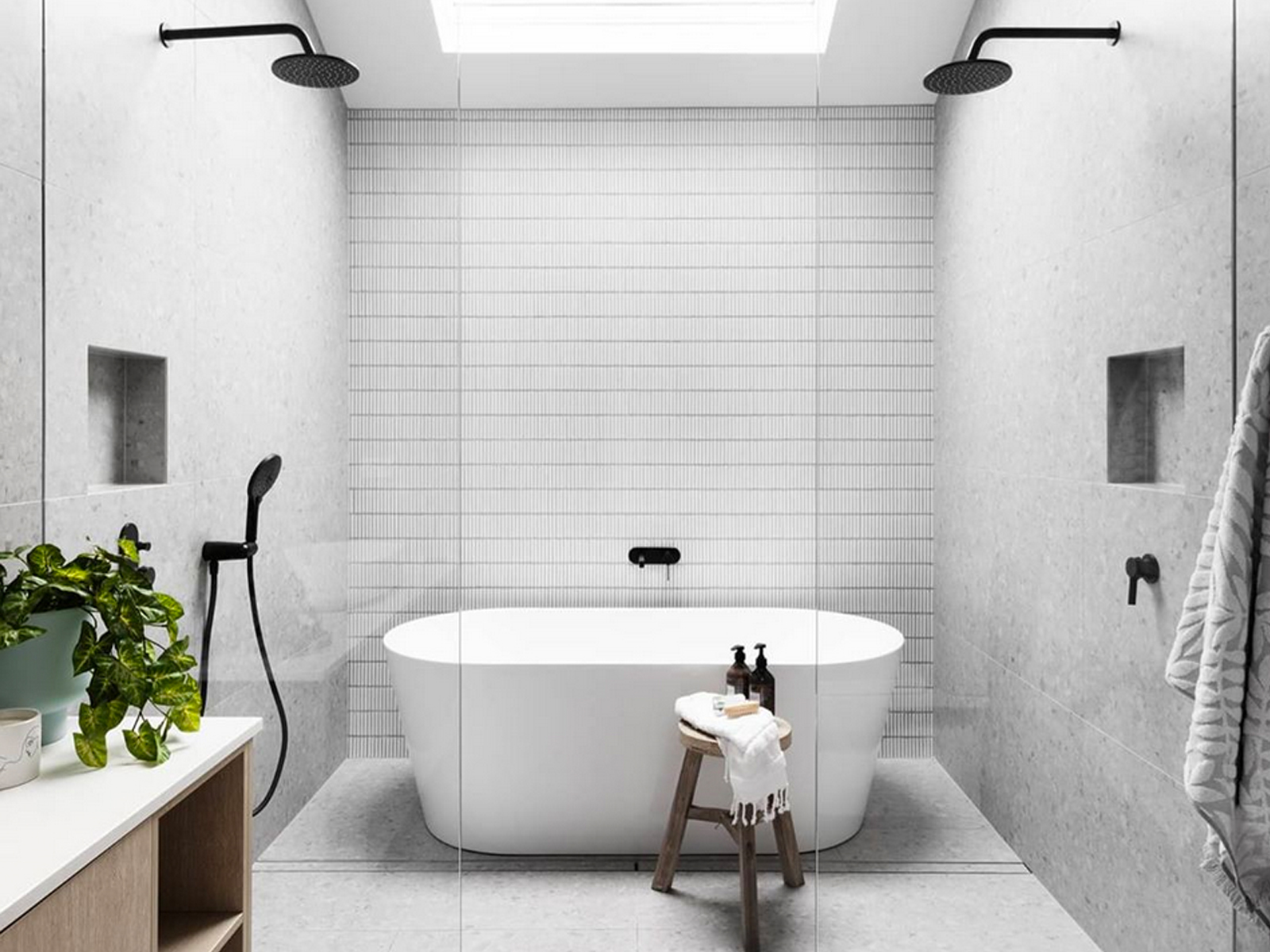 7. Use Mirrors To Your Advantage
You know how mirrored splashbacks can create the illusion of space in kitchens? Well, mirrors work exactly the same way in bathrooms too, so be strategic in your choice. Oversized mirrors are great for small bathrooms. Backlit mirrors work well for bathrooms with minimal natural light. If you're lucky enough to be renovating a bathroom with decent windows, place a mirror directly opposite the window – that glorious natural light will reflect off the mirror & saturate your entire bathroom.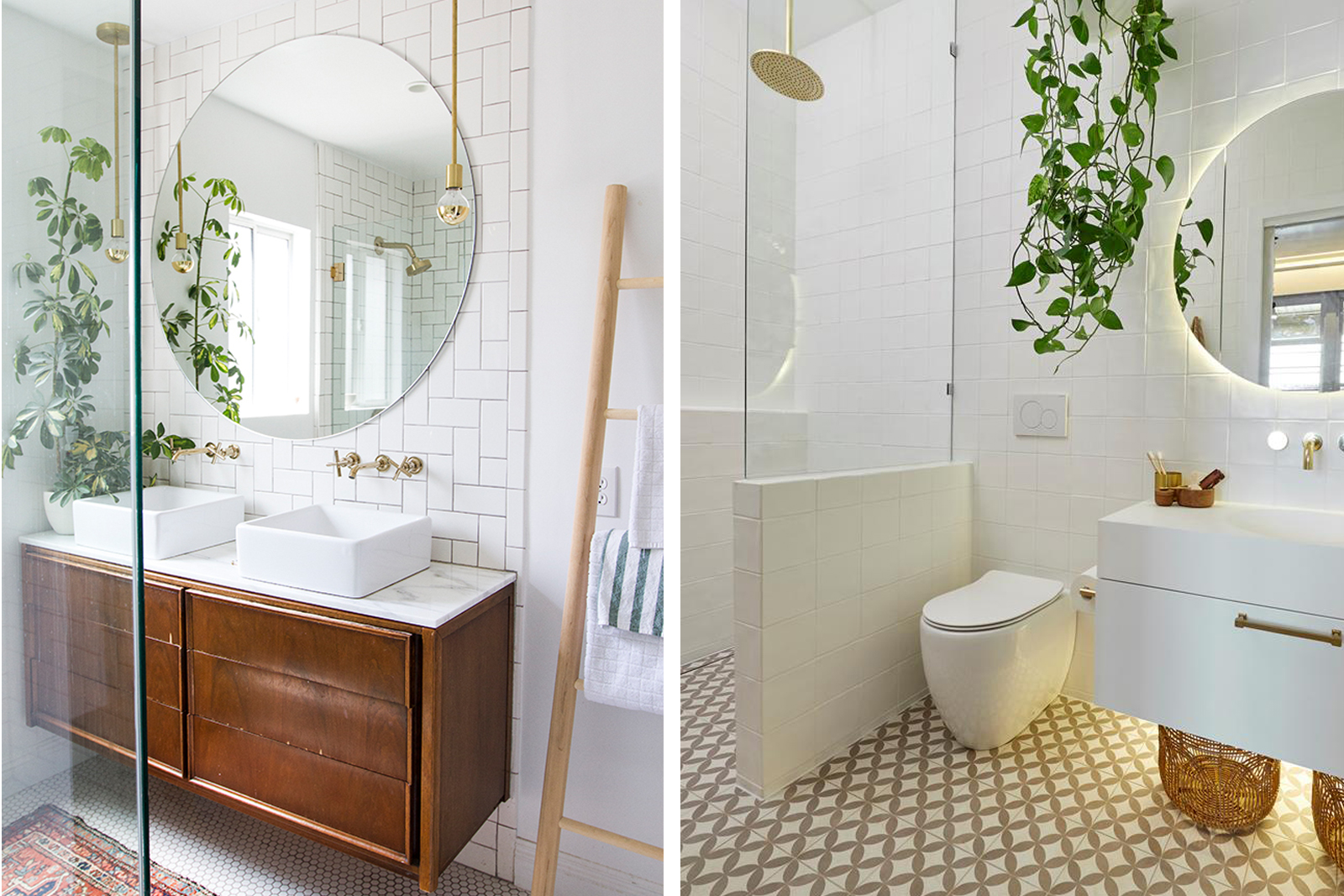 8. Choose A Compact Bath & Vanity
If your small bathroom's current bath & vanity are making your room feel claustrophobic, give them the flick & start again (if you can). If you feel the bath is unnecessary, you could scrap it completely & design a walk-in shower instead. Alternatively, try to source a compact bath or even a Japanese soaking tub if you're a person who likes to think outside the box. Choose your vanity wisely – while double vanities are on trend, a compact single vanity might be a better option for a small bathroom.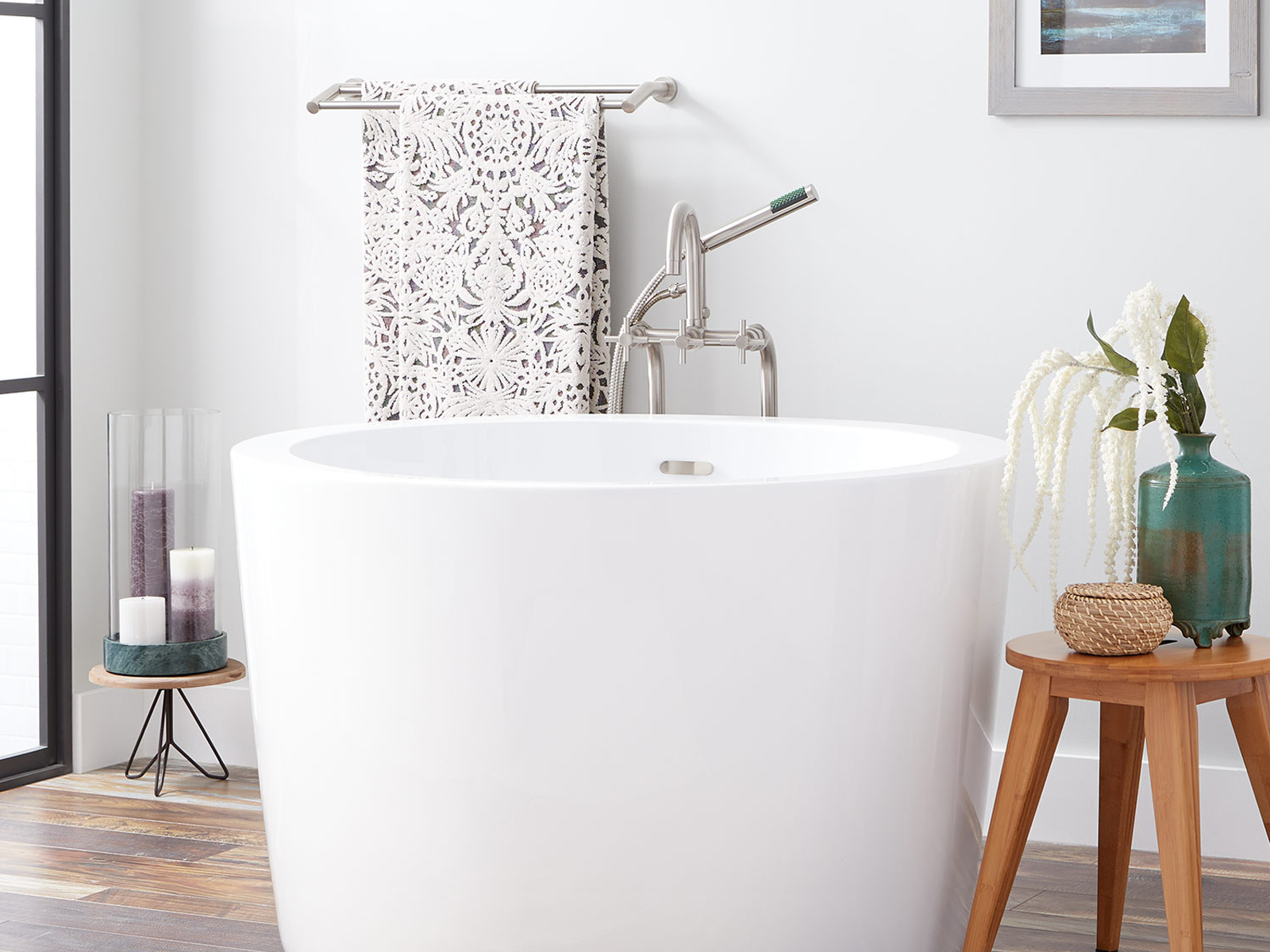 9. Reduce Clutter With Smart Storage
Cluttered bathrooms can be the bane of any small bathroom-owner's existence, so it's important to think about bathroom storage solutions if you want to increase your property's value. Consider under-vanity storage cupboards, mirrored wall cabinets recessed into your walls, towel ladders, strategically placed open shelves & even decorative shelving ladders that provide extra storage over your toilet area. Always try to be creative & improve the aesthetic appeal of your space while providing storage options as well. Closed storage is ideal for things that can become disorganised (make up, bottles, tubes, medication etc) while items that are used frequently & look nice can be displayed via open storage options.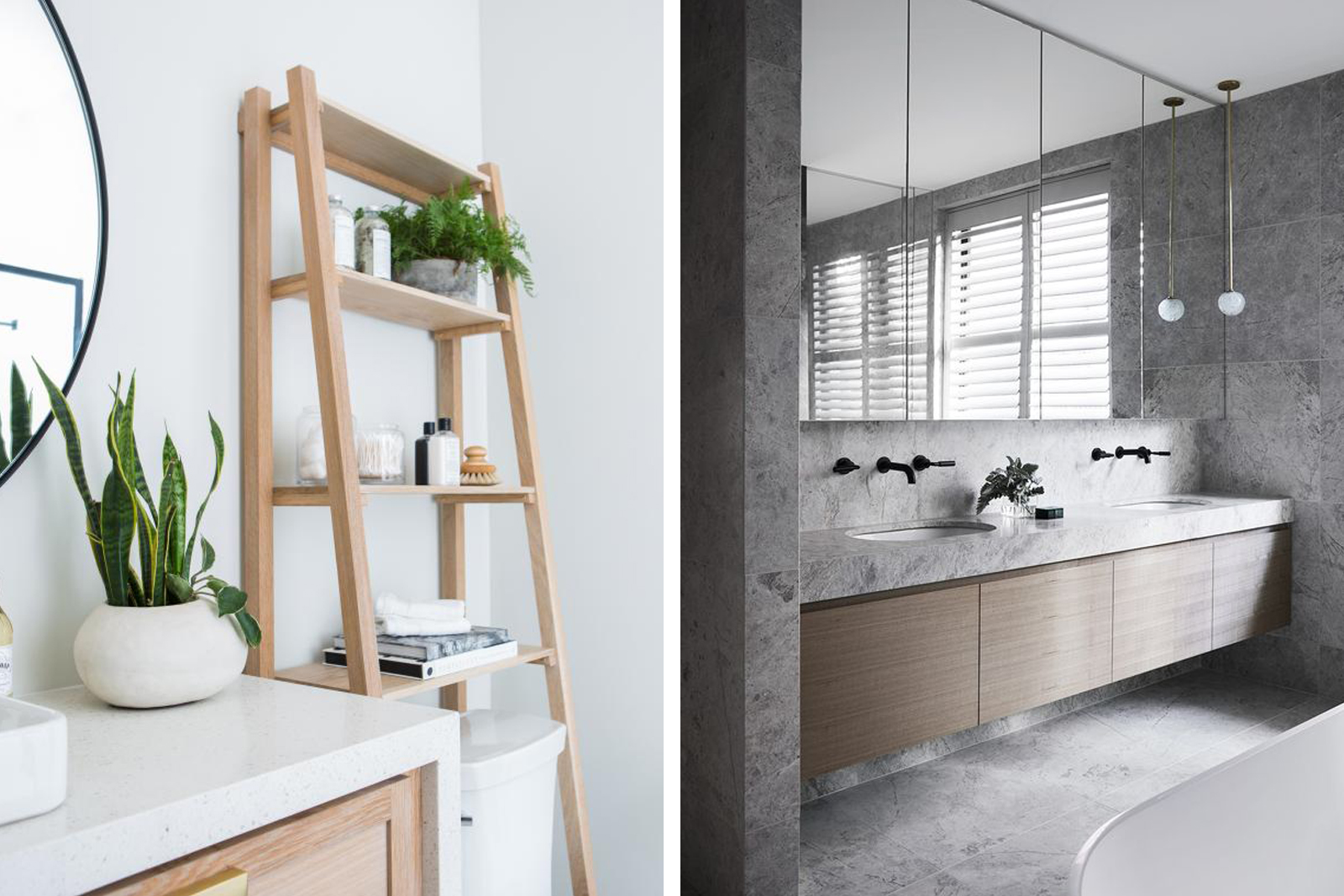 10. Add Shower & Bath Niches
Shampoo & conditioner bottles, soaps & scrubs are bathroom essentials but they don't look great. Shower caddies just aren't attractive & add more visual clutter to your space. If you have some spare budget up your sleeve, add bath & shower niches to your reno checklist. Yes, they will require a bit of effort to install, but it will result in a better use of space as well as creative, easy-access storage for all your essentials.