Flatpack Vs Custom Kitchen
Let's face it, renovating a kitchen is not for the faint-hearted. This engine room of the home can be out of action for weeks on end, as tradies come and go.
While it might be tempting just to outsource the job and pay a kitchen showroom to design and project manage the whole thing for you, expect to pay a premium for that one-stop-shop service.
With the average cost of a new kitchen sitting at around *$26,000 (excluding appliances), the potential savings are huge if you can cut out the middle man and project manage your own kitchen reno. You just need to be knowledgeable and confident enough in your own abilities to see a kitchen reno through from start to finish.
So how do you tackle your own kitchen reno? What's essential is this – you're going to need the skills to plan out your renovation in detail, set a budget and a timeline, schedule tradies, order in all the materials… basically take on everything required to professionally manage a kitchen renovation. Download a copy of my free Kitchen Renovation E-book for tips for success if you do want to go that route.
Or, if you really ready to get serious check out my online course, Create Your Perfect Kitchen – it has everything you need to manage your reno including the order in which tasks happen and how to make sure the project stays on track and on budget. You'll also want to take a look at my Home SuperSaver group which is a national buying community (think people-power) that enables anyone to get big discounts off many items you're likely to need for your kitchen reno, meaning more money left in your back pocket.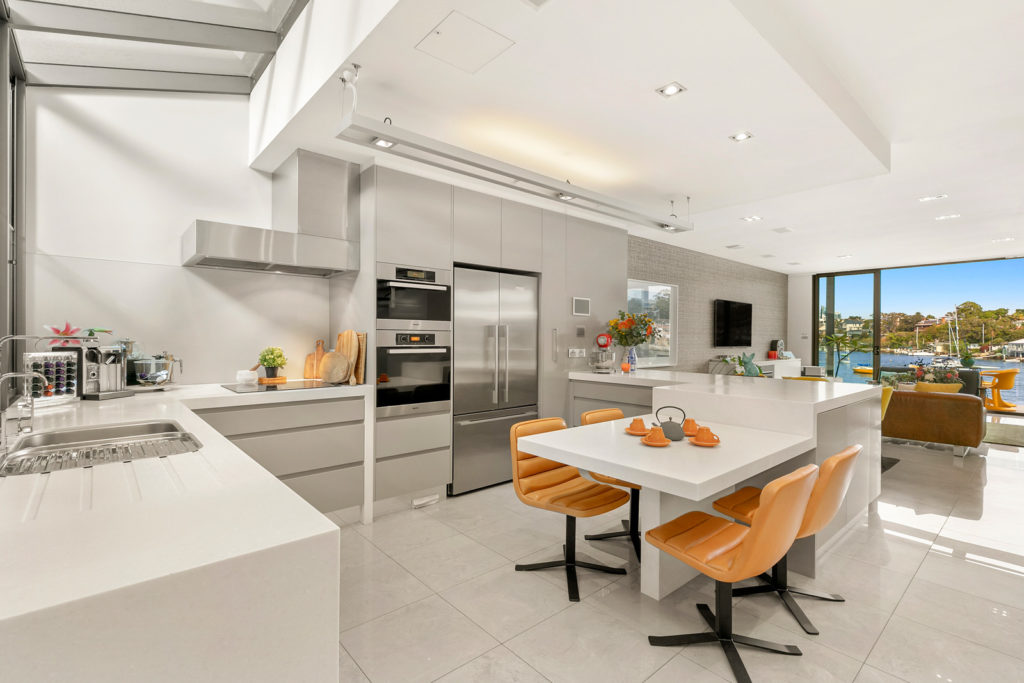 FLATPACK VS CUSTOM-DESIGNED KITCHEN
If you've decided to go down the DIY road, you'll have two basic options when it comes to your cabinetry – which is the single biggest cost of your reno.
Flatpack kitchens are your cheapest. They've come a long way in recent years, with numerous companies now offering cabinets you can order online and have delivered. They come in a variety of finishes (shaker style, traditional flat, handleless… ) and in a range of fixed or custom widths and heights.
A DIY-installed kitchen, not installed to a good-quality standard… can devalue your property.
Then there's traditional stores like Bunnings and IKEA, where you can buy your flatpack cabinets in standard sizes, straight off the shelf. I've used Bunnings' Kaboodle cabinetry in more kitchen renos than I can remember. They're a great option if you're renovating properties, say $1 million or less in value.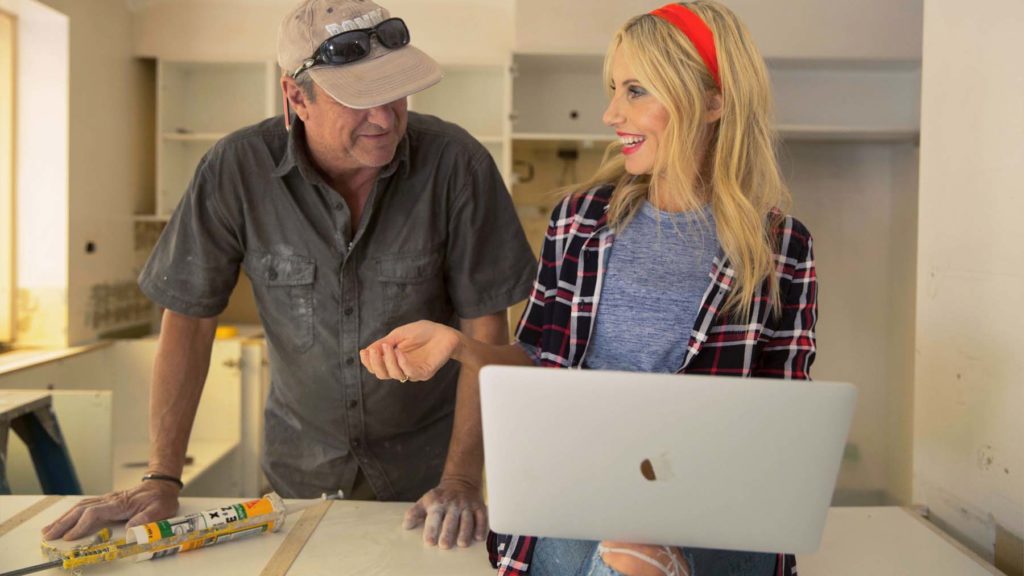 A big saving with flatpack cabinetry is to assemble the cabinets yourself. If you know how to assemble any IKEA piece of furniture, you'll find assembling Kaboodle cabinetry an absolute breeze. By assembling the cabinets yourself, you reduce your cabinetry labour costs just that little bit more.
Now take note, NEVER try to install your kitchen cabinets yourself. I've seen DIY disasters over the years where rookie renovators attempt this in a bid to save a few bucks. It takes a lot of carpentry skill to make sure your cabinets are plumb and level, particularly if you're dealing with an older property where your old floors and walls aren't perfectly straight. Make no mistake about it,  installing your cabinetry isn't as easy as "just pushing your new cabinets up against your walls".
A DIY installed kitchen… not installed to a good quality standard, can devalue your property.
MIDWAY PRICE POINT
If the flatpack option seems like too much hard work, and you want an option that's a midway point between DIY & outsourcing the whole job to a kitchen showroom, then creating a custom-made kitchen through a cabinetmaker may be the way to go.
In this scenario, a cabinetmaker will come to your property, measure up your kitchen, custom make & install all your cabinets for you. This gives you complete flexibility over what cabinetry you want, precisely where. What most cabinetmakers won't do, however, is make any structural room changes,  get too involved in electrical or plumbing changes. For the most part, cabinetmakers can do a chunk of the work but typically not all of the work. Most will happily work with your trades to get works progressed to certain levels.
TOP TIER OPTION
If going down the DIY or cabinetmaker path doesn't float your boat, you can outsource the whole shebang to a kitchen showroom company. This can be a great option for people in numerous situations where knowledge gaps exist, they're time-strapped or they simply can't be bothered doing part or all of the project management themselves.
Whatever option you choose, just remember that the higher the value of your property, the higher your kitchen quality should be. A basic laminate kitchen in a multi-million waterfront property definitely won't cut it! On the flipside, spend too much and you risk overcapitalising on your property.