3D technology for structural renovators
You normally wouldn't buy a sofa without road testing it in the store and you wouldn't buy a house without walking through it at an open for inspection. Yet for the biggest investment some of us will make, we are expected to trust a floorplan on paper.
If you're about to embark on a structural renovation, new technology has now provided a way to actually "walk through" your plans in a warehouse environment so you get a real-life sense of the proportions and layout.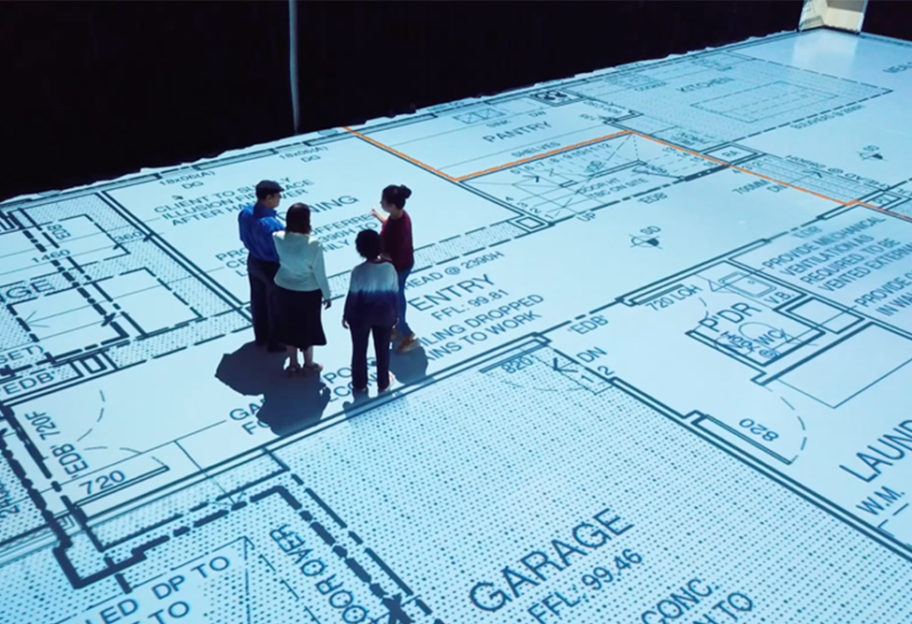 The state-of-the-art projection technology is not only used to project your floor plan in 1:1 scale, it can also project your façade and any elevations you may have for your renovation.
The simple fact that you can stand in front of your kitchen elevations to visualise the layout of cupboards, drawers, oven height, etc, means that you can tweak any details you feel don't work before lodging your plans with council. Walking through your rooms gives you the chance to detect any flaws in the layout.  It gives you the opportunity to see whether you need to move walls, increase or decrease bedroom sizes or widen hallways… before works have even begun. The technology allows structural renovators to approach their project with more certainty about how it will turn out.
There are several companies in Australia offering this technology: LifeSizePlans has offices in both Sydney and Melbourne. Their service includes the use of real furniture and household items, as well as partition walls and decorations. They encourage customers "to push the furniture around and place them in your rooms, hallways and living area, so you can get a true feel of your layout and size".
One to One Displays has recently opened a large warehouse turned display centre in Mulgrave, in south-east Melbourne.  The services offered include:
1:1 scale floor plan projection that you can walk through
1:1 scale house facade and elevation projection (kitchen, bathroom, etc.) on a 460-inch screen
High definition audio & video session recordings to help capture discussions made throughout the session
Option to bring in furniture to help fit out the space on the projected plans
Option to have images digitally overlaid onto the plans to go through options of furnishings
For a full home build, One to One Displays offers a 1-hour display session, which includes the floorplan projection, façade and elevation projections, for $1,000+ GST.
For a partial build / renovation, a 1-hour display session costs $500+GST. There are meeting room facilities available to use post session to debrief with your builder and go through any details discussed.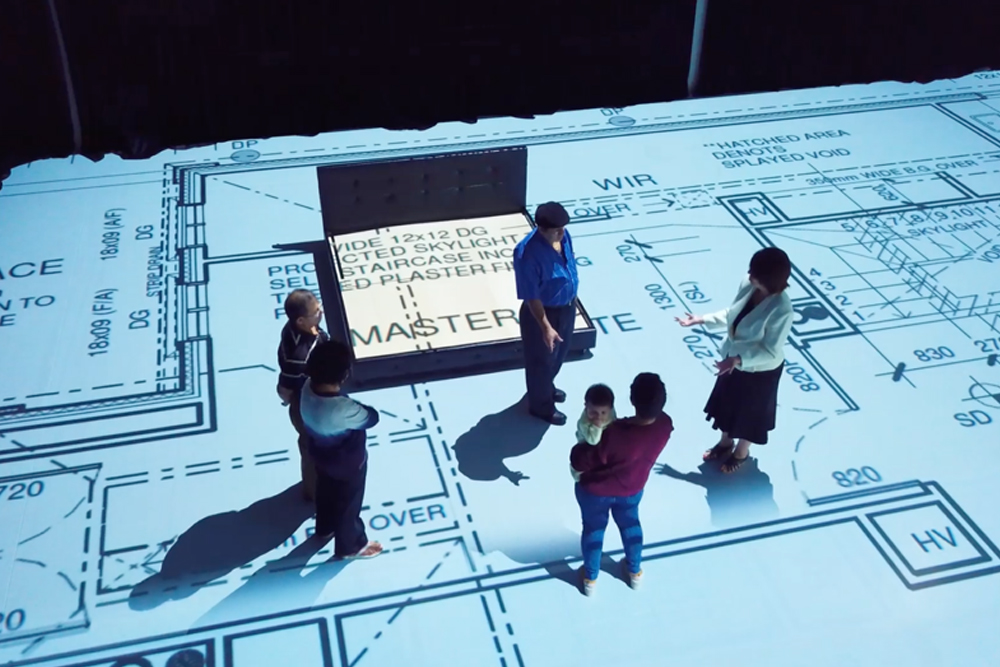 For those who struggle to translate a paper plan into a real-life building, it's technology that could well save time and money – and expensive mistakes – in the long run. The reality is, that some of us simply learn and understand better by seeing and experiencing things.