How to deliver the ultimate Airbnb experience
Even if you've stayed in one hundred Airbnb places, you may not have a realistic idea of what it takes to be a successful Airbnb host.
All those tiny touches you've taken for granted have likely been carefully orchestrated to earn a five star review for your host – and THAT, my friends, is what you're aiming for if you want to ace the Airbnb game.
Guests will judge and rate you on everything, from cleanliness, communication and location, to how accurately your listing reflected their overall experience. And you're after a perfect score. Because that is what is going to elevate you above the competition and get you to the top of the Airbnb listings for your area.
CREATe A welcoming home
Managing expectations is a huge part of running a successful Airbnb. Often that is a delicate balancing act between anticipating what your guests want, and providing the overall "experience" that meets those expectations.
Therein lies the grey area.
Unlike a hotel room, where there is an accepted tick list of expectations depending on the star rating, Airbnb typically caters to those looking for a more homely, personalised environment. That means furniture, accessories, bedding, kitchenware, etc, all chosen by the owner. So you better hope they have good taste!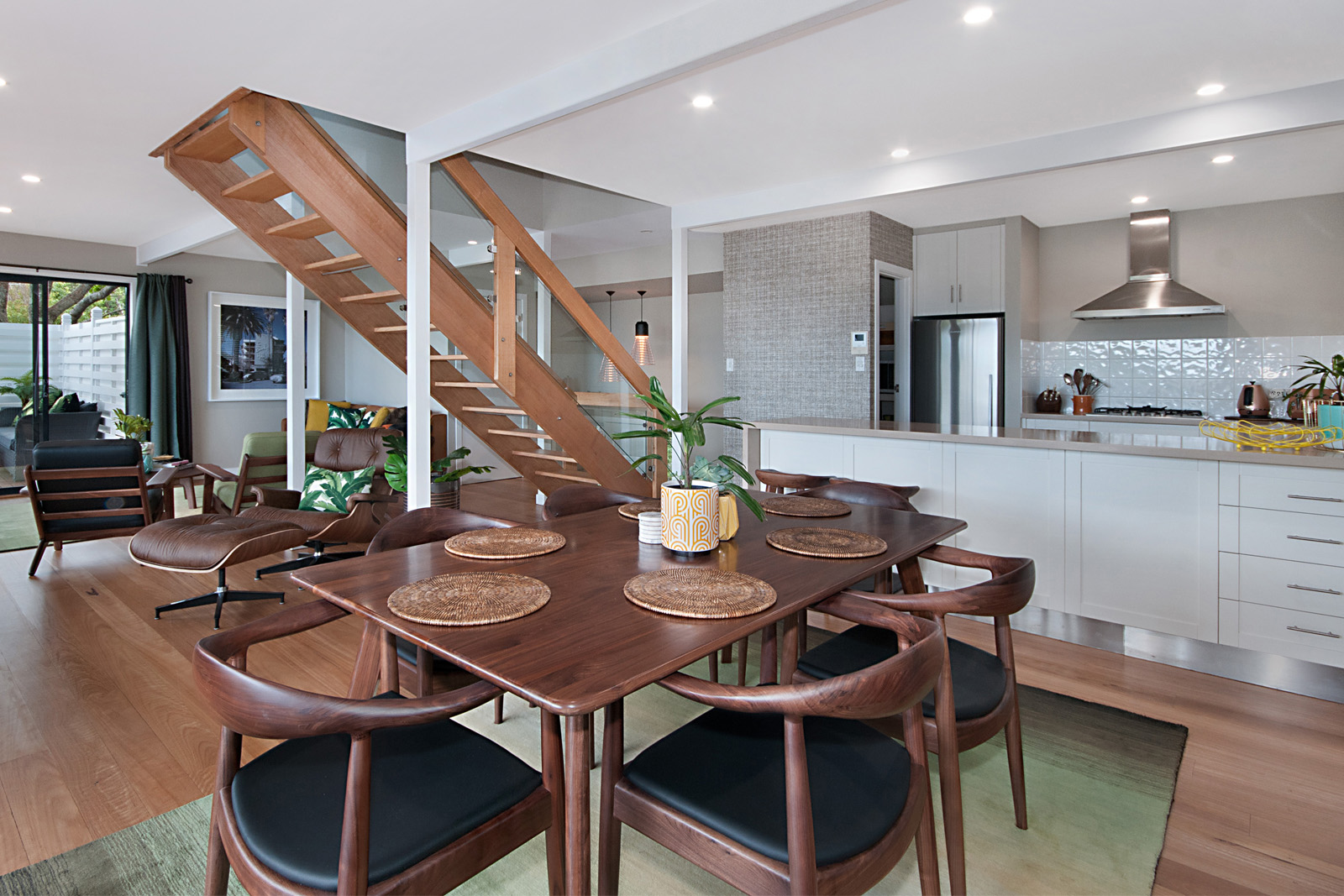 The pricing is going to be arbitrarily set, and possibly negotiable, depending on the length of stay and time of week.
Every host has a different communication style and this will reflect in their interaction with guests. And that level of interaction is going to intensify if you're renting out a room in your own property, as opposed to letting the entire property.
Sharing your home means you have to quickly gauge what level of interaction your Airbnb guests are after during their stay. Some people want the bare minimum of engagement, while others are actively looking to chat and mingle.
EARNING A PERFECT SCORE
What all of this adds up to is literally hundreds of decisions that an Airbnb host needs to make in order to set up and run a successful operation.
Put a foot majorly wrong and your Airbnb ranking could plummet. Positive guest reviews and star ratings are the backbone of your business, so you need to make sure everything is spot on, from the very first time guests view your listing, right through to your final communication with them.
That's why I've created a detailed Airbnb for Profit course that will lead you through every step of the process. It's based on my own experiences as an Airbnb host, learning from the mistakes I've made, the knowledge I've gained, and my expertise as a professional renovator, skilled at anticipating what my target market is after in a property.
Here are six tips for preparing your property:
Choose a theme for your Airbnb property, be it contemporary, Hamptons, beach shack, Balinese… you want a cohesive look and feel throughout. You ideally want something that reflects the location you're in.
Keep the paint palette neutral, and just use accessories, rugs, etc, for your colour highlights. What you want to avoid is a polarising decor that some people absolutely love and others hate.
Provide written instructions for any device that could be tricky and place it prominently, be it a TV, DVD player, washing machine or oven. It avoids frustration.
Choose quality products for your guests. This doesn't equate to expensive; shop around. You don't want handles falling off frypans, wafer thin towels or scratchy sheets. Buy items that will last the distance and leave guests with a good feeling about your property.
Comfortable beds are absolutely imperative. Guests may forgive a couple of missing wine glasses or the toaster that packed it in and needed prompt replacing. But a saggy, uncomfortable bed? Never!
Cleanliness is next to godliness. I cannot emphasise just how important it is to have a sparkling clean home to offer. If you don't think you're up to the task yourself then make sure you get the professionals in.
Enrol now for our Airbnb For Profit course and learn how to ace the short-term rental market.