Planning your kitchen renovation
So, what's the correct order in which to approach a kitchen renovation? It's one of the most expensive rooms in the house to renovate (up there with bathroom renovating), so if you've decided to project manage your kitchen reno and bring in the various trades, be sure you're up to the challenge.
Every renovation project is going to differ according to the works required. You may be taking down or adding walls to rejig the layout, or maybe laying new floors. In other words, the "scope of works" and the "order or works" will vary depending on how grandiose your plans are.
The aim is to streamline all your works as much as possible to avoid unnecessary visits by expensive tradies and complete your renovation in the shortest time possible.
While it's impossible to provide a "one size fits all" approach for any renovation, there are some basic steps that you might typically encounter as part of a project. For a kitchen renovation, your steps might look something like below.
1. Kitchen design
Are you leaving the footprint of the kitchen exactly the same and merely replacing what's there, or are you completely reinventing the whole space? Maybe you want to take out some walls, make the space open plan and add in an island bench. Before any work starts, you need to have a clear, documented plan of what your fabulous new kitchen looks like.
2. Isolation and disconnection of services
You don't want to be swinging any sledgehammers around until you have the plumber and sparkie in to disconnnect all your kitchen services: water, gas and electricity.
3. Demolition
Now you're ready to get rid of the kitchen that's there. This is the demolition phase. Old appliances, cupboards, tiles… they all need to go! You want to be left with a completely clean slate.
4. Wall & floor installation
You may need to subtract or adds walls to make your new kitchen work and the flooring will need to be in position, too. Now is when the new walls are mapped out. This may involve the installation of timber wall framing in readiness for the next steps, in which case you need your chippie in now.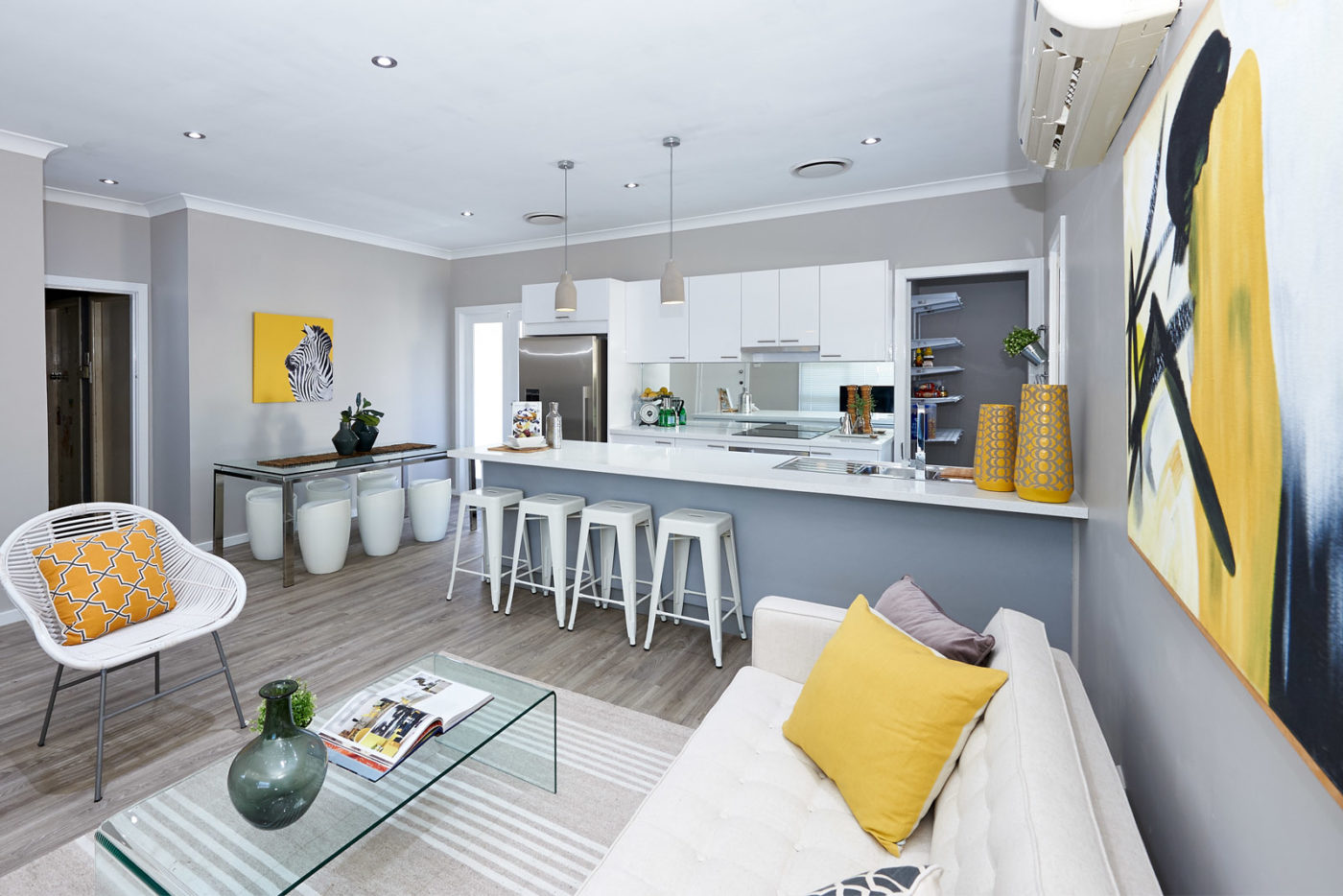 5. Plumbing & electrical rough in
You'll need to get your plumber and electrician back to do whatever "rough in" is needed to run new pipes and wiring, move power points, etc.
6. Patching and repair
You might need to put sheeting up or patch up the spots where the new electricals and plumbing have been roughed in. This is the time to get everything in tip-top shape ready for painting, cabinet installation and tiling.
7. Painting
There's a lot of debate about when to paint: do you wait for everything to be finished and paint last thing (you'll be trying to get a paint brush into impossible spaces), or do it now before all the cabinets go in? I'm for painting at this stage and then you can just do touch-ups when the job is all completed.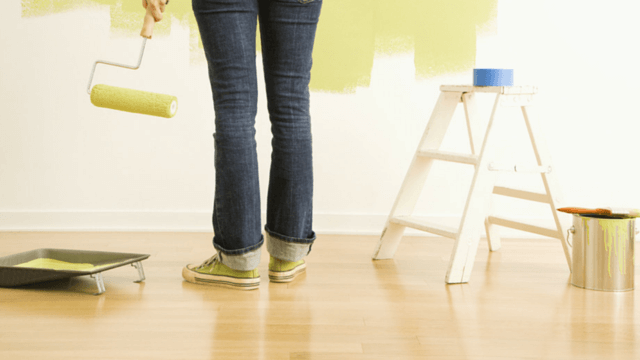 8. Cabinet install
Your kitchen is now a bare shell, so you are ready for your flatpack kitchen to go in. Floor cabinets go in first, followed by wall cabinets.
9. Benchtop installation
The benchtops are ready to go in. Either the cut-outs for the appliances will have been done in the factory or they'll be done onsite by the installer.
10. Splashback installation
You might have your tiler around to put in a tiled splashback, or if you've ordered a glass splashback, it will be installed now.

11. Install appliances
All those smart new (and hopefully bargain) appliances and sink you've had safely stashed away are ready to come out of their boxes and be installed. Sometimes this may happen at the same time the benchtops are being installed.
12. Final plumbing and electrical fit out
You're on the home stretch now. The plumber and electrician pay one more visit to connect up all your shiny new appliances. Once you've done those final paint touch-ups, you're ready to crack the cork on the champagne and heave a sigh of relief!