6 Secrets of Renovating & Selling For Profit
A well-calculated renovation is one of the surest and fastest ways to make money from property, but with prices skyrocketing and the margins becoming slimmer, you have to be super-savvy with how you go about it. The key is knowing where to buy – high-growth areas yet to explode or ugly ducking houses on the best street are a good place to start but there's also a lot of other factors to consider before signing on the dotted line and waiting for the money to roll in.
It requires an understanding of what style of renovation works for any given property, the correct budget to allocate, and the appropriate purchase and sale price you need to clinch in order to make money on the venture. In fact, renovating for a quick profit can be risky business unless you do your due diligence, so here are a few pointers to get you started.
1. LOCATION, LOCATION, LOCATION
You hear it all the time, so ignore it at your peril. Purchase in the wrong suburb or in a bad location, such as right on a busy main road or flight path and you're risking your profit potential before you've even started. Your aim is always to appeal to the majority of buyers and a major thoroughfare is always going to be a major turn-off, no matter how stunning your renovation. Research suburbs and locations you know will be popular with buyers and/or renters. Real estate sites and property research services such as RP Data from CoreLogic, which showcases previous sales figures and potential worth, can help with the groundwork. Think good amenities and infrastructure, close proximity to public transport and preferably quiet locations.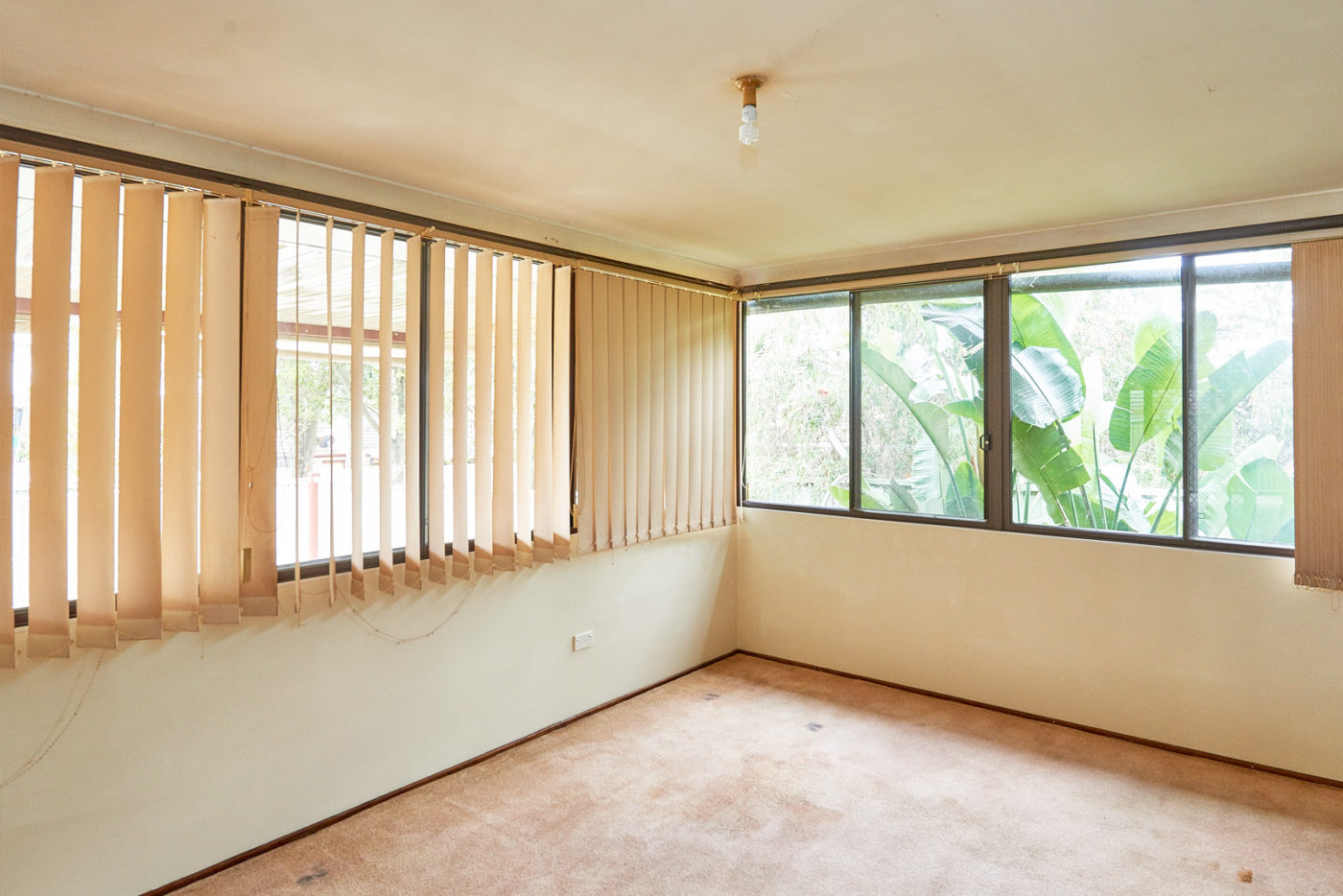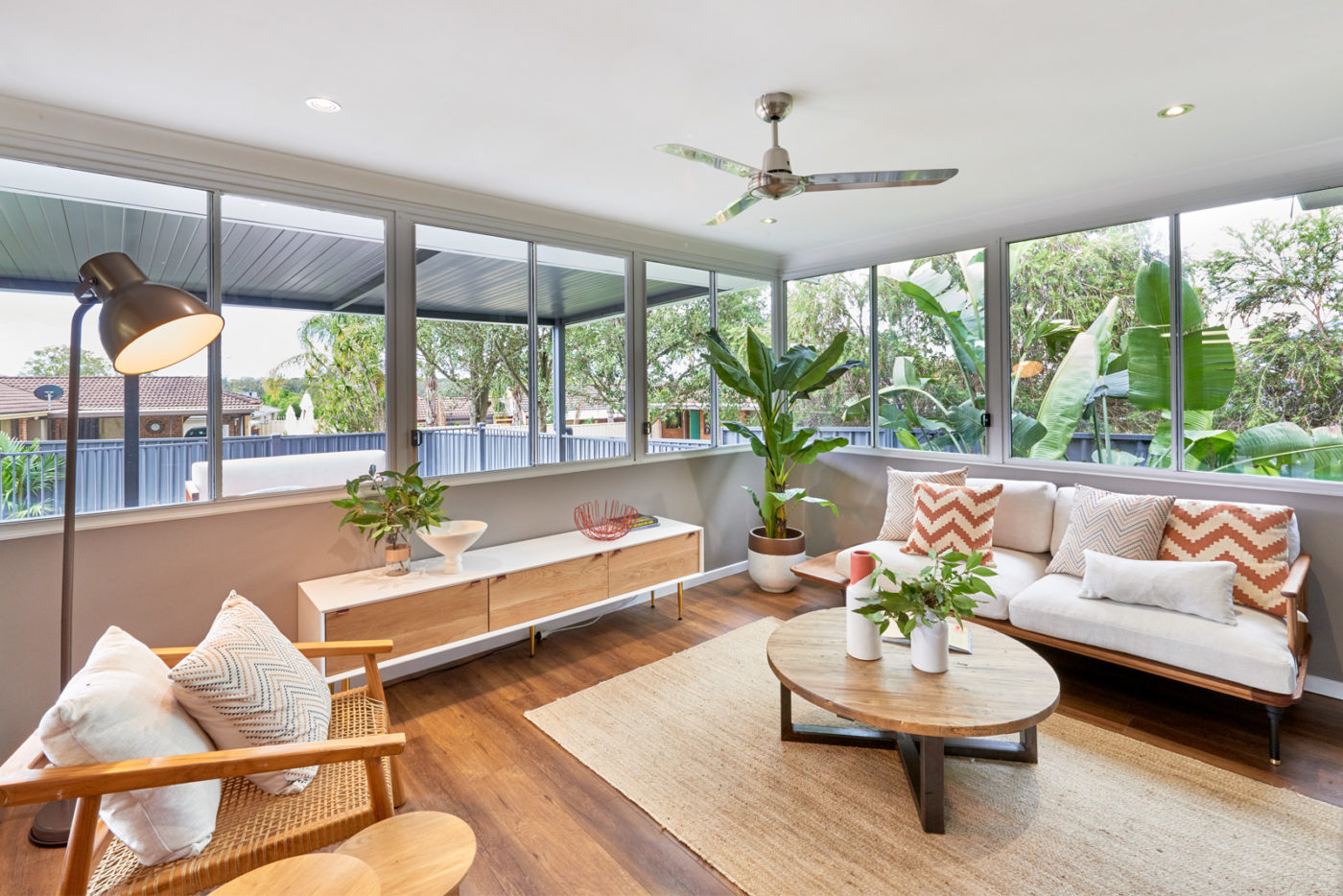 2. BUY AT THE RIGHT PRICE
In an overheated market, where prices are steadily escalating and competition is fierce, it's easy to overpay on a property. Do your research and know what properties are worth in the suburbs you're looking in. Don't let emotion or desperation get the better of you. It might take a couple of months to get a handle on what real estate is selling for, and the difference in price between the unrenovated and renovated versions of similar properties. The larger the gap, the greater your potential to make a profit on the renovation. If there's little difference in price between the two, then you're looking in the wrong suburb.
3.TAILOR YOUR RENOVATION TO THE TARGET MARKET
A style of renovation that works for one suburb could be completely wrong for another. And a quality benchmark required for one property would be money down the drain if you broadly applied it to every property you renovated. For example, it would be silly to splurge on expensive stone benchtops for a rental property unless perhaps you were renovating a penthouse overlooking Sydney harbour. Research who your target market is and then tailor your renovation to that market, whether it's young families (think safety and practical play areas), singles (security) or busy couples who want a low-maintenance property (no expansive lawns or gardens to maintain).
4. THE BENEFITS OF A COSMETIC RENOVATION
A structural renovation is a big investment of time and money, and will require council approval. It's not for the faint-hearted. Sure, it can offer big profit potential because the overall investment is higher, but it also carries much higher risks. If you're new to renovating, cut your teeth on a cosmetic renovation. It's much more straightforward and in most cases requires no council approval.
A cosmetic renovation typically includes improvements like painting throughout, new flooring, updated lighting, new window dressings… basically modernising everything so the property looks fresh and new again, inside and out. It can be done very cost-effectively if you shop around for materials, fixtures and fittings to get the best bargains, and negotiate good tradie rates.
5. KITCHENS AND BATHROOMS
These are the two areas where you can add huge value. Products like White Knight Tile paint and Laminate paint can transform tiles and cabinetry that are still in good nick but need a serious update. Otherwise, if you're fully renovating your kitchen and bathroom, carefully budget the two so you don't overcapitalise, as they can be expensive projects.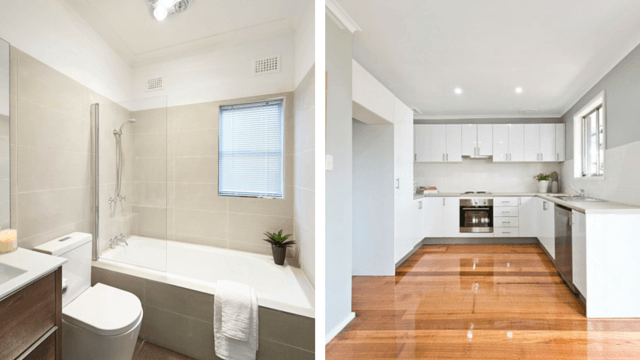 6. SET A BUDGET AND STICK TO IT
Talking of budget, this is the most critical part of the process. There are three figures that will ultimately dictate your success or failure: your purchase price, the total cost of the renovation and the price you sell the property for. These are the figures that any seasoned developer or professional renovator will quickly add up in their head when they are sizing up any piece of real estate. They have done enough property deals and renovations to have a realistic idea of what things cost and the maximum they can spend to still make a decent profit.
A large component of my Cosmetic Renovations For Profit course is dedicated to teaching this "financial due diligence". Novices can clearly go horribly wrong if they underestimate their costs, overcapitalise (ie. spend more than the property warrants) or blow the budget they've set. So get several quotes for everything, use the internet to research prices, and carefully cost up every aspect of the renovation.
That's clearly just the tip of the iceberg, but hopefully a window into the professional world of renovating for profit. Getting it right is no coincidence. It's a regimented, highly disciplined process that rewards those who put in the research and stick to the game plan.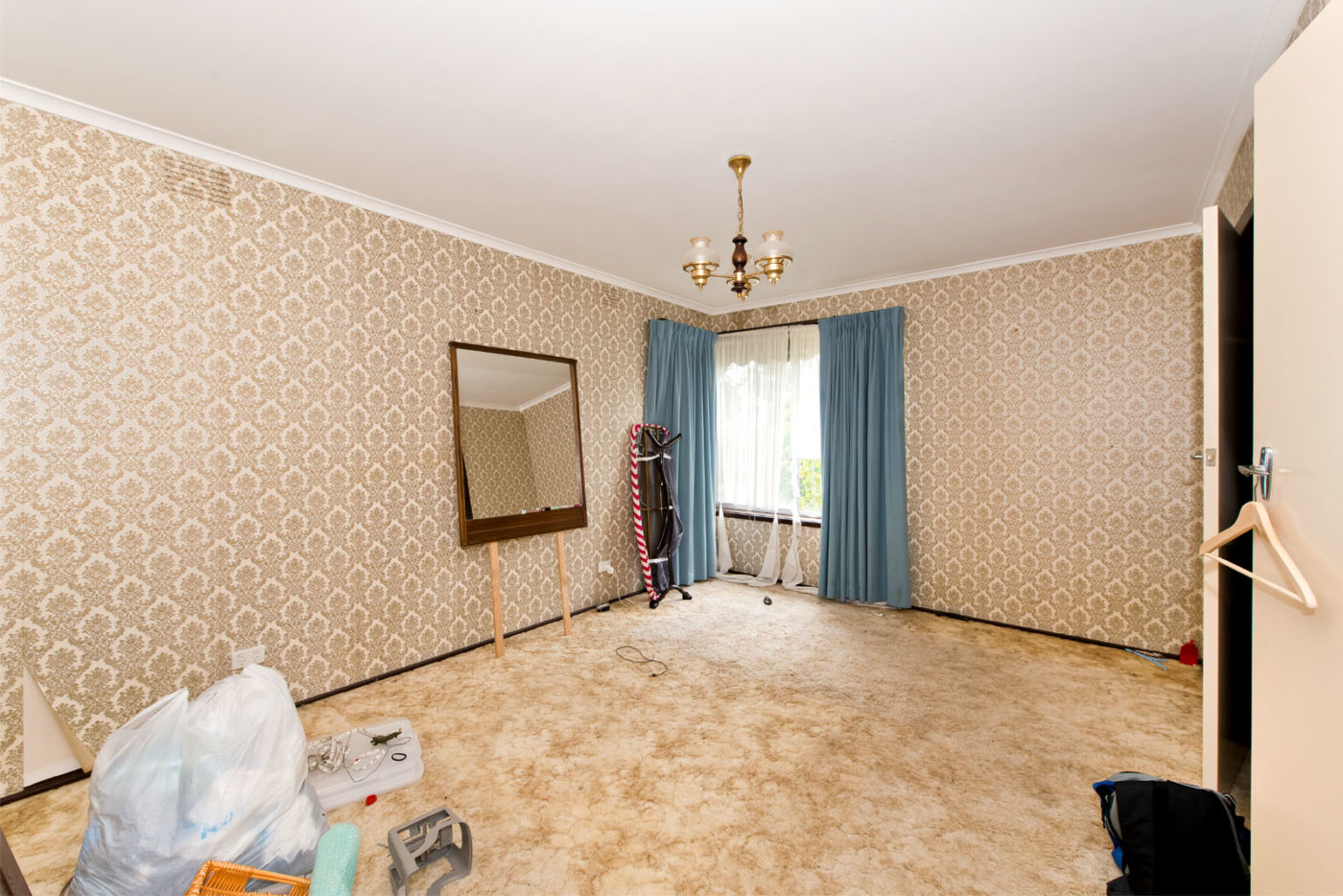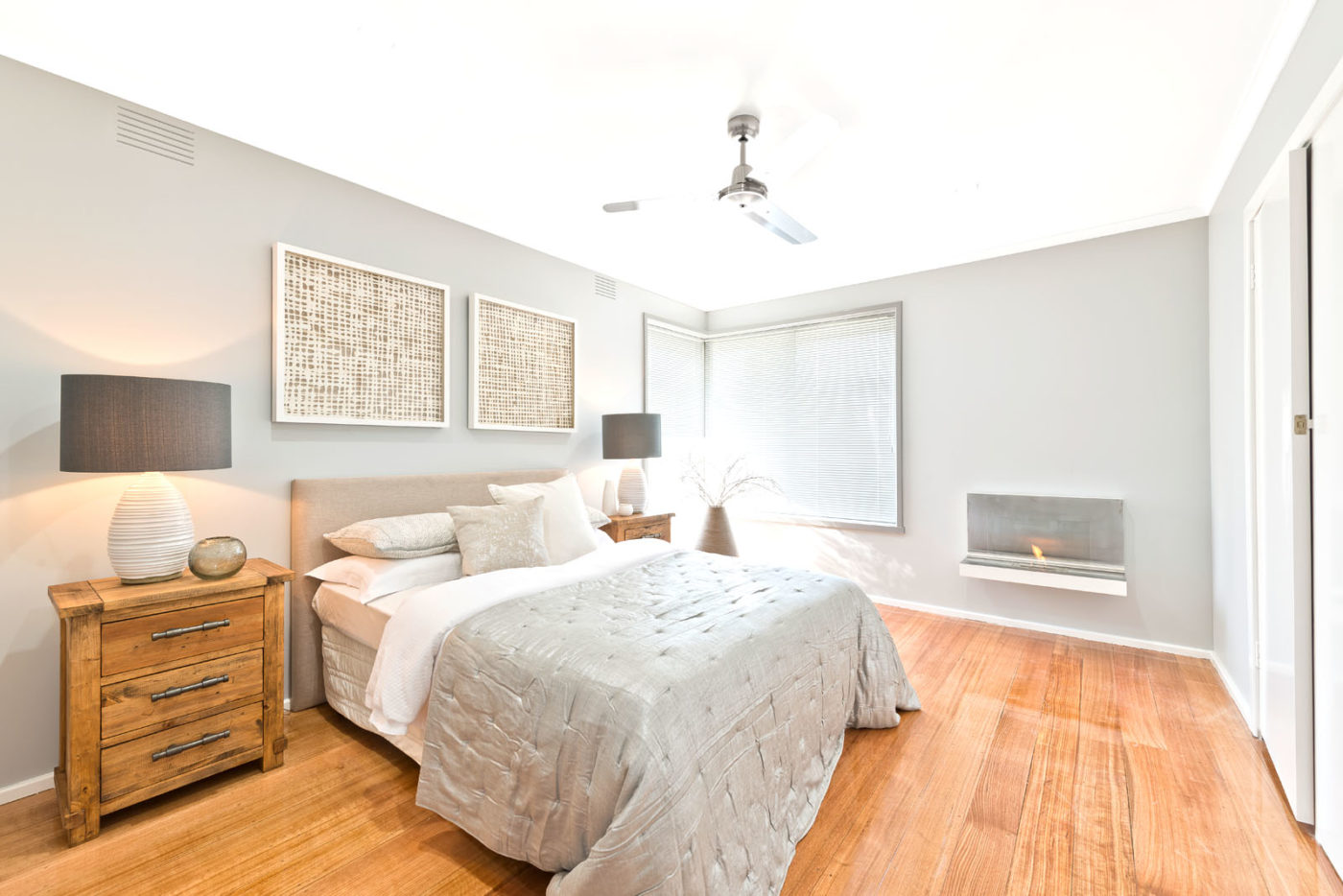 BUY & RENOVATE HOMES FOR PROFIT
Choosing the right course that will help you maximise how you buy and renovate homes for profit is important. You need to make sure you are spending your hard-earned money on a course that's really going to be beneficial and help you to create long-term wealth. Here are just a few of the reasons why the Cosmetic Renovations For Profit course is different from all other courses on the market.
Structured Step By Step System: With this course, you won't be getting pages filled with unnecessary and padded-out information. It's highly structured and will take you through how to renovate and sell/rent with a step-by-step system, all based on founder Cherie Barber's extensive experiences renovating 150 properties.
Innovation – Did you know that Renovating For Profit was the first company to offer a step-by-step renovating system in Australia? While there are many other courses out there, none bring the experience and innovation that we do and when you choose us, you know that you are getting the absolute best.
National Expert – While other people may be offering you a short property course, the quality of the Cosmetic Renovations For Profit information is second to none. This is why Cherie Barber is a trusted national expert on the topic. You won't see anyone else putting their skills to the test on television like she does!
This article was first published in March 2018 and updated for comprehensiveness.