Top 5 Ways To Avoid Becoming A Renovation Horror Story
This week I thought I'd move away from the dreary doldrums of coronavirus topics.
So, in writing this week's blog, I thought I'd start off by saying, I've been around. Having personally renovated 127 properties over the last 30 years, you can assume I know an awful lot on all the ins & outs of renovating. Say the word "renovation" to some people however, and they'll naturally break out in a sweat. But for many people, renovating is looked at as the "Aussie thing to do". Many will agree, if you don't try it at least once in your lifetime, you're not a fair dinkum, true blue, are you?
What I do know is that Australians are obsessed with renovating. It's almost up there with our national love of sport. But why is it, that many Australians sit glued to their TV screens each week, watch a couple of episodes of The Block, then think they can go out and replicate the same results? Why do many think, a quick cosmetic renovation is something they couldn't possibly stuff up? Well, I'm here to say, renovating can be disastrous, if you don't know what you're doing. Here are my top 5 tips to avoid becoming a renovation horror story:
1. Avoid Falling In "Love At First Sight"
OK, the Block is over and somehow, you've magically ended up at an open for inspection. You walk through a property – the carpet defines the word grungy, the paint peeling from every surface is rather artistic and that kitchen & bathroom has got a good chance of listing its way into your national museum. You think to yourself; this place looks so ugly, I've hit the jackpot! You tell yourself you can make it look 50 times better because there's so much work to be done. You fall in love with it at first sight, deeming it your perfect fixer upper.
Let me get one thing straight… the older, uglier and more decrepit a property is, the higher the chance you'll need to rip more stuff out of the property. And when you have to rip a lot of stuff out of a property, you normally need to put it all back together again. And new stuff ain't free. What does that cost you? Money! The very thing that most people try to make in renovating.
Now I'm not discouraging you from buying the ugliest house in the street. What I do want you to do is to try and cost up the project, before you sign any Contract of Sale. Not every unrenovated property will make you money, so just like finding a life partner, you'll need to become rather picky about what type of property you buy. Often the ugliest properties can be the most expensive and time consuming to renovate, leaving very little profit left over, once all costs have been accounted for. Tip: Crunch all the numbers before you buy.
2. Don't Get Caught In The Wrong Location
You come out of your spare bedroom (aka your new home office, thanks to coronavirus) to grab yourself a cup of coffee. As you stare aimlessly out your kitchen window, waiting for your kettle to boil …. low & behold … you notice a young fella knocking up a "For Sale" sign, just across the street. Aren't you in luck, it just happens to be an unrenovated house! Before your coffee is stirred, you've already conjured up images in your head, of what you can do to that place & how convenient it will be to project manage your reno, just across the street!
Don't. Whilst it's tempting to go for "convenience", if you don't buy in the right suburbs that are going to appreciate in value, quite frankly, you're buying a dead duck. If you're someone who's a little short on the money side, you can't afford to buy in a suburb that aint going to get good future capital growth. So instead of convenience, opt for coin instead.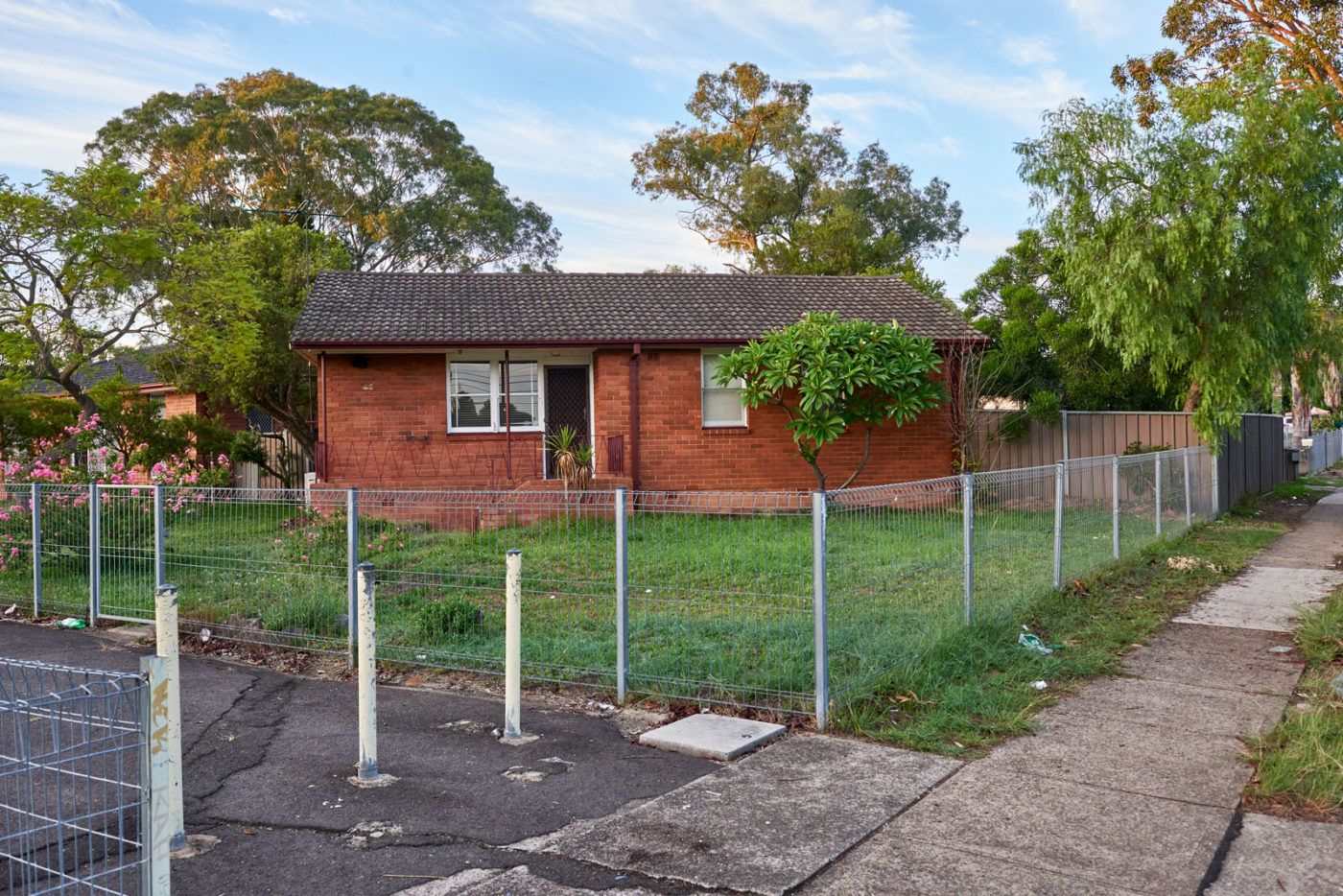 Just remember, a big part of your ability to build a property portfolio will be to leverage equity in your properties. If you don't get good capital growth in a suburb, there may be no equity to leverage which means you're in a stall position, while property prices continue to rise elsewhere: Tip: Educate yourself on what triggers cause a suburb to boom in value or do my Cosmetic Renovations For Profit course which covers this in extensive detail.
3. Pay Too Much For Your Perfect Fixer Upper
Let's agree, buying a property is not the same as buying a $3 packet of Burger Rings. Believe it or not, people spend more time researching the latest flat screen TV and its price than a property worth hundreds of thousands of dollars. It's lunacy at its best and the only logical reason that I can concoct up in my head as to why people do this, is because perhaps, people don't actually know how to determine the true value of a property, before they buy. Let's face it … they don't teach us this sort of stuff in school so unless you "self-educate", you could get this part of your reno, horribly wrong.
There are several ways you can determine what a property is truly worth before you submit your offer. There's a plethora of property reports around like Core Logic RP data that will help you inch one step closer to paying the right price. Local recent comparable sales are another way. Micro analysis at a street price level will also help you get your price spot on. In every suburb, there's a good & bad side to the suburb and property prices will differ all within a suburb to reflect that. There's also the option of an independent valuation and a stack of other ways to ensure you get your buy price right.
Many property experts say "you make your money when you buy" and whilst I don't necessarily agree with this catchphrase, what I do know is, if you overpay for a property when you buy, it doesn't matter what award winning renovation you do, it will be extremely hard to recoup a profit. Tip: Never trust a real estate agent's opinion on what a property is worth, spend proper time doing your own independent research to make sure you don't overpay, when you buy.  
4. Over-engineering Your Renovation
You've heard the saying "keeping up with the Joneses". A lot of people fall into this category with their renovations. Just because you see jaw dropping, dead gorgeous design on a renovation TV show, doesn't mean you should do the same on your $300,000 suburban sleeper!
Many inexperienced renovators get lured into this false pretence that design is everything when renovating. Sure, it's important but it's not the be all. Not every property requires brand name appliances, imported silk wall papers from rare glo-worms in Russia or those high-end sheers that are oh so gorgeous, darling! If you have a $3 million property, yes go for it, design will be absolute top of your list. But if you're an average, run of the mill sort of person, buying a more humanly priced property (e.g. $750,000 or under), I'm here to tell you, you don't need all the designer bling, bells, whistles, pomp & pageantry. In all truthfulness, you just need to make your property look better than before.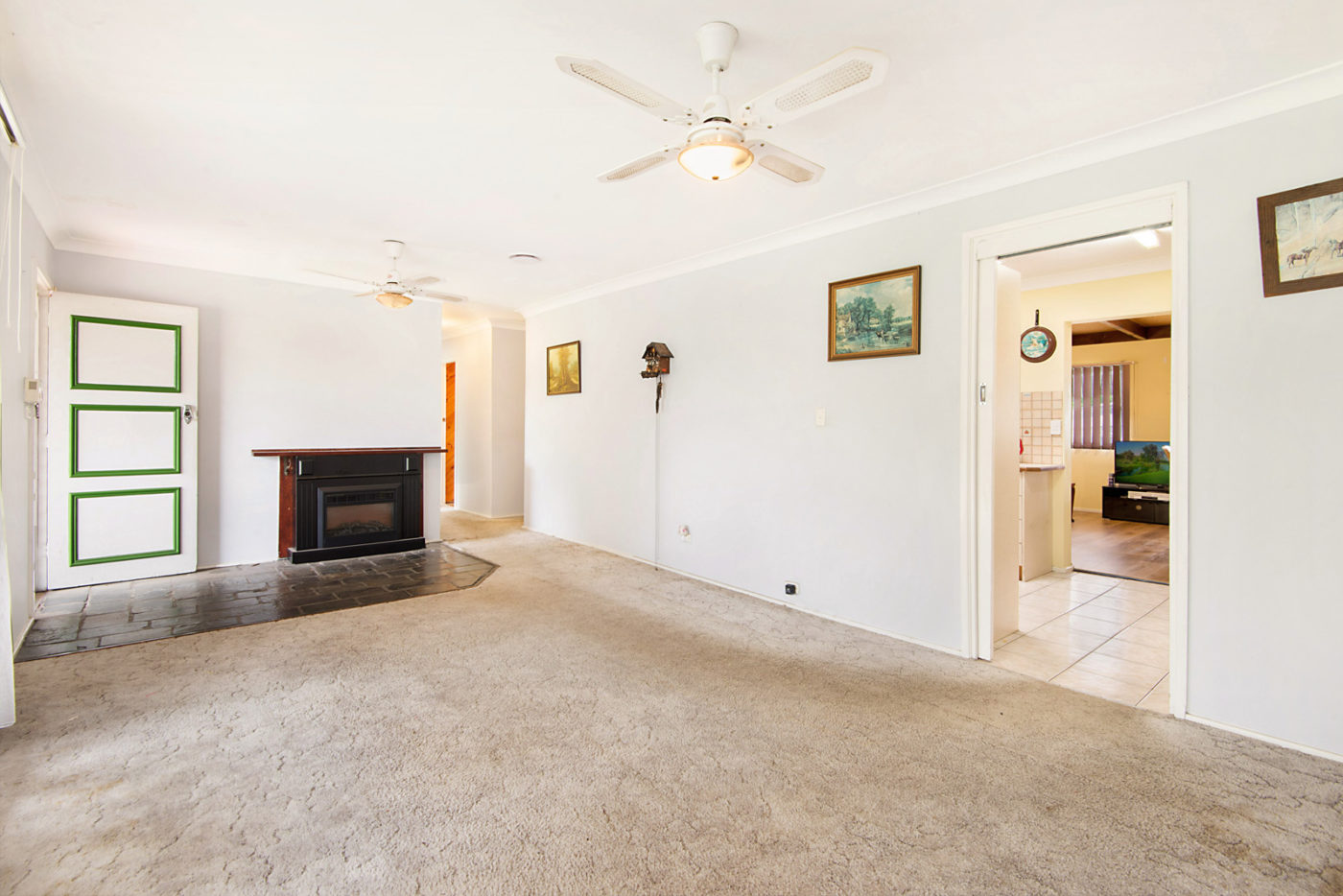 If you don't yet know it, the dirty word in renovating is "overcapitalisation". This is where you spend too much on your property and don't see a return on investment. But conversely, you don't want to "undercapitalise" either when you don't spend enough to truly uplift your property's full potential. So now I know you'll be asking – well what should I spend then Cherie? Simple answer: For a cosmetic renovation, aim to spend no more than 10 to 15% of your property's current value. Look at it another way; if you have an unrenovated house, out in the burbs, that's currently valued at $500,000, aim to spend no more than $50,000 – $75,000 tops to transform your property entirely, inside & out, materials & labour, all said and done. Amen!
Remember, it's very possible to have the best house on your street with an award-winning renovation. However, if you've overcapitalised to the point where the property is worth less than what it's cost you, have you really achieved anything? Sure, you might have a nice home to live in (and that's something for a lot of people) but you can't forget the need to create equity in your property assets either. There's no point having a trophy on your mantelpiece that says "Best Designer" if you've not made a buck of profit for your efforts. Tip: Make sure your design level is always relative to your property value & the resale values within your suburb.    
5. Learn To Love Your Tradie
Go to a dinner party and many tales will be told on that rogue tradie who … you get the drift! For new renovators, the unknown of dealing with tradies and what you're going to get, is a rather frightening concept. Like any occupation, you get good & bad so just accept that from the get-go. You'll quickly learn who the good ones are, so they roll with you on all future projects.
I've dealt with thousands of tradies over my 30-year renovation career and will offer this. Firstly, dress like you've renovated before. When calling a tradie out to quote, if you're all smicked up in your Louis Vuitton shoes and head to toe, designer bling, they'll assume you've got money to burn and won't mind charging you, that little bit extra. You won't really notice it, will you, darl? If anything, dress like you've got no money. It's reverse psychology at its best.
Don't give off the impression that you're a homeowner, only going to do 1 project in your lifetime. 1 off renovators will pay a higher price than people who give the impression that there may be other jobs in the future …
Now, the big problem between most inexperienced renovators and tradies is communication or lack thereof. People seem to have no problem calling a tradie out to their property and overloading them verbally with all the things they want that tradie to do to their property. Call it verbal diarrhoea, a really unsmart way to communicate with any tradesperson. Don't assume the words you say from your mouth, translate into a tradies head in exactly the same way. Tip: Put everything you want a tradie to do & quote on, into a document called a "Scope of Works". Google it if you've never done one before or get the template in my Cosmetic Renovations For Profit course.
Last but not least, learn to love your tradie. Yes, I know that's a hard concept to fathom. By that, I don't mean, fall in love with your tradie, unless of course they're really hot (kidding!). What will take you a million steps forward is by firstly appreciating, what skills they bring to the table. Tradies work hard, often in the dirt & filth. They crawl under houses and risk being bitten by funnel webs & all the other dangerous animals that David Attenborough claims we have in Australia. They work outdoors in the freezing cold in winter and do all sorts of stuff that ain't glamorous. They fall asleep at 8.30pm each night and are labelled "unsociable" by their families because they're so damn knackered from each day's work.  Tradies don't owe you anything so the sooner you show them respect for what they do, the sooner you'll have a better working relationship with them. Please, thank you's, the offer to grab them a morning coffee or lunch, go a long way in tradie land. The fact is, if they like you as a person, you're less likely to be ripped off. Be a cow about everything and your reno will suffer. Moral of this story… nice but firm people achieve more on their renovation sites. Tip: Engage in honest conversation with your tradies, don't be afraid to ask for their help, document your needs in writing before they start the job, get a fixed price quote (where possible) and pay them on time for a job well done.
If you loved this article & are keen to learn more about renovating for profit, join me on my free property mega webinar this Sunday 26th April from 3.00 to 5.30pm. To register now, CLICK HERE.