5 Ways To Get More Airbnb Bookings
With lockdowns behind us and borders now opened up, travel is well and truly back on the agenda. Whilst Airbnb took a major hit for the best part of 2020 and 2021, Aussies are now getting out & about and as a result, Airbnb bookings are going through the roof.
What you can't question is that Airbnb is now a bonafide property investment strategy. More than ever, people are turning their spare bedrooms, their own homes & other spaces such as their garage into Airbnb accommodation, chasing extra cashflow to help make life all that bit easier.
What I do know is that to be successful on Airbnb, you need to have your smarts about you. It's not as easy as throwing on some designer bed linen, fluffy cushions & a few colourful styling items. There's a series of things you'll need to do to get the maximum number of eyeballs on your property online so you win the ultimate prize – a confirmed booking!
But here's the dilemma – you know how great your Airbnb rental is, so why aren't you getting more bookings than you'd like? How can you get others to notice your property & want to press on that all important "Book Now" button?
Never fear; there's some relatively easy tactics you can use to stand out from the pack. Employ these simple tactics & you'll be one step closer to extra cashflow rolling in: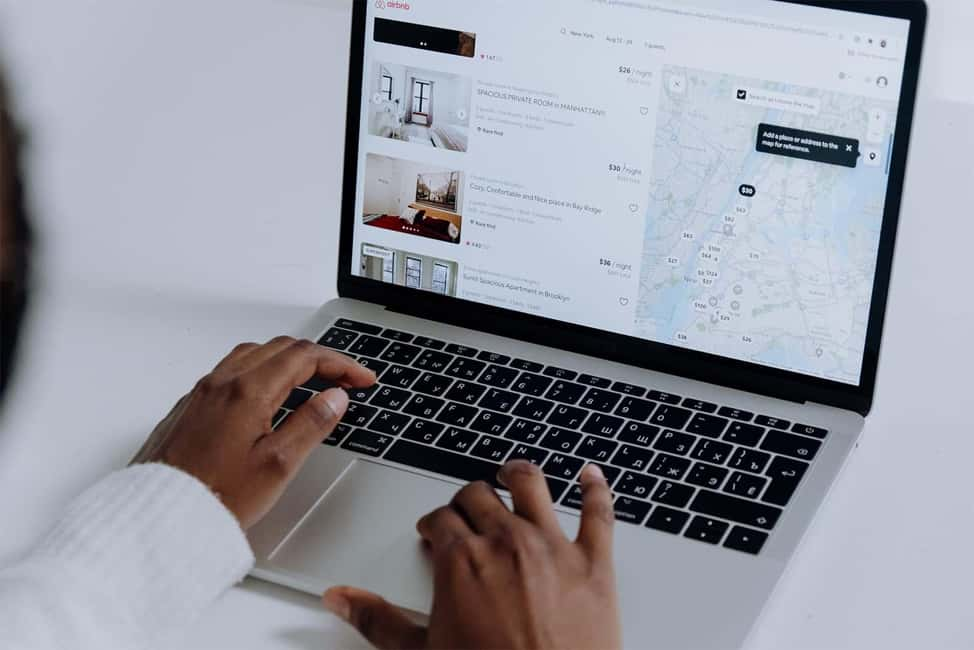 START WITH A KILLER HEADLINE
Let's be honest, we're all guilty of judging a book by its cover. In the world of Airbnb, first impressions really do count. Before someone even gets the chance to check out your online photos, often your headline will be the thing that grabs their attention first. You have just 50 characters to make this happen so make every letter or digit count. The best way to do this is by using key description words that:
Highlight what sets your property apart (e.g., picturesque view, Insta-worthy decor, breakfast included);
Reconfirm the location (e.g., bush retreat, beachside, inner city);
List some of the key features (e.g., Wi-Fi, parking, pool);
Gear it towards your target market (e.g., romantic, luxury, off-the-grid).
Put this all together & you have your killer headline: "Luxury Bush Retreat w/ Pool Overlooking Valley"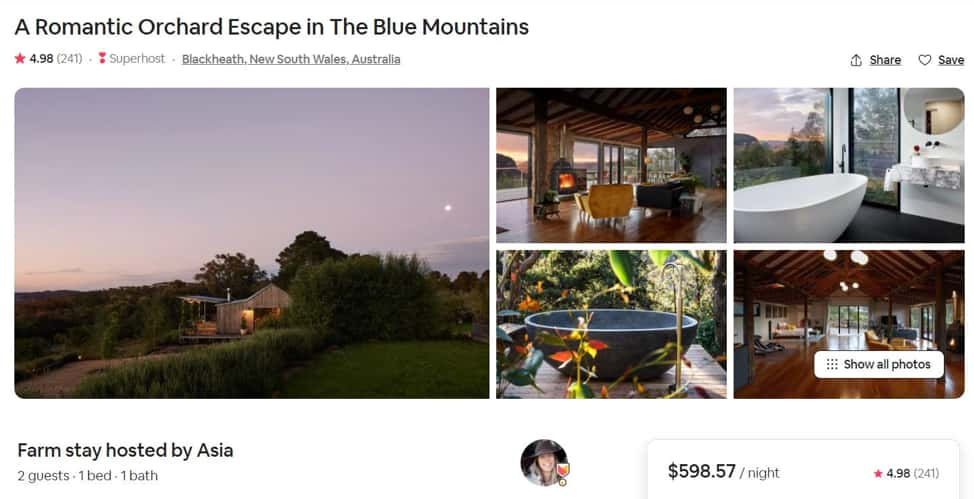 FOLLOW UP WITH INSTA-WORTHY PHOTOS
A picture tells 1000 words so back up your headline with some rather amazing photos. Whilst you may be tempted to skip the professional photographer to save some coin, it could cost you more in lost booking opportunities. Invest in a professional real estate (not family portrait photographer) to take your Airbnb listing photos. Sure, you may have the latest iPhone with that you-beaut camera but sorry, those photos probably won't cut it.
In a lot of cities, Airbnb provides a service that can connect you to experienced photographers in your area. The bonus of having Insta-worthy photos & an Insta-worthy Airbnb generally, is that guests are more likely to post photos of your property on their social media feeds. Who doesn't love free marketing!
It goes without saying that your best property photo should always be your cover photo. Choose one that shows off the best room in your property & ideally, any view if you have one. In the rest of your listing, include shots of indoor & outdoor areas, teamed with some neighbourhood features & lifestyle shots to really set the scene.
Make sure each photo you post provides a lot of information about each room. Include photo captions so guests can get a clear idea of what they're looking at. It also gives you an extra opportunity to talk about any worthwhile features of the property that guests may not be aware of from your photos such as "whisper quiet bedroom with 5-star hotel quality mattress for the perfect night's sleep".
KEEP YOUR PRICING COMPETITIVE
It's hard to walk the line between competitive, attractive pricing & making enough profit from your Airbnb. Start by looking at other Airbnbs in the same suburb as you, that offer similar facilities to get a ballpark figure of what your nightly rates should be. Take into consideration your cleaning & service fees as well, covering for any extra amenities such as laundry, tea, coffee, etc.
It's also essential you try & crunch the numbers to work out your expected net revenue, your costs & what your overall profitability will be. In my Airbnb For Profit course, I've developed an Airbnb Profitability Calculator & Annual Revenue Cashflow Calculator that lets you easily see how profitable Airbnb can be, before you invest any money upfront in styling & getting the property ready generally. A lot of Airbnb hosts fail to do this early in the process & as a result, venture into the world of Airbnb with a lot of critical detail missing.
Consider having discounts for last-minute or early bird bookings & extended stays to encourage guests to stay longer with you. Don't be afraid to charge extra for holiday periods & special event times. You can also charge more for extra guests, keeping your nightly rate lower so you rank higher in search results.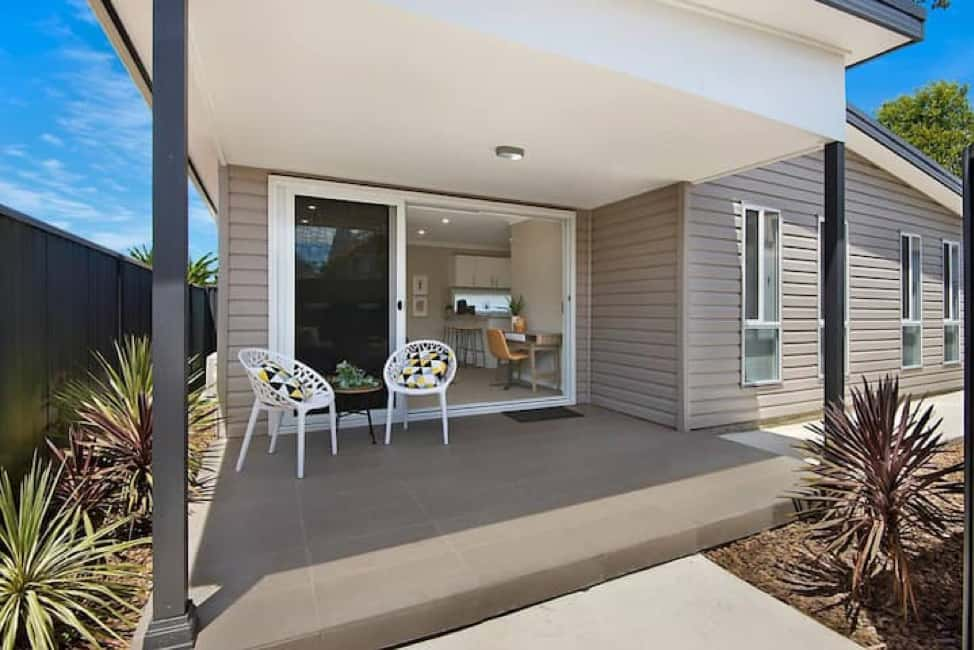 LET GUESTS BRING THEIR FURRY FRIENDS
A fast way to get instant cashflow rolling into your bank account is to be flexible enough in allowing guests to bring their pets. For many people these days, pets are a much-loved family member, even a substitute for kids in some cases! The thought of leaving our four-legged friends at home or placing them into a pet boarding facility would be all too much for some people to bare.
Making your property pet-friendly is a super-easy way to set yourself apart from other properties & open yourself up to a whole other demographic of holiday makers. Firstly, assess whether it's safe to have animals on your property & be mindful there may be more cleaning or damage than guests with no pets. You can charge a pet bond which is refundable when they check out, provided there's no damage.
The key in allowing pets in any of your Airbnb properties is to make sure you have clear rules about what types of pets are allowed, their behaviour & if there are any parts of the property where they're not allowed (e.g., on the couch, sleeping in beds, etc).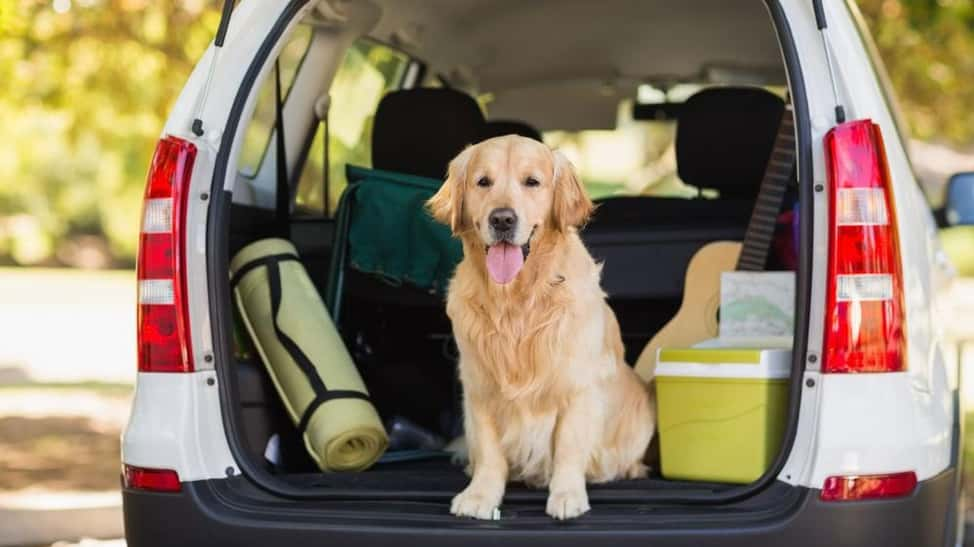 BE PRO-ACTIVE IN GETTING GUEST REVIEWS
It doesn't matter if you have an Airbnb or any kind of business these days, customer reviews are an essential part of life. Positive & genuine reviews from past guests is a great way to build trust with future guests. After seeing your images online, potential guests will do their homework, checking out guest reviews for social proof that your property is what it states to be.
The Airbnb platform is great in that it automatically prompts both the host (that's you) & your guest to leave a review as soon as your guest checks out. But not all guests are proactive in doing so. Don't be scared to send your guest a friendly reminder after their stay, thanking them for coming & encouraging them to leave their review.
Having as many guest reviews as possible not only increases your authenticity, it's also a great way of eliminating future guest questions. Respond to reviews, visibly thanking the guest for their kind words & addressing any concerns mentioned. This adds the last final personal touch that helps future guests trust you & to book your place with confidence.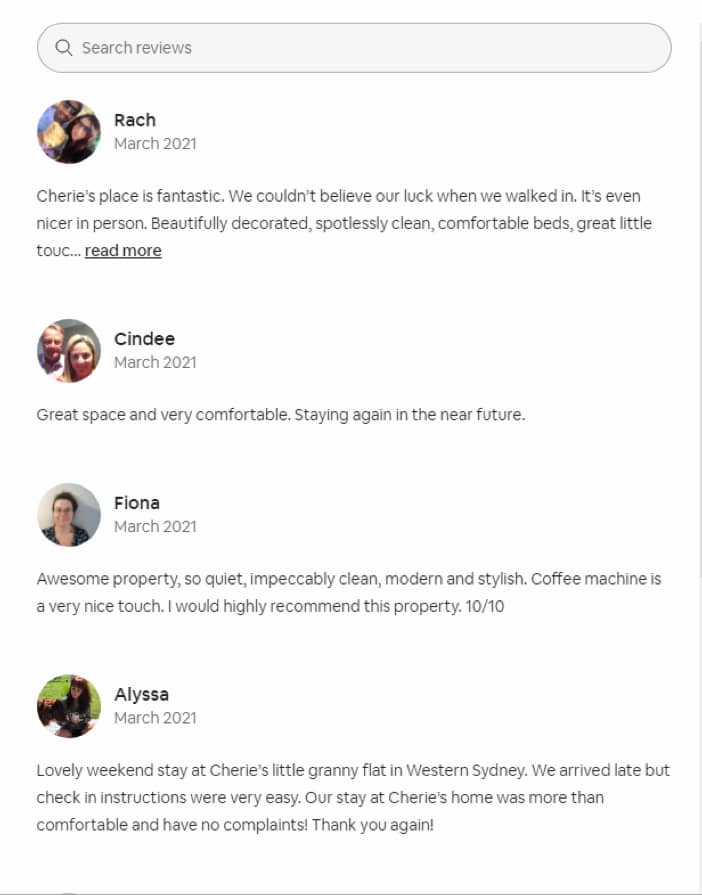 At the end of the day, there's so many ways to increase the sheer number of Airbnb bookings you receive, along with your profitability. Start with these five basic tips first to get your bookings rolling in. If you're wanting to take your Airbnb activities to the next level, dive head-first into our Airbnb For Profit course. You'll learn all the strategic tips & tricks to turn that spare bedroom in your home or your investment properties into lucrative little money spinners.
And if you're looking to keep costs down be sure to check out my Home SuperSaver group, it's a national buying community (think people-power) that enables anyone to get big discounts off a plethora of items you're likely to need to kit out your property. Think artwork, bedding, rugs, and even big-ticket items like appliances and paint. Those big discounts you get will ultimately mean more money in your pocket. Be sure to check it out: Home SuperSaver. After all, who doesn't love extra cashflow?
Much love,
Cherie x