7 Student Renovations That Will Seriously Impress
It's no secret the property market has been a rollercoaster in recent years – not helped, of course, by pandemic panic buyers jacking up prices to dizzying new heights. But with the market starting to cool and the outlook looking brighter, there's fresh hope to either get yourself on the ladder or make your next purchase. Whether you're looking at rentvesting to get your foot in the door, or adding to your portfolio by adopting a buy, renovate and rent strategy, take inspiration from these students of the Cosmetics Renovations For Profit course. Their renovations are so good (and so profitable) it's earned them a spot on the honour roll. And if they can do it, so can you.
1. This was the fourth renovation for Sydney student Anne-Marie, and her plan was simple: a straight-forward renovating for profit flip. The property was an ex-Department of Housing rental in South-West Sydney and, with the country six months into the pandemic at the time, savvy Anne-Marie knew she could get it at a price where the profit margin worked. After 112 days of hard yakka, she walked away with a tidy sum. "It just proves that by being an area expert, knowing your numbers, planning and budgeting well, and making smart decisions (even with hiccups along the way) you can renovate for a profit."
SEE THE FULL RENOVATION
2. Adelaide students Martin and Leanne had been property investors for over 20 years, but tackling a renovation was something they had little experience of until completing a Renovating for Profit bootcamp in May 2017. Since then, they've done four renovations in and around the Adelaide suburb they live, with this structural renovation the biggest of the lot. The couple managed to secure the property in July 2018 for a bargain $350,000 – mainly because the broken asbestos roof scared off other buyers. They sunk $150,000 into the renovation – which took 12 weeks to complete – and cleared a gross profit of $122,000. Not bad for a few months' work!
SEE THE FULL RENOVATION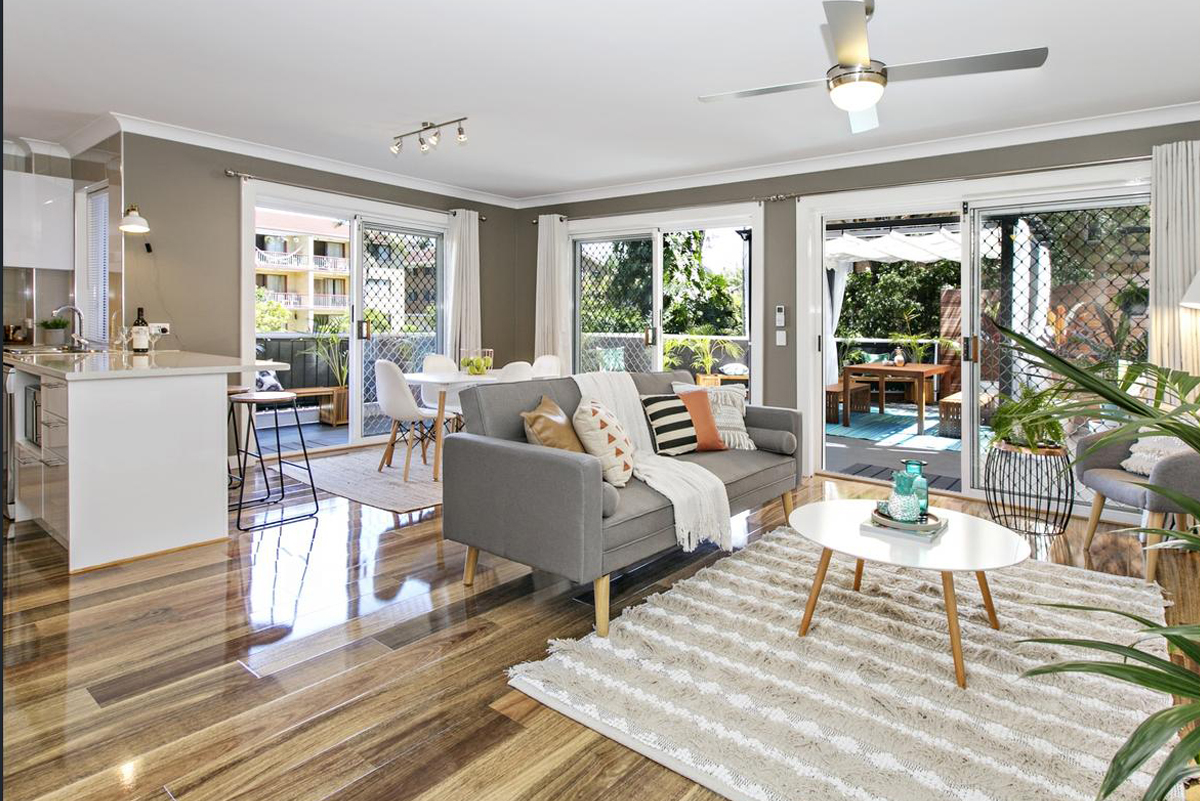 3. Students Daniel and Melinda knew this two-bedroom, two-bathroom apartment on the Gold Coast had untapped potential in spades; it had a great floor plan, an oversized patio and was just one block back from the beach. They snapped it up Mid-2016 for $335,000 and spent just shy of $25,000 on renovations to bring the tired home back to life. They lived in the property for a couple years before selling it for a net profit of $186k. Not too shabby!
SEE THE FULL RENOVATION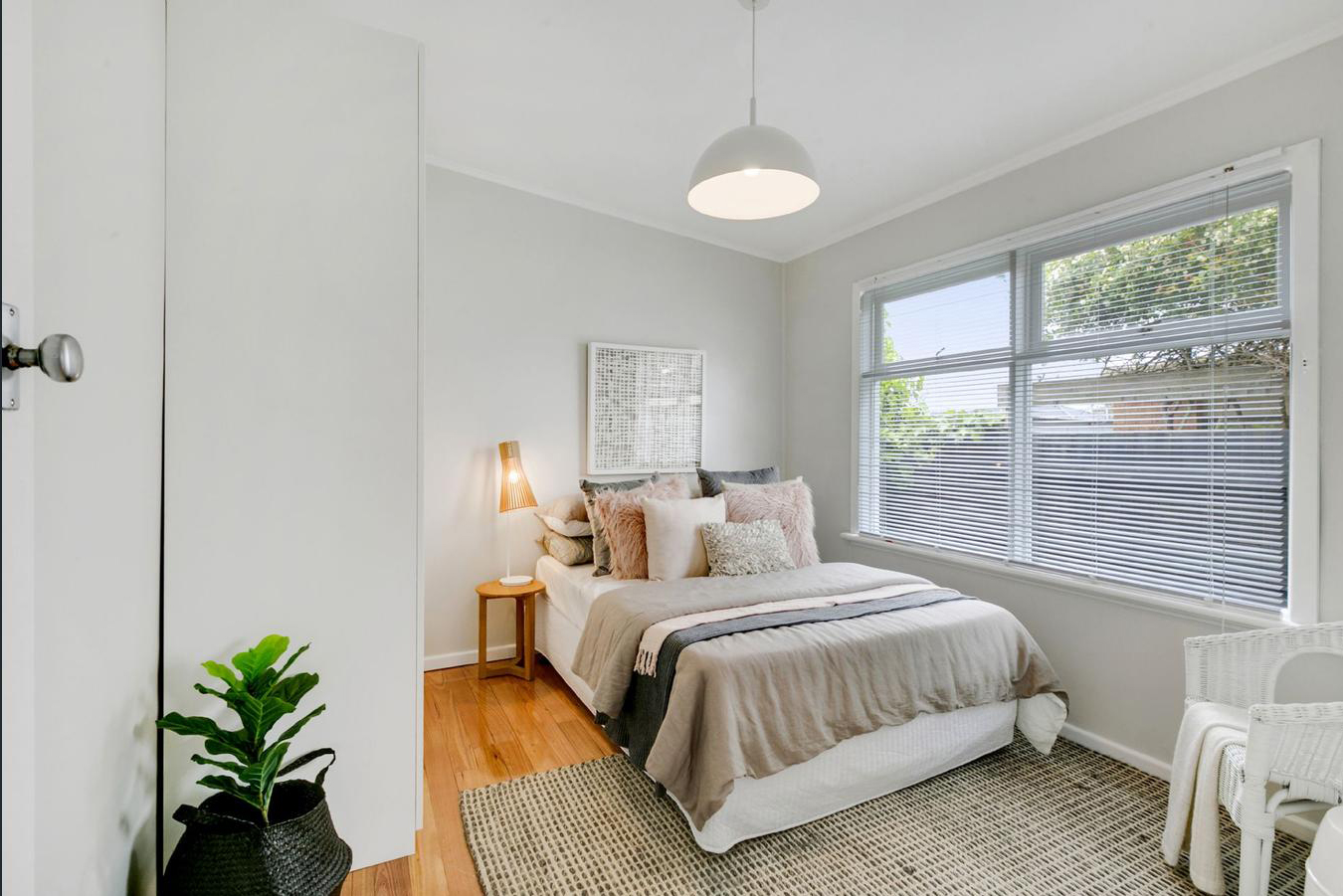 4. This Rosebud home in Victoria's Mornington Peninsula was bought by student Fiona for $435,000 in 2017. It had seriously good bones: a three-bedroom, brick-clad cottage less than a kilometre from the beach – it just needed more street appeal. So with a renovation spend of $40,600, Fiona updated the façade and added a deck and outdoor shower to create that 'tropical resort feel'. She then headed inside to tackle every room; new flooring, paint and a rejig of the layout came up trumps, earning Fiona a tidy profit of $67,000 before tax when she sold four months after purchasing.
SEE THE FULL RENOVATION

5. Months of research and due diligence paid off for second-time renovator Laura, who secured this deceased estate in Geelong for $415,000 in December 2016. The three-bedroom, one-bathroom weatherboard home was structurally sound and on a decent-sized block, so it ticked all the boxes for a smart cosmetic renovation. The floor plan was changed to create that desirable open-plan flow, then new carpet installed and a flat-pack Kaboodle kitchen. Plantation shutters were a splurge but gave the property that high-end look that could command a higher rental return. After sinking $55,000 into the renovation and renting it out until it was sold in May of 2018, a net profit of $110,000 was made.
SEE THE FULL RENOVATION

6. Purchased for $495,000 in March 2016 by student Virginie, this freestanding weatherboard home in the Western Sydney suburb of Campbelltown was ripe for a cosmetic renovation. Sticking to the 'cookie cutter' formula for making profit, she put in a new kitchen and bathroom, and updated the floors, paint and lighting – tying it all together with buyer-loving styling choices. All up $56,000 was spent on the reno and earnt Virginie a net profit of $35,000 when sold a few months later.
SEE THE FULL RENOVATION
7. Student Jennifer wasn't even in the market for a unit flip when she came across this modest gem in a small block of eight, and quickly realised its profit potential. The place was in its original '70s condition; we're talking archways, lino, the lot. After snapping it up for $317,800, new laminate floorboards were laid, a new kitchen and bathroom installed, and fresh paint throughout – all up costing $22,000. When it came time to sell she ended up with a new profit of $30,000.
SEE THE FULL RENOVATION
With the right due diligence this can be your reality too. Check out the Cosmetic Renovations For Profit course which has everything you need to be another one of these success stories – you can do it!